Hi, it's Emma Blair here!
I'm a pianist, blogger, photographer, and YouTuber who's continually learning more about piano. It's my goal here at Emma Blair Piano to educate and to inspire you in your musical journey.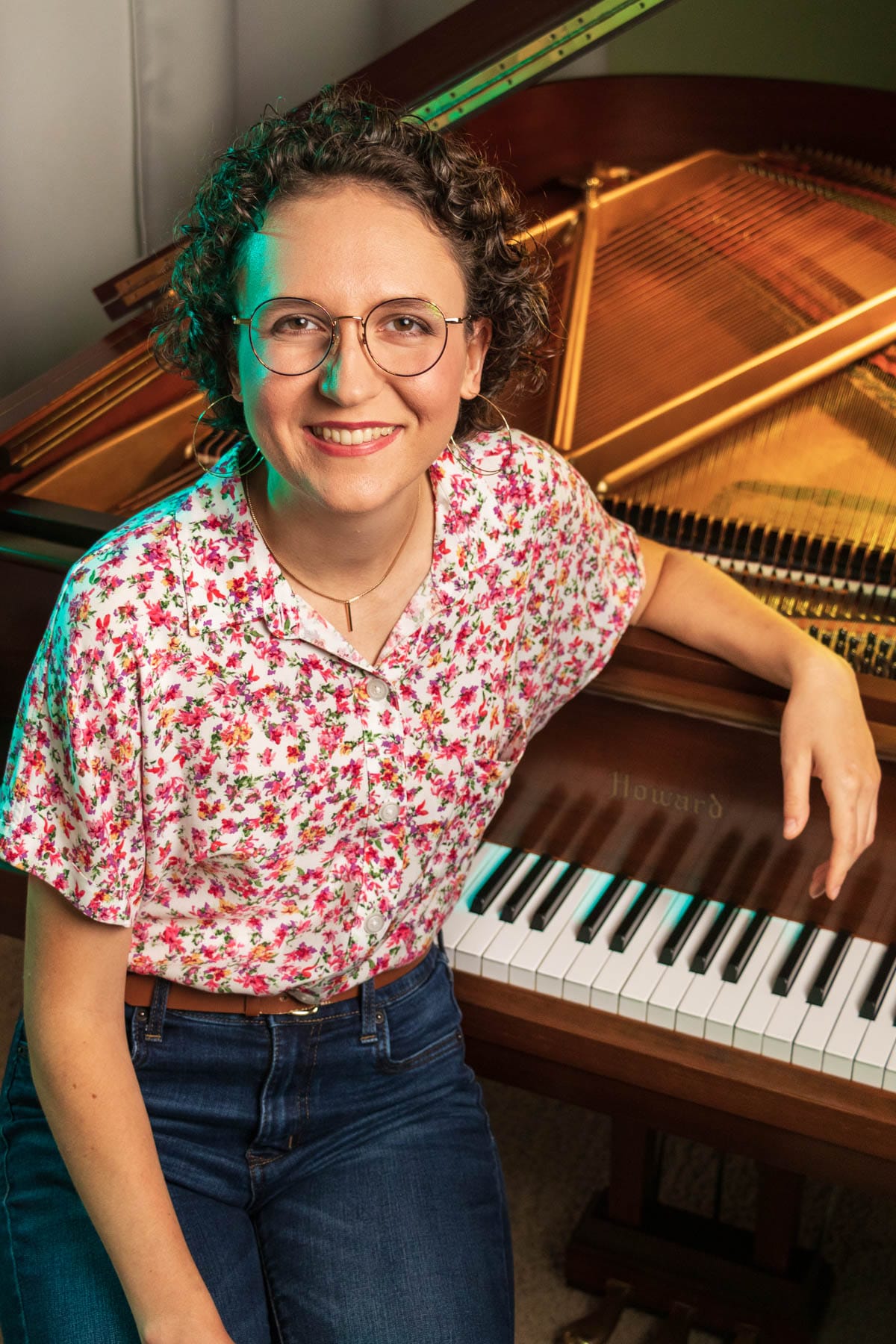 Fun Facts about Me
I played the piano for several years as a kid, but quit in high school because I hated practicing and I wanted to spend more time dancing. I took it up again years later to encourage my younger sister to take piano, and I've never stopped since!
I was honored to be the runner-up in David Hicken's 2021 Chiang Mai Rhapsody piano contest.
I love painting, doodling, hand sewing, photography, coffee, and baking.
My favorite TV show is When Calls the Heart, and my sister and I run a fan Instagram account with our art and crafts based on the show.
I'm a professional food blogger, photographer, and social media manager for Savor the Flavour, the food blog that my mom and I run. Be sure to check us out for all your food cravings!
My favorite pianists include Beegie Adair, Vince Guaraldi, Terry Miles, Brendan Kavanagh, David Hicken, Brian Simpson, and Michele McLaughlin, and my favorite classical composer is J.S. Bach.
My favorite music quote is "The aim and final end of all music should be none other than the glory of God and the refreshment of the soul." (Johann Sebastian Bach)
I love Jesus! Everything I am is a result of His love, mercy, and grace, and it is my goal to glorify Him in all that I do.
Connect with Me on Social Media!
Want to stay up to date about what's going on at Emma Blair Piano? Follow me on Pinterest, YouTube, Instagram, and Facebook for performance videos and lots of tips on becoming an amazing pianist and piano teacher.