Looking for a Christmas or birthday gift that will delight yourself or someone in your life who loves playing the piano? These are my favorite tech gadgets and software for piano students and teachers. I've used and loved every one of these gifts, so you can, too!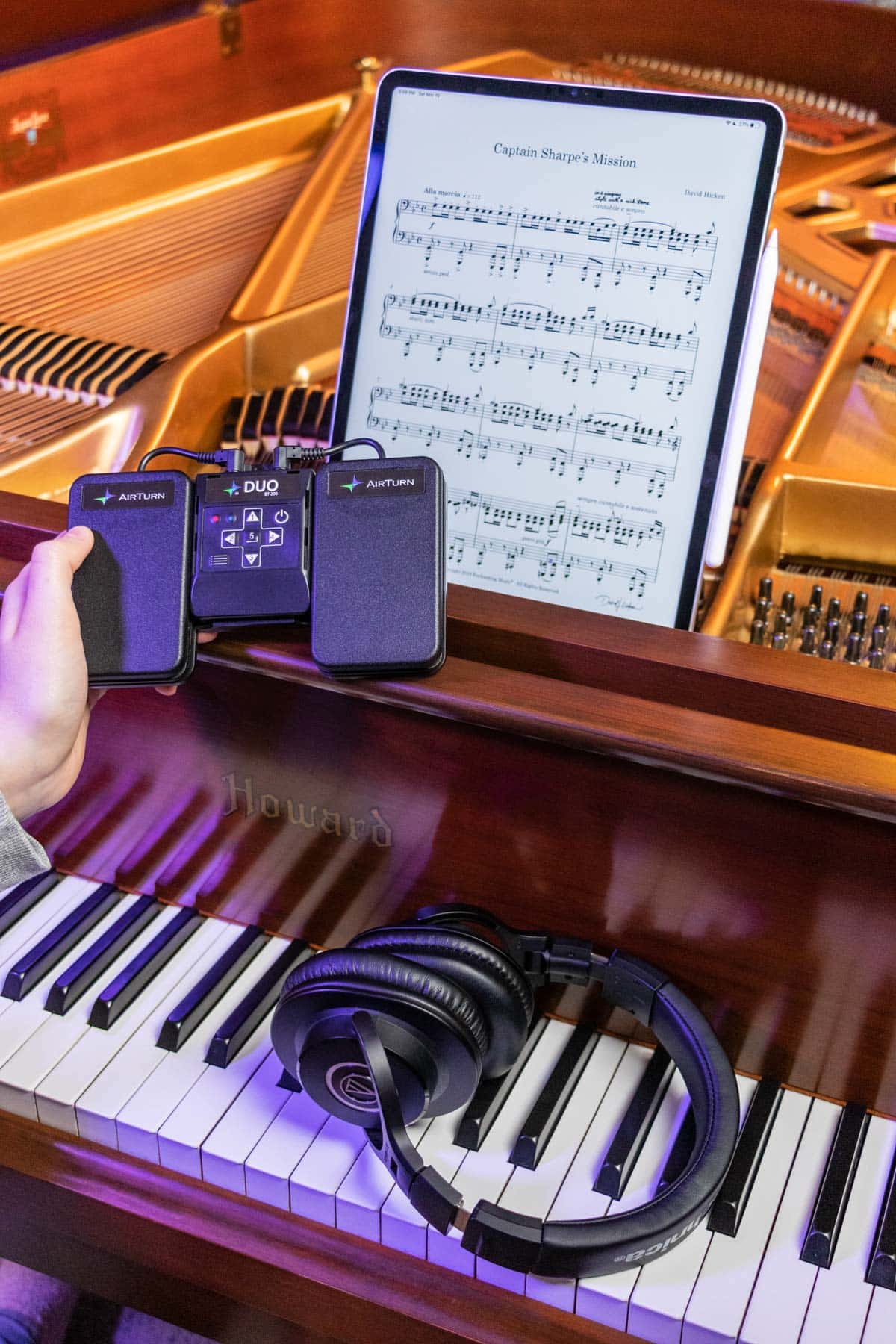 Jump to:
AirTurn Duo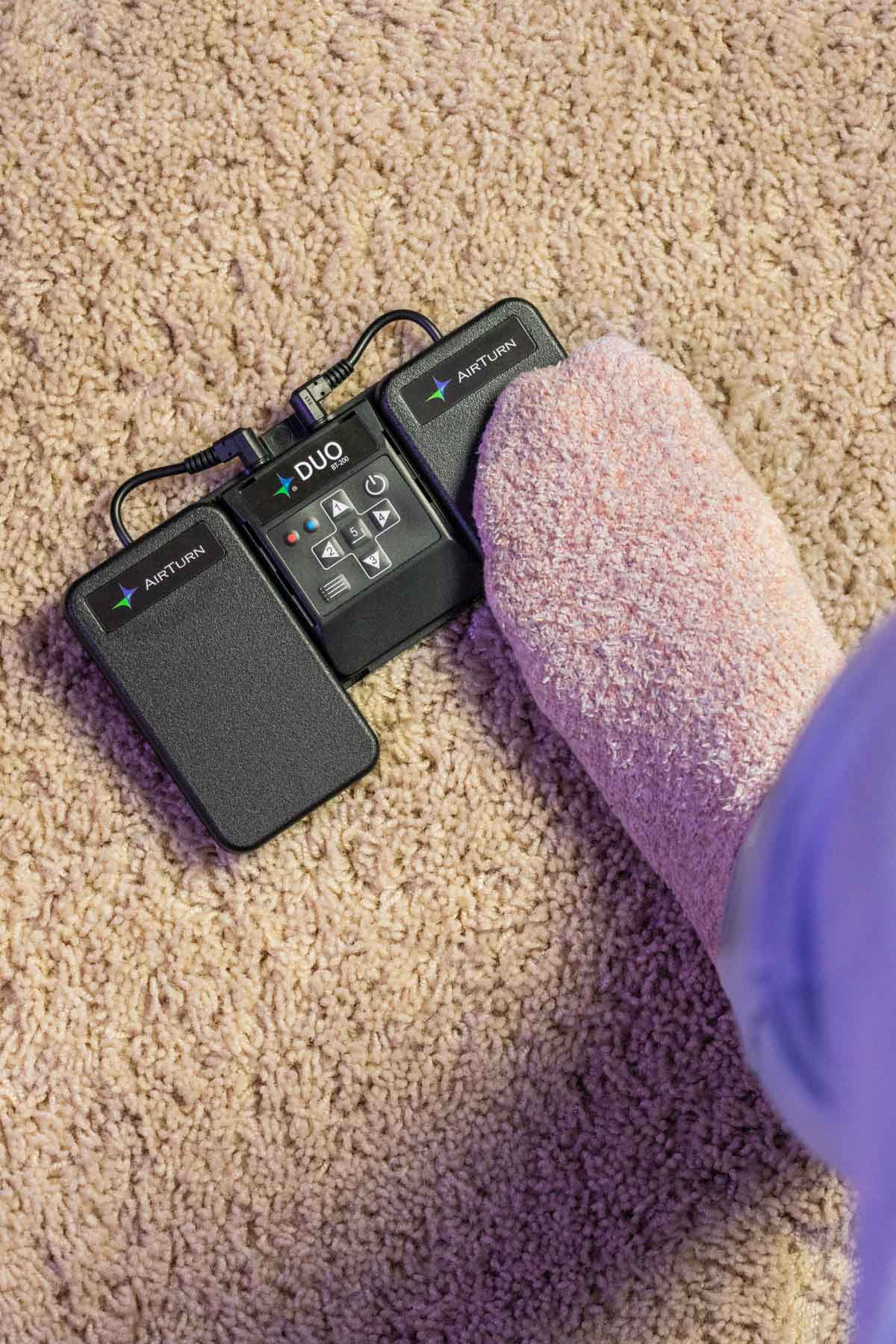 Check out the AirTurn Duo Bluetooth Foot Pedal
This Bluetooth foot pedal connects to any phone, tablet, or computer with Bluetooth connectivity and allows the pianist to turn the pages of their music hands-free. Pressing the right pedal turns the music forward, while pressing the left pedal turns the pages backward.
I've used this sturdy pedal for years, and it has been a complete game changer for me! I use it every time I practice the piano now, and it's especially nice when I'm peforming. The pedal integrates seamlessly with ForScore (my sheet music app), and the battery lasts forever between charges. I couldn't recommend the AirTurn Duo enough!
TwelveSouth Compass Pro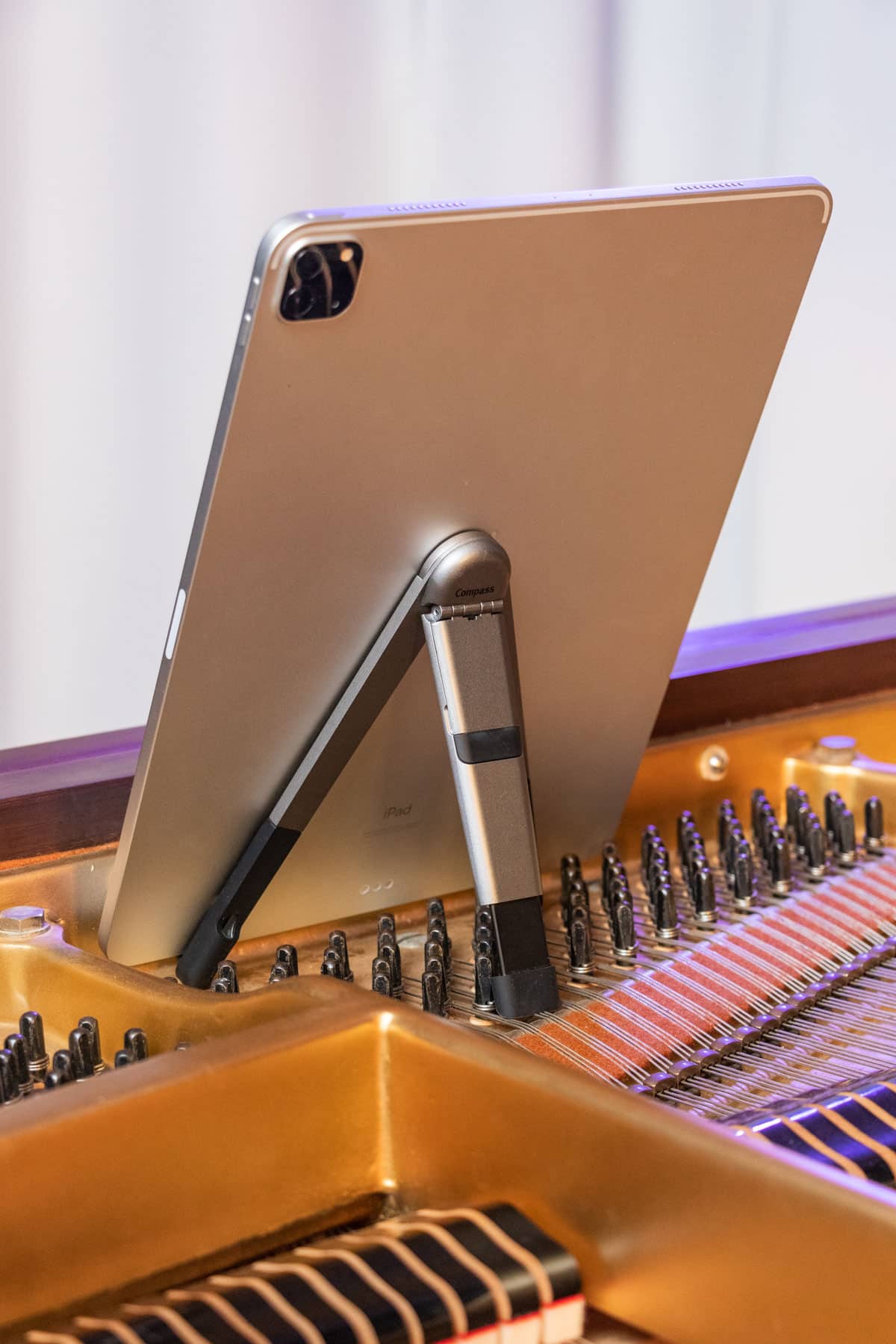 Check out the Twelve South Compass Pro
This wonderful iPad stand made by TwelveSouth holds the iPad at a variety of comfortable viewing angles, whether you're playing sheet music from it, watching music videos, or composing. The rubber feet and sturdy legs mean there's no danger of the stand slipping, and it holds the iPad securely with the notches in the base.
Although this stand is fantastic when you're working at a desk or table, I particularly love using it instead of the music desk on my grand piano. This is an ideal setup for recording music, as it eliminates sound reflections from the music desk into the microphones, but it's also great if you play on digital keyboards or MIDI controllers without a good music desk. Plus, it's portable so you can bring it anywhere!
Apple Pencil (2nd Generation)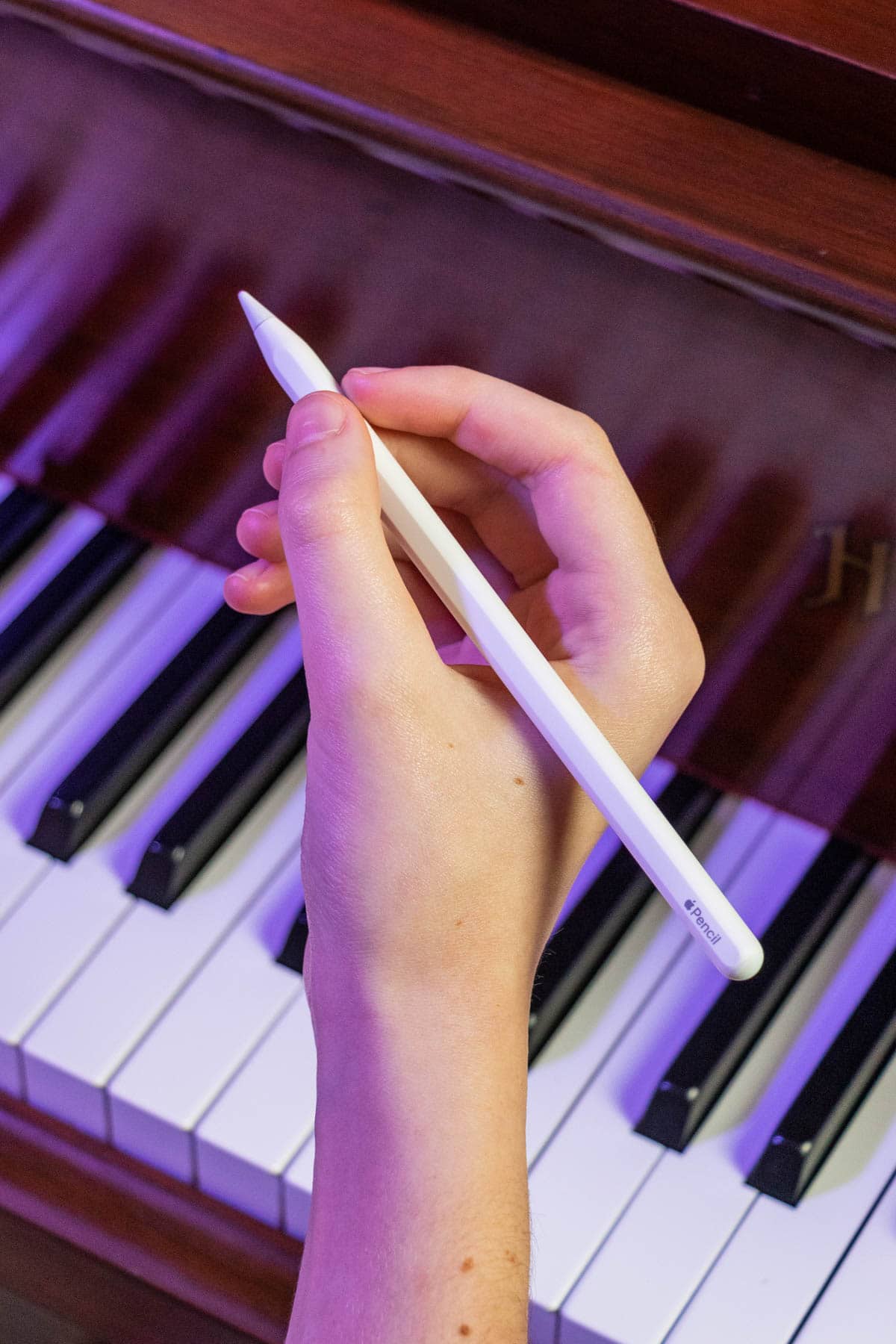 Check out the Apple Pencil (2nd Generation)
Want to write quickly and easily on sheet music that's on your iPad? The Apple Pencil writes super smoothly, and makes your handwriting legible even on a screen. You can easily handwrite notes from music lessons and convert handwriting to typed text. One of my favorite features is how the Pencil integrates with the ForScore app for writing and erasing notations on scores.
What's especially great about the 2nd generation Apple Pencil is that it magnetically charges by snapping onto the side of the iPad. However, this updated version of this stylus only works with newer iPads. Check out this article to see if you need to purchase the 1st or 2nd generation of Apple Pencil.
Apple iPad Pro (12.9-inch)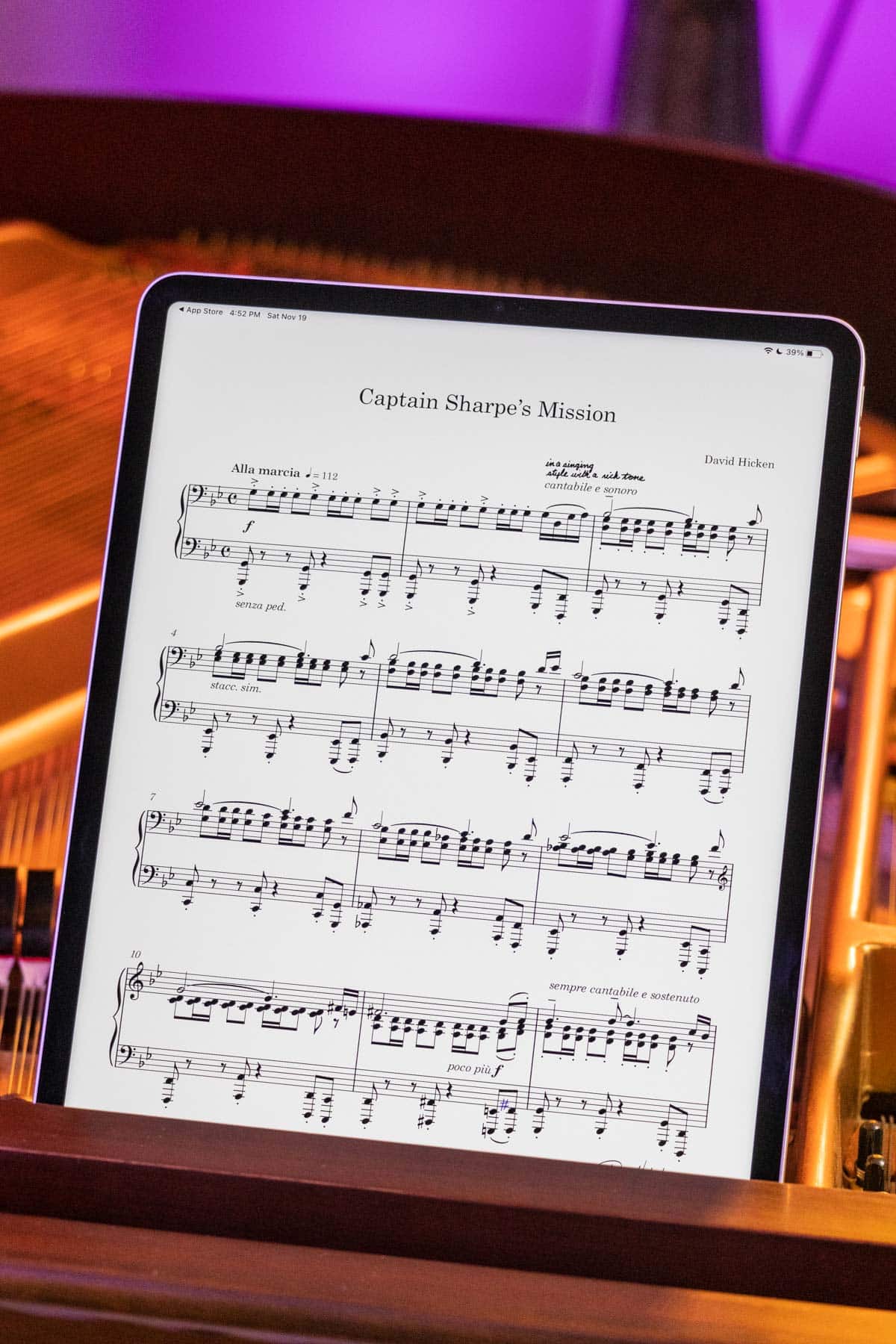 Check out the Apple iPad Pro (12.9-inch)
Want to ditch stacks of music books and heavy binders forever? The iPad Pro is what you need! The 12.9-inch screen is virtually the same size as a letter-size sheet of paper, which means the sheet music is easy to read in landscape or portrait orientation. With the ForScore app, you can organize hundreds of scores, annotate them, and play them easily on iPad.
I've been using the iPad for my daily practice sessions and performances, and I absolutely love the convenience of it! I don't have to manually flip pages during my piano lessons or peformances with the help of the AirTurn Duo Bluetooth foot pedal, which makes playing music from the iPad even better.
Audio-Technica ATH-M40x Headphones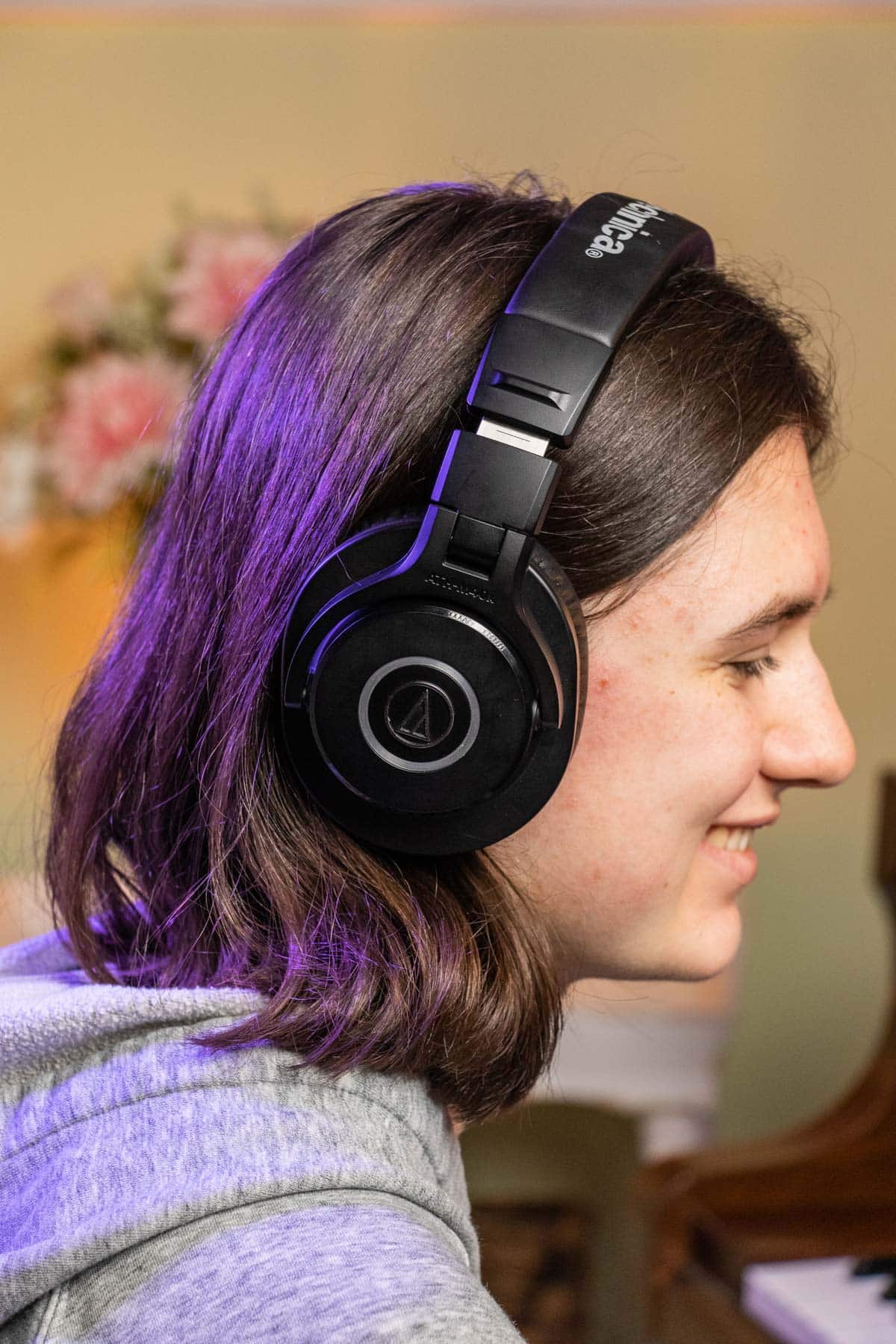 Check out the Audio-Technica ATH-M40x Headphones
Whether you're a piano lover who listens to great music, or an audiophile who records and mixes your own tracks, you'll love these comfortable, high-quality headphones from Audio-Technica. These popular headphones are budget friendly, but still have fantastic sound quality. They collapse easily for storage, and the swivel earcups make them extra comfy to wear.
I've used these headphones for listening to music, mastering piano recordings and speech, and editing my YouTube videos. I couldn't be more pleased with them! The sound quality and detail is amazing, and I can comfortably wear these headphones a lot longer than other brands I've tried due to the padded earcups and band.
ForScore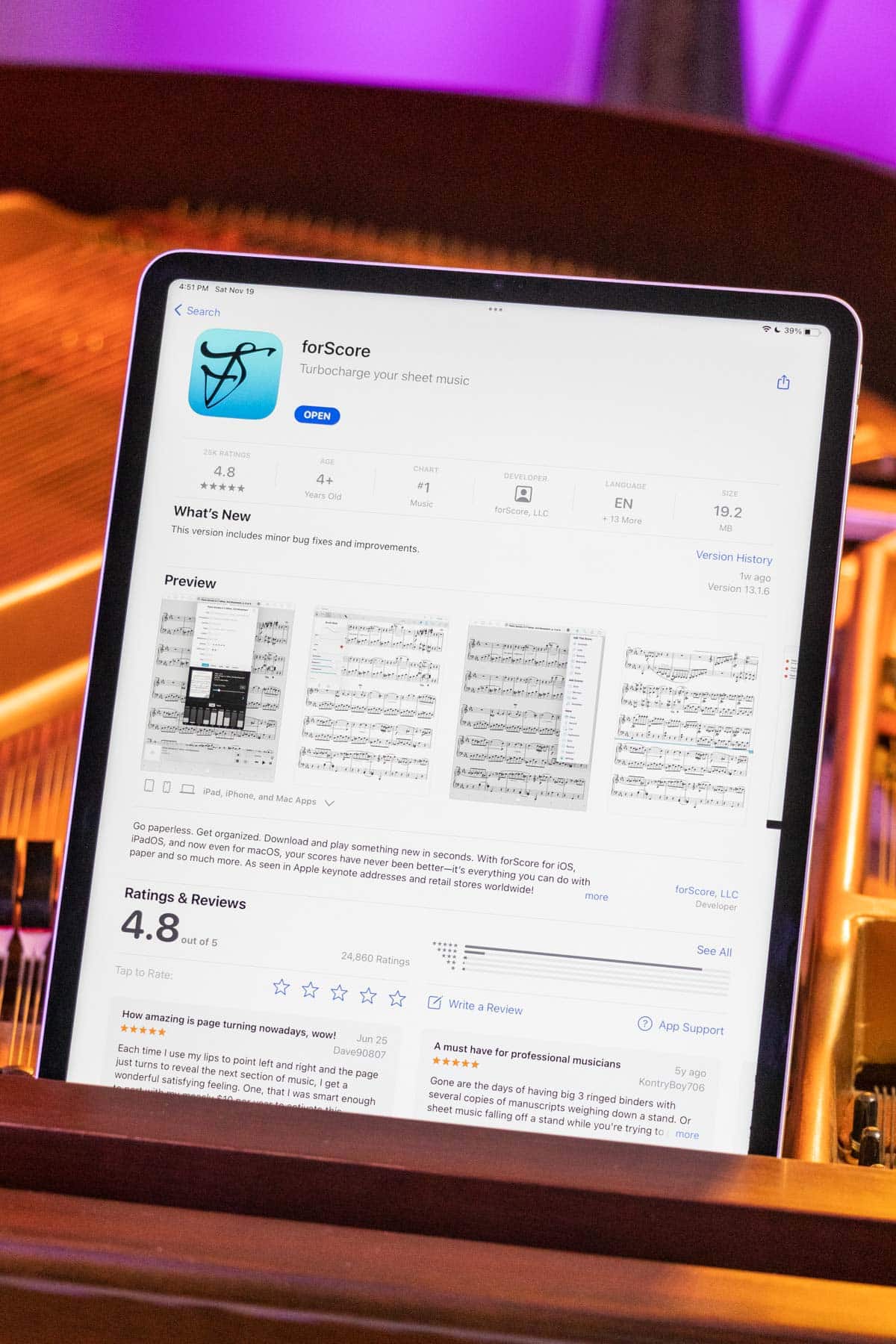 Check out the ForScore App
ForScore is an app that stores and organizes your PDF sheet music so you can practice and perform from a tablet or laptop. You can scan paper music to create your own digital music right in ForScore. Flipping pages with the AirTurn Duo means you can play hands-free, and using the Apple Pencil means you can write notes on the score just like it was printed on paper.
I simply can't say enough about ForScore! Ever since I downloaded this app a few years ago, I've loved how simple it is to use, and how amazing it is to have all your music stored on the iPad!
Dorico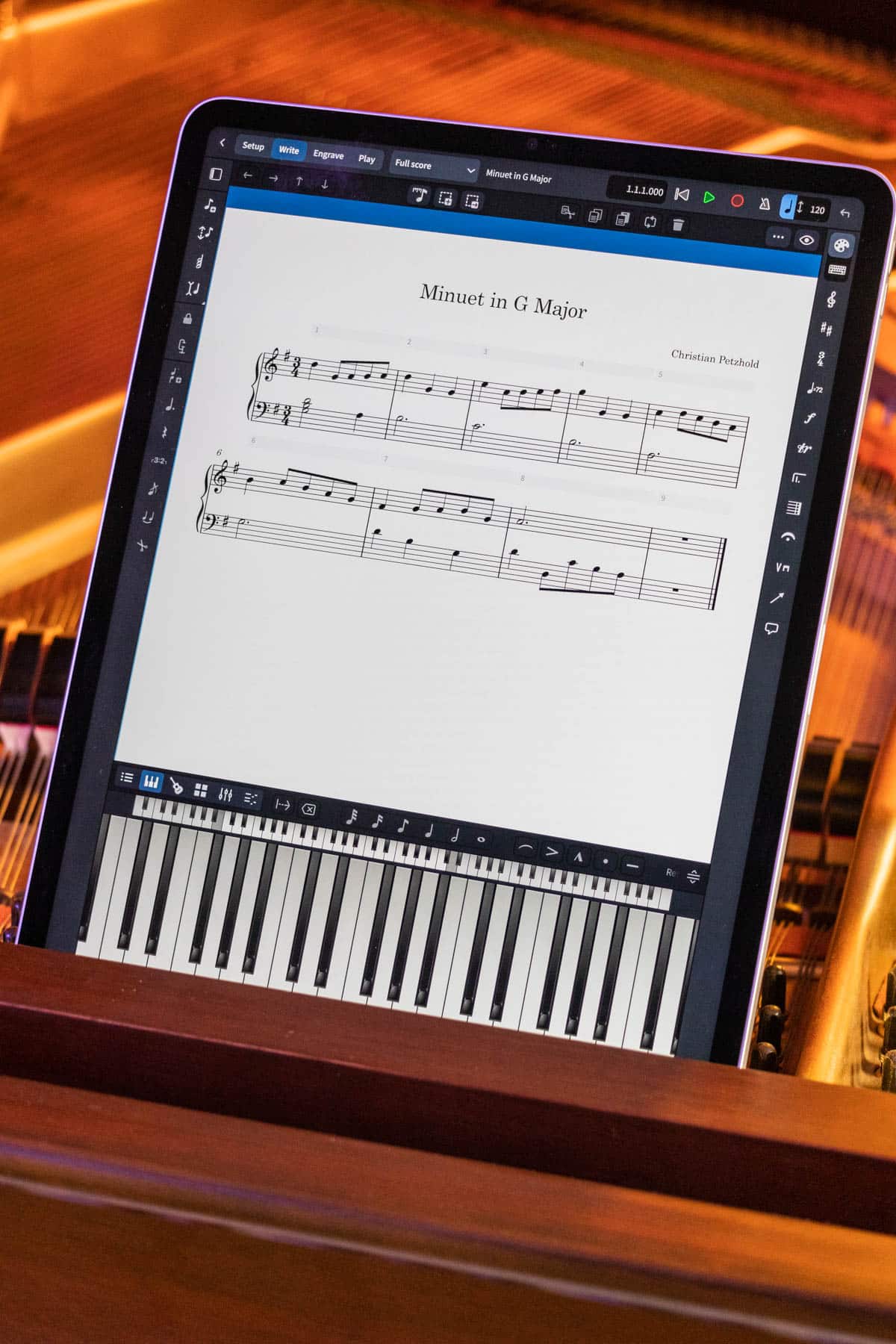 Check out Dorico by Steinberg
Want to brighten the day of the budding composer in your life? Dorico, a music notation software from Steinberg, is the best software in the world for notating solo instruments up to symphony orchestras. Many composers prefer it over Sibelius for its ease of use. The software integrates with MIDI controllers to allow composers to play the music right into Dorico.
I've personally used Dorico to create many sheet music graphics and educational aids for my YouTube channel, and I love how the music is clean and easy to read! Dorico automatically inserts the rests, ties, and other elements as I write. This fantastic software will please both young and seasoned composers alike!
Piano Articles You'll Enjoy
Follow Emma Blair Piano on Pinterest, Instagram, Facebook, Twitter, and YouTube!
If you enjoyed this post or found it helpful, please leave a comment below. You'll make my day!