Are you a new piano student who's looking for a fun classical piece to learn? Fortunately, there's a lot of choices that are enjoyable to play and will also further your technique and skill at the piano. Many people will instantly recognize these famous pieces and applaud your success at playing them!
If you're a beginning pianist, make sure to check out the top 5 piano exercises you need to know, and why scales are important to your progress as a pianist.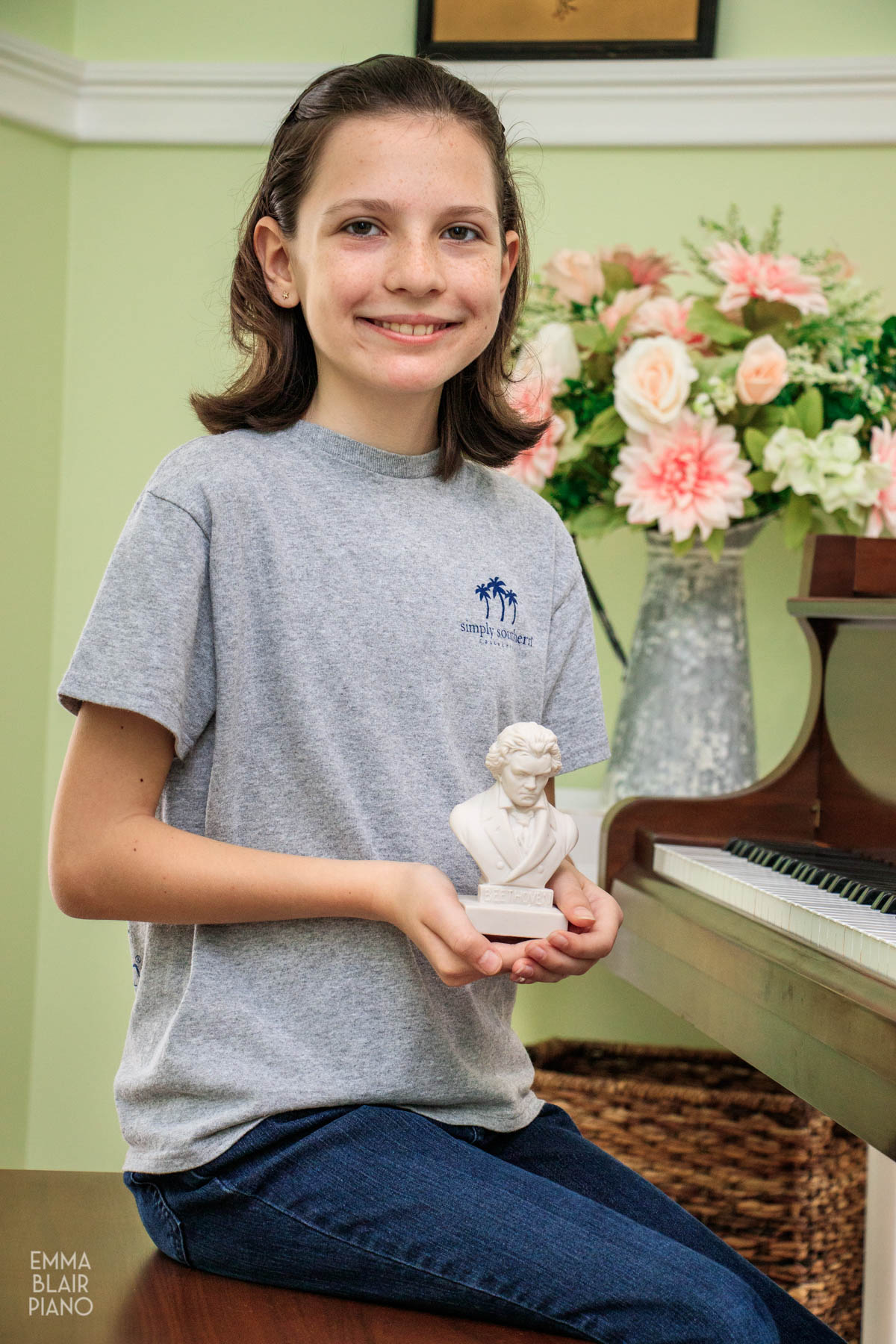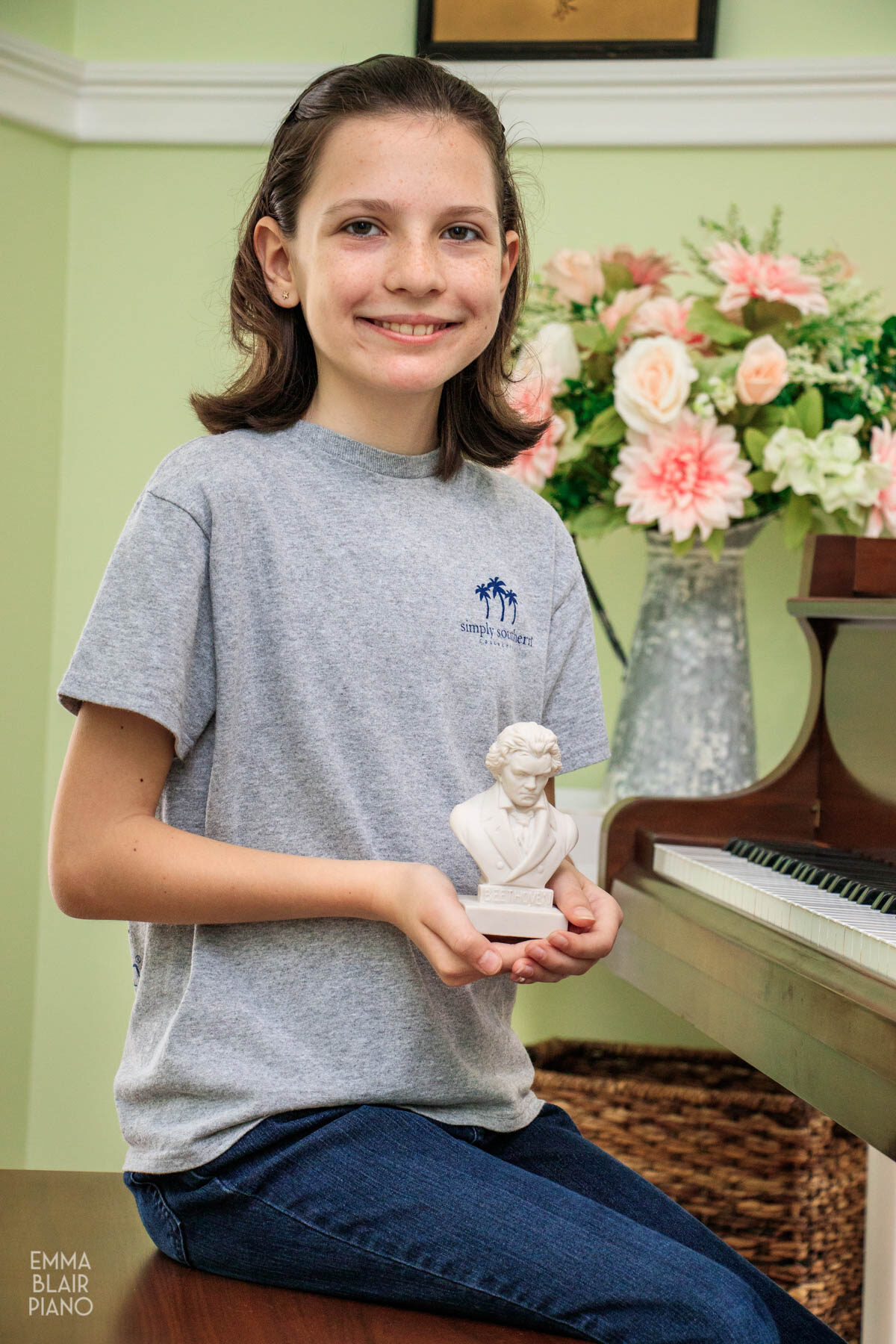 Jump to:
Very Easy Pieces
"Morning Mood" by Edvard Grieg (From Peer Gynt, Op. 23)
This tune is taken from Edvard Grieg's score for the play Peer Gynt by Henrik Ibsen, and was composed in 1875. It was originally supposed to accompany a scene in the play where the main character, Peer Gynt, awakes in the Moroccan desert under palm and acacia trees, but more commonly is associated with the composer's Norwegian heritage.
"Morning Mood" is based on the pentatonic scale, which means it primarily uses five tones. It's a beautiful tune that perfectly depicts the rising sun and the beauty of the morning. Many people will instantly recognize this tune from an alarm clock or popular culture.
2. "Ode to Joy" by Ludwig van Beethoven (From Symphony No. 9 in D Minor, Op. 125)
Now revered as a hymn in churches throughout the world, "Ode to Joy" is actually a tune taken from Beethoven's ninth symphony. Beethoven modified an ode written by Friedrich Schiller, a German poet, to serve as lyrics to "Ode to Joy" in the final movement of his ninth symphony. It wasn't until 1907 that Henry van Dyke, a Presbyterian minister, wrote the traditional hymn lyrics "Joyful, Joyful, We Adore Thee" to go with the music.
Whether you're performing "Ode to Joy" at church or at a piano recital, everyone will recognize and enjoy this jubilant piece.
3. "Minuet in G Major" by Christian Petzhold; attributed to J.S. Bach (From Notebook for Anna Magdalena Bach)
There has been much controversy about whether or not Johann Sebastian Bach composed "Minuet in G Major," but in 1970, it was proved that it actually was composed by Christian Petzhold. Bach and his wife, Anna Magdalena, collected sheet music by Bach and two of his sons along with other composers of their day, and this piece was included in the second volume of Anna Magdalena's notebook.
Even though "Minuet in G Major" was composed in 1725, it has endured to today because of its simple, yet beautiful melody and the fact that it is easy for beginning pianists to learn. You'll enjoy listening to and playing this piece!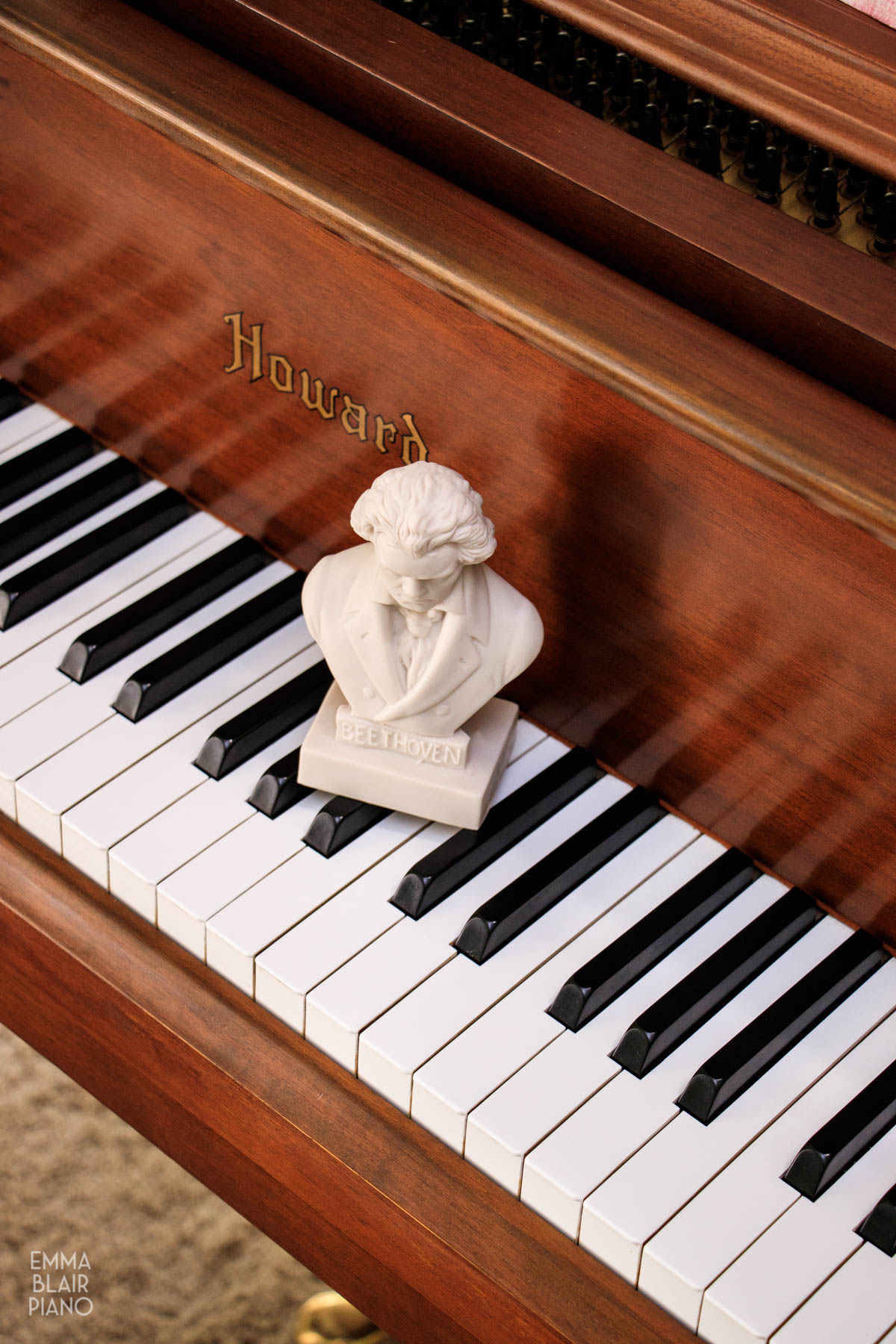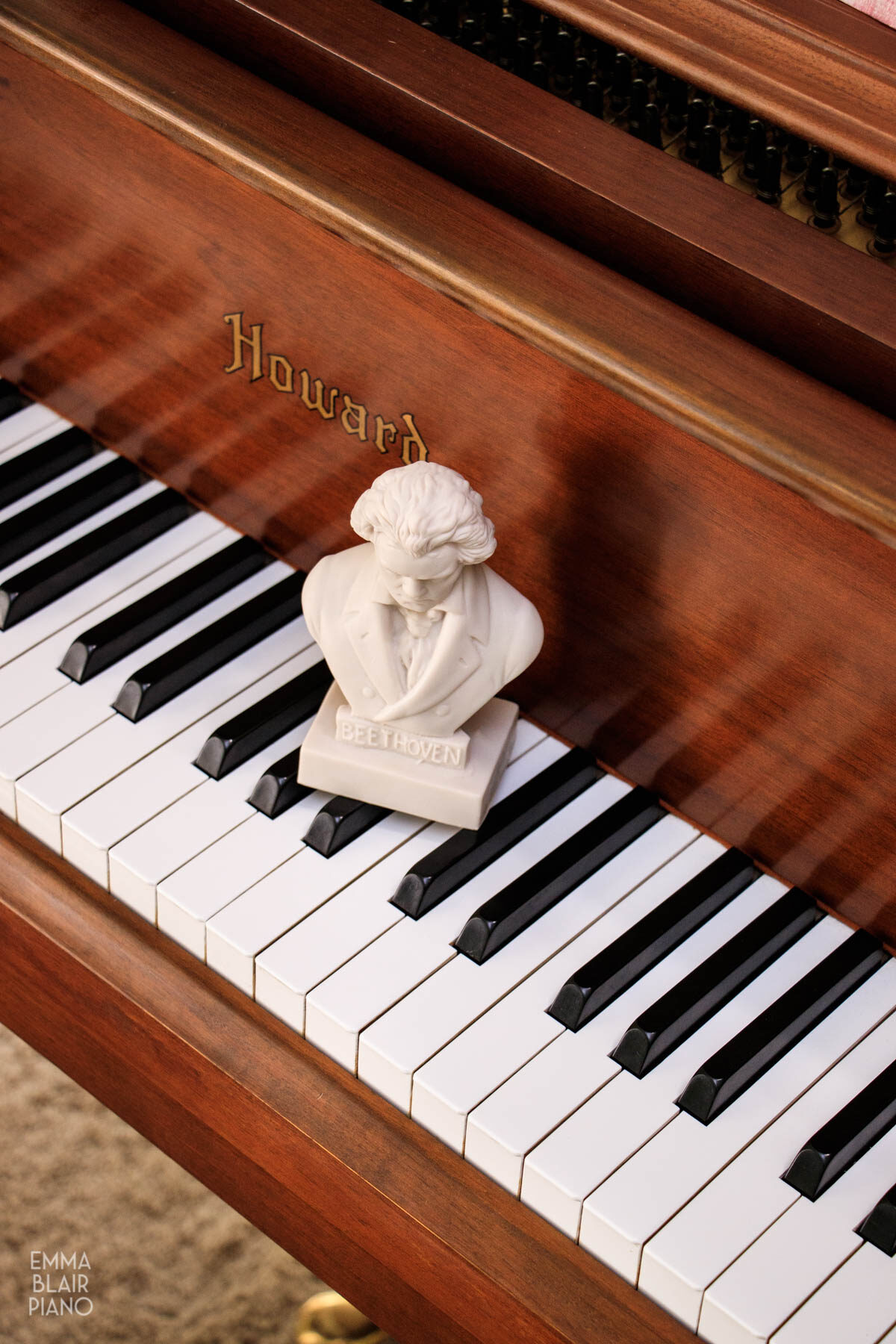 4. "Canon in D Major" by Johann Pachelbel (From Canon and Gigue in D Major)
Frequently performed at weddings, "Canon in D Major" has become one of the most well-known classical songs in history. Johann Pachelbel, a baroque composer, most likely composed it sometime between 1680-1706, but it eventually fell into obscurity. Pachelbel's Canon did not begin to regain its popularity until 1968, but now is a staple in classical music.
Easy Pieces
5. "Prelude in C Major" by J.S. Bach (From The Well-Tempered Clavier, Book I)
Johann Sebastian Bach wrote two volumes of preludes and fugues for keyboard instruments, which have become standard repertoire for pianists worldwide. Each book contained one prelude and one fugue in each key. The simplest and the most famous prelude from both volumes of The Well-Tempered Clavier is "Prelude in C Major."
This piece is simple to play because it consists almost entirely of arpeggiated chords in the right hand and single notes in the left. It also provides an excellent opportunity to learn about identifying chords and chord progressions.
6. "Serenade No. 13: A Little Night Music" by Wolfgang Amadeus Mozart
This lighthearted serenade was written by Mozart in 1787, and consists of four movements, although the first movement (Allegro) is the most recognizable. Although Eine kleine Nachtmusik wasn't published until nearly forty years after Mozart's death, it is regarded as one of his most popular compositions. This lively piece contains some faster passages, but overall is easy to learn.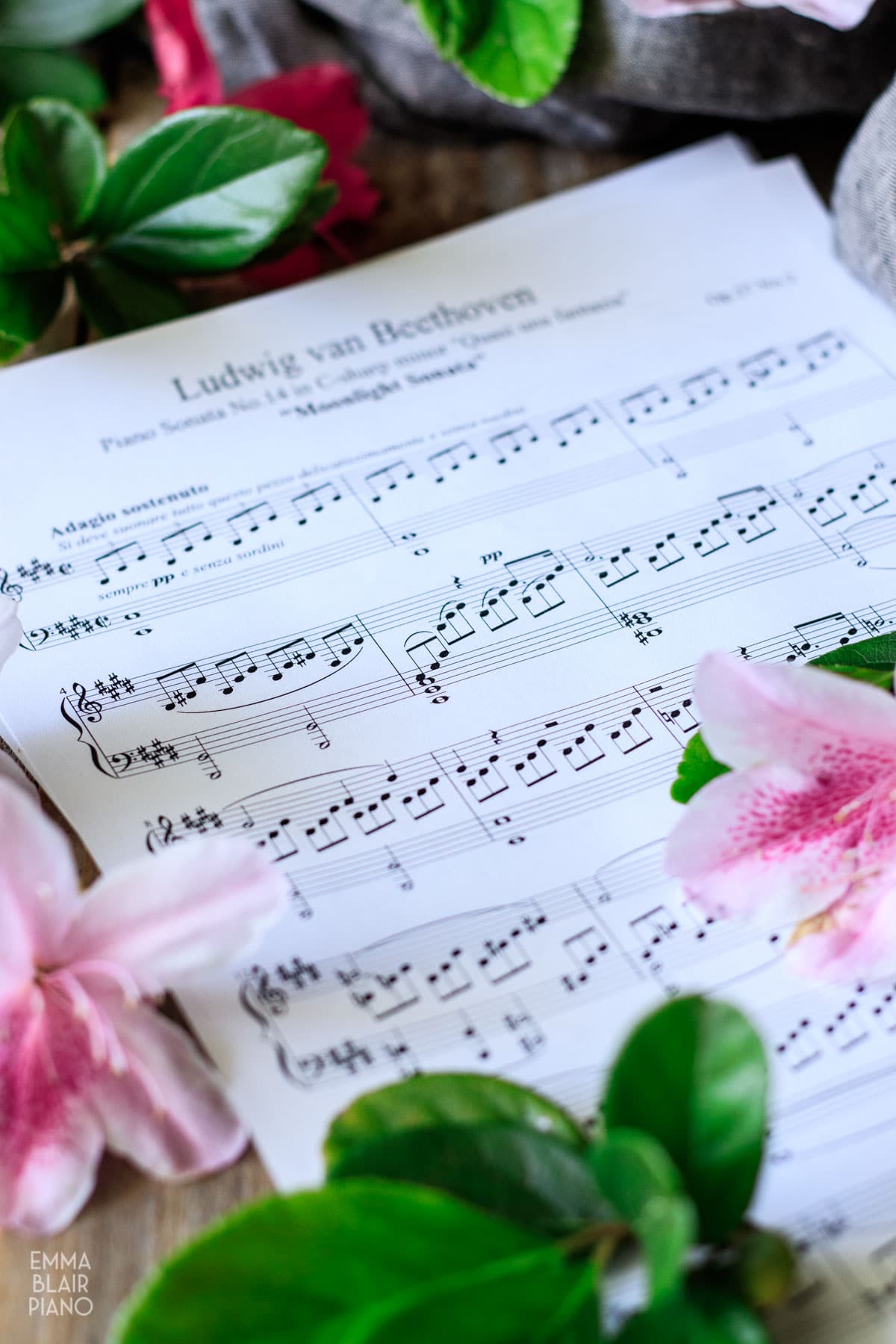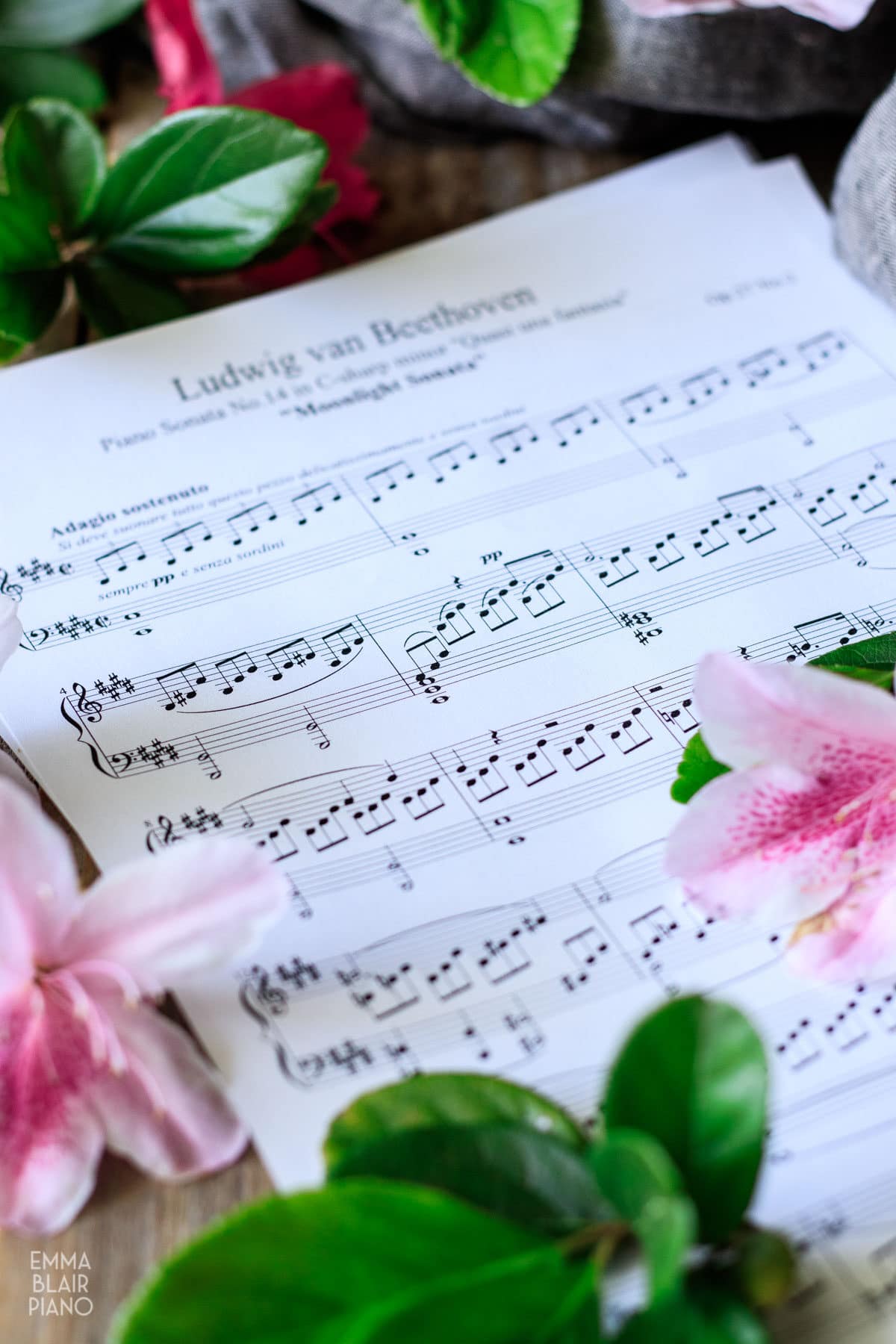 7. "To a Wild Rose" by Edward MacDowell
This beautiful classical piece describes the simple, fragile beauty of a wild rose, and has become one of MacDowell's most popular compositions. He was inspired to write "To a Wild Rose" by reminiscing about the wild roses that grew around his cabin.
Interestingly enough, MacDowell scribbled this composition on a scrap of paper, which he threw out. His wife noticed that it was laying on the floor beside the fireplace, picked it up, and played the piece on the piano. She insisted that MacDowell keep this charming melody, and he eventually incorporated it into his larger work, Woodland Sketches.
Early Intermediate Pieces
8. "Moonlight Sonata: First Movement" by Ludwig van Beethoven
One of Beethoven's most famous works, Moonlight Sonata is actually called Piano Sonata No. 14 in C Sharp Minor or Sonata quasi una fantasia. This beautiful song was so popular in Beethoven's day that he remarked to Czerny, "Surely, I've written better things." Despite the ubiquity of the first movement, the most technically challenging section of the sonata is the third movement.
Although the first movement sounds difficult, it is actually simple to learn because it consists primarily of arpeggiated chords in the right hand and octaves in the left. The main challenge with this piece is maintaining the correct volume balance between the right and left hand parts.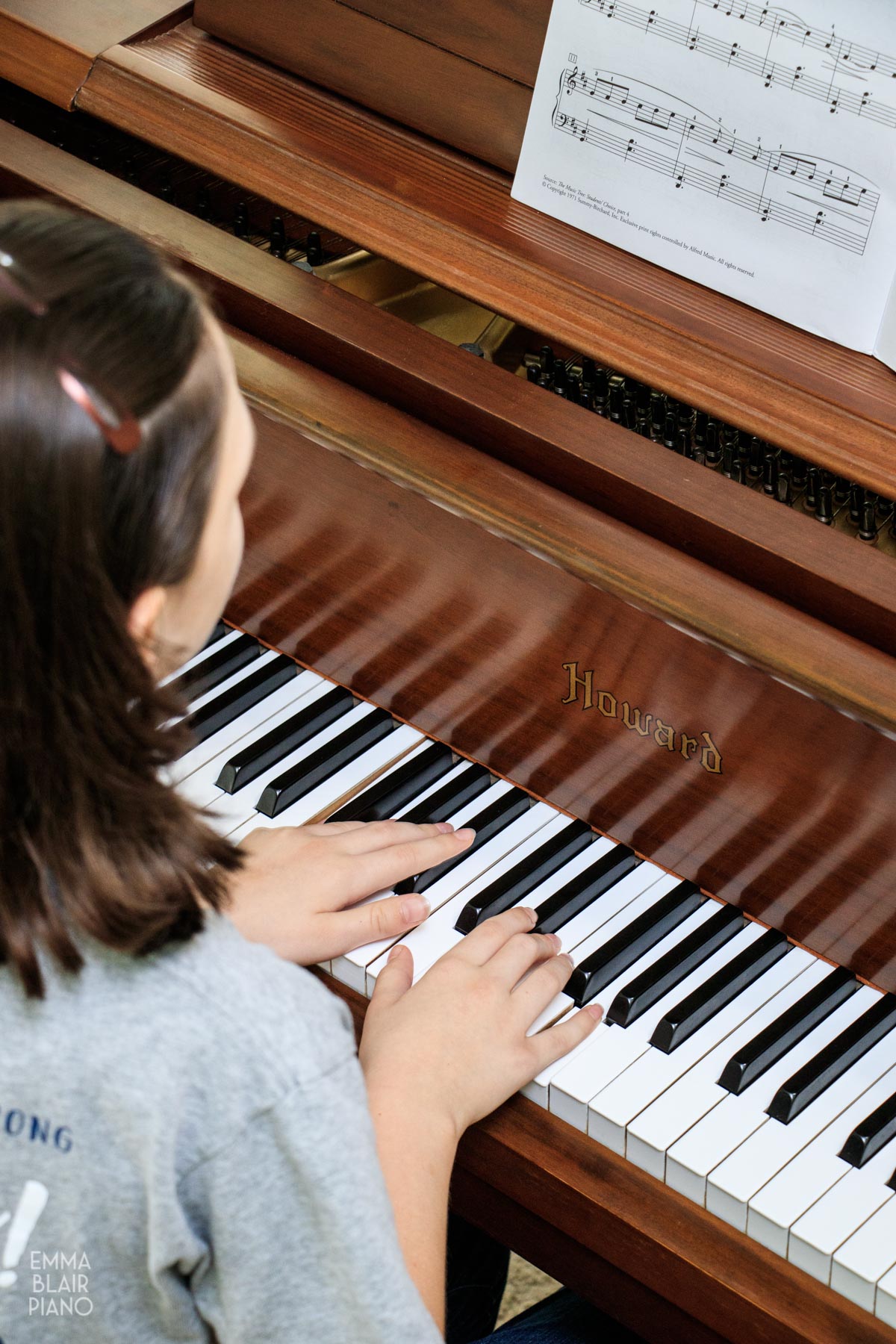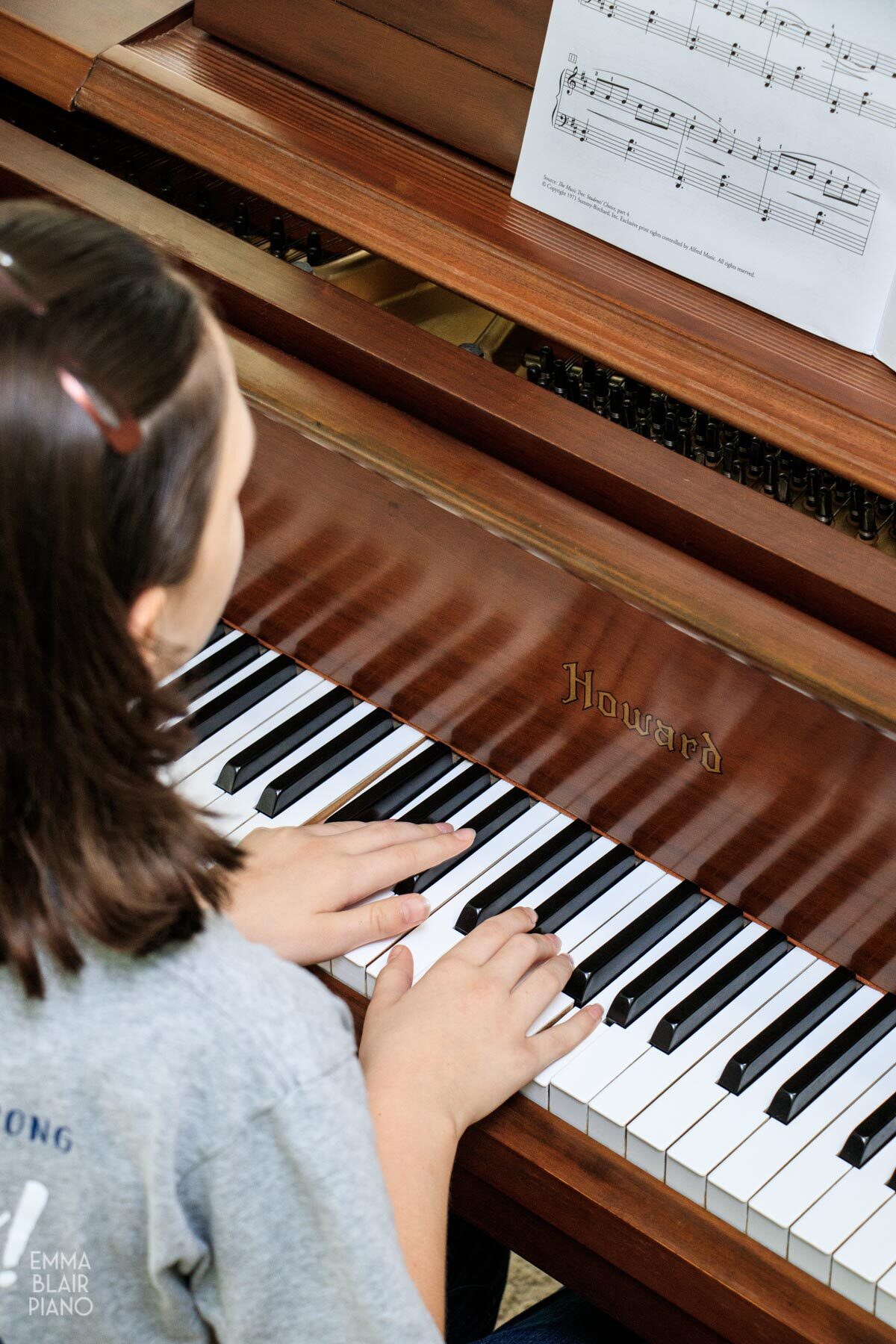 9. "Gymnopédie No. 1" by Erik Satie
Like the first movement of Moonlight Sonata, Gymnopédie No. 1 is another slow, relaxing classical piece that is hugely popular worldwide. It was published in 1888 by French composer Erik Satie, and was later orchestrated by Claude Debussy.
Fortunately, this piece is short and doesn't take long to learn due to the simple key signature and lack of complex rhythms. Some larger chords in the left hand may be challenging for those with smaller hands, but it is easy to make them smaller by omitting one or more notes. The main challenge is playing Gymnopédie at a consistently slow tempo and with great expression.
10. "Sofeggietto" by C.P.E. Bach
Carl Phillip Emmanuel Bach was one of J.S. Bach's sons, and Sofeggio (also known as Sofeggietto) is his most famous work. This piece was composed in 1766, but has endured as a popular repertoire selection for piano students. Sofeggietto is actually an Italian term referring to a vocal exercise.
For most of this piece, one note needs to be played at any given time. This short piece also consists almost exclusively of sixteenth notes, and works on scalar passages and crossing hands. It also provides an excellent opportunity to improve one's speed, as this piece is typically played at a fast tempo (allegro vivace or presto; anywhere from 172-200 bpm).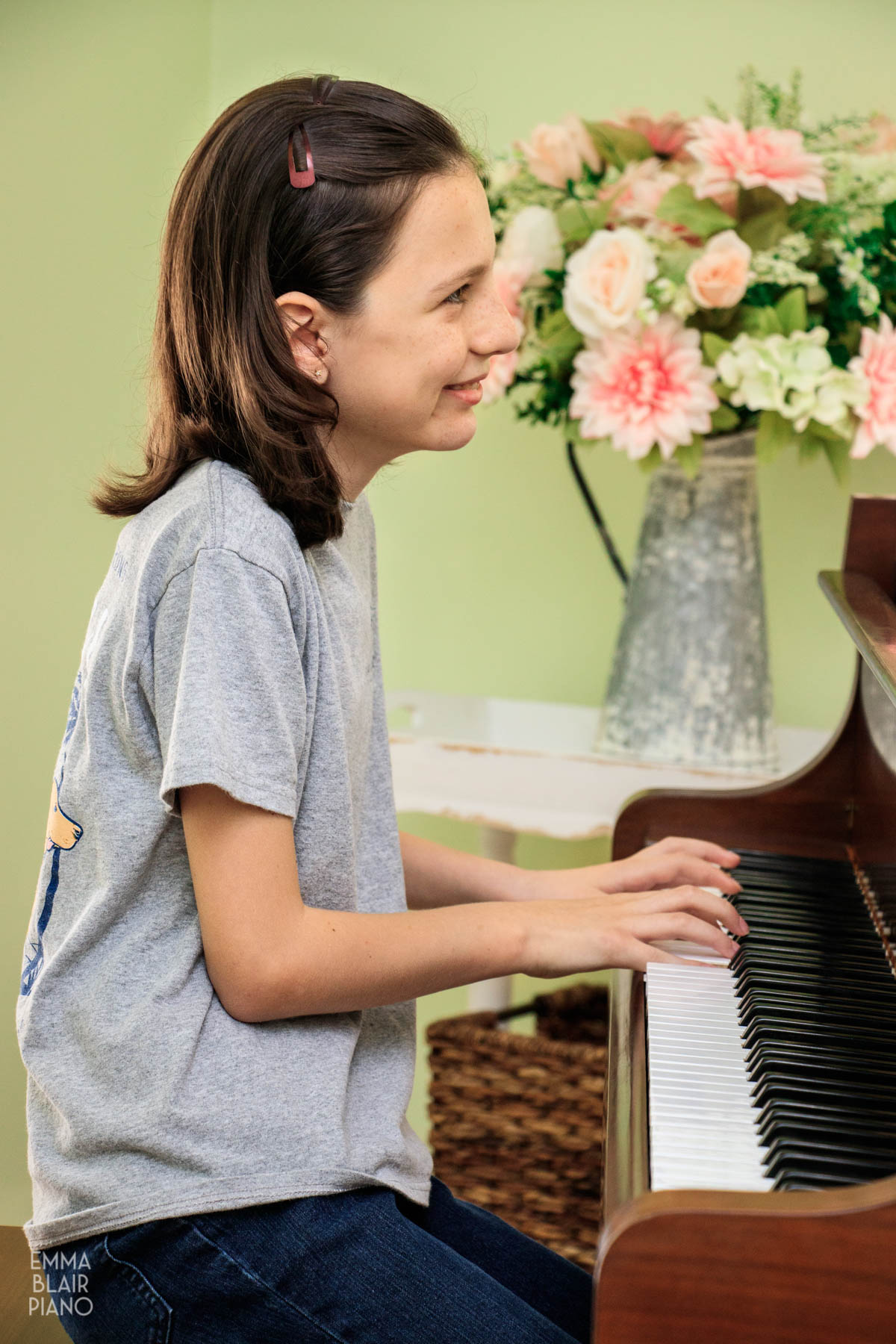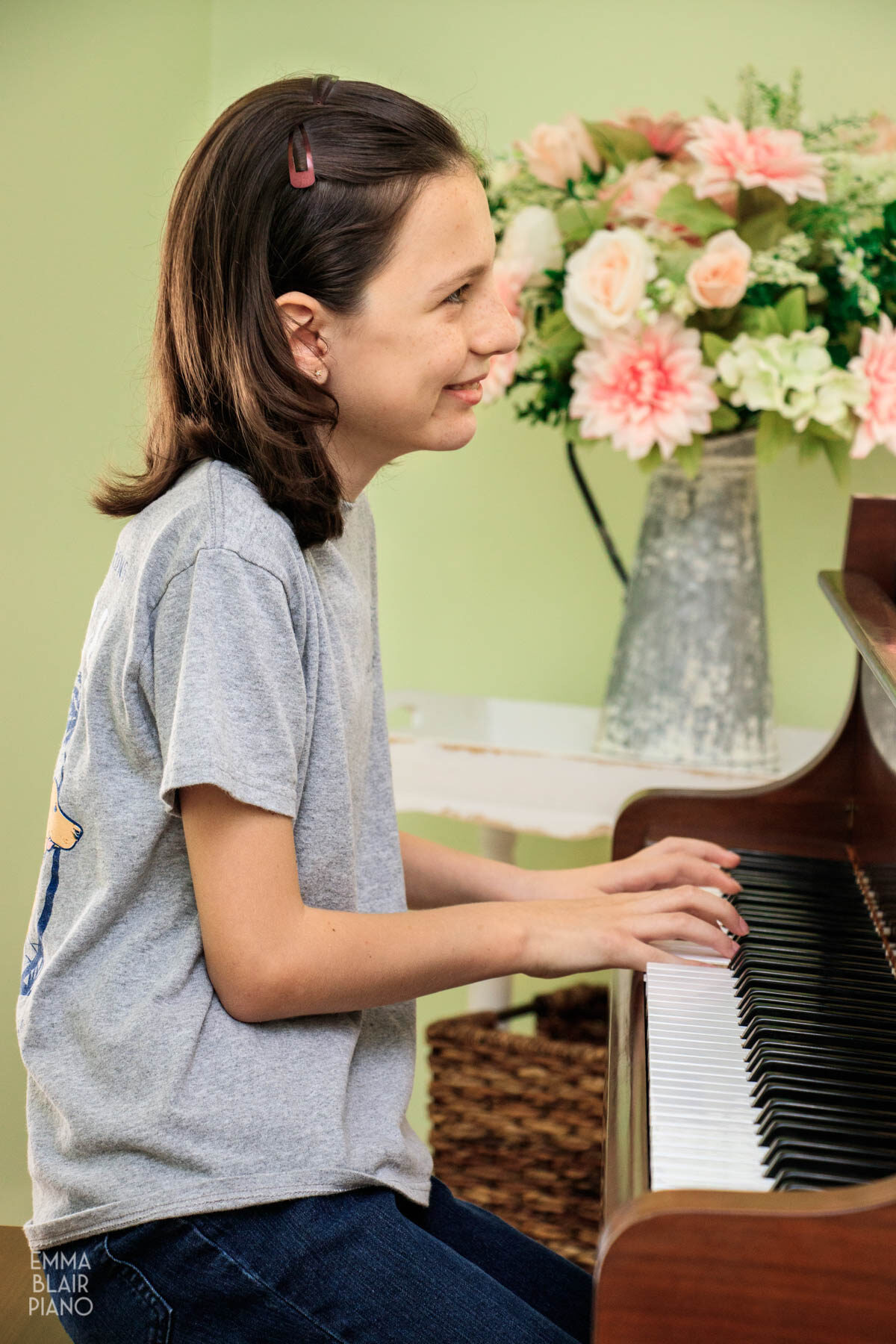 Conclusion
If you're a beginning pianist, do you have a favorite classical piece that you've learned? If you're a piano teacher, what classical repertoire do you recommend that beginner to early intermediate students learn? Let me know in the comments; I'd love to hear your suggestions!
Follow Emma on Pinterest, YouTube, Instagram, Twitter, and Facebook for more tips on becoming an amazing pianist!
Other Piano Articles to Help You Get Better at Piano