No matter how skilled of a pianist you are, you'll face seasons where you won't enjoy practicing. If you feel like practicing is a chore, or you're dreading those sessions at the piano, that means something needs to change. Try some of the suggestions below to refresh your mind, to make your practice time more fun, and to hopefully put some pizazz back into your piano playing.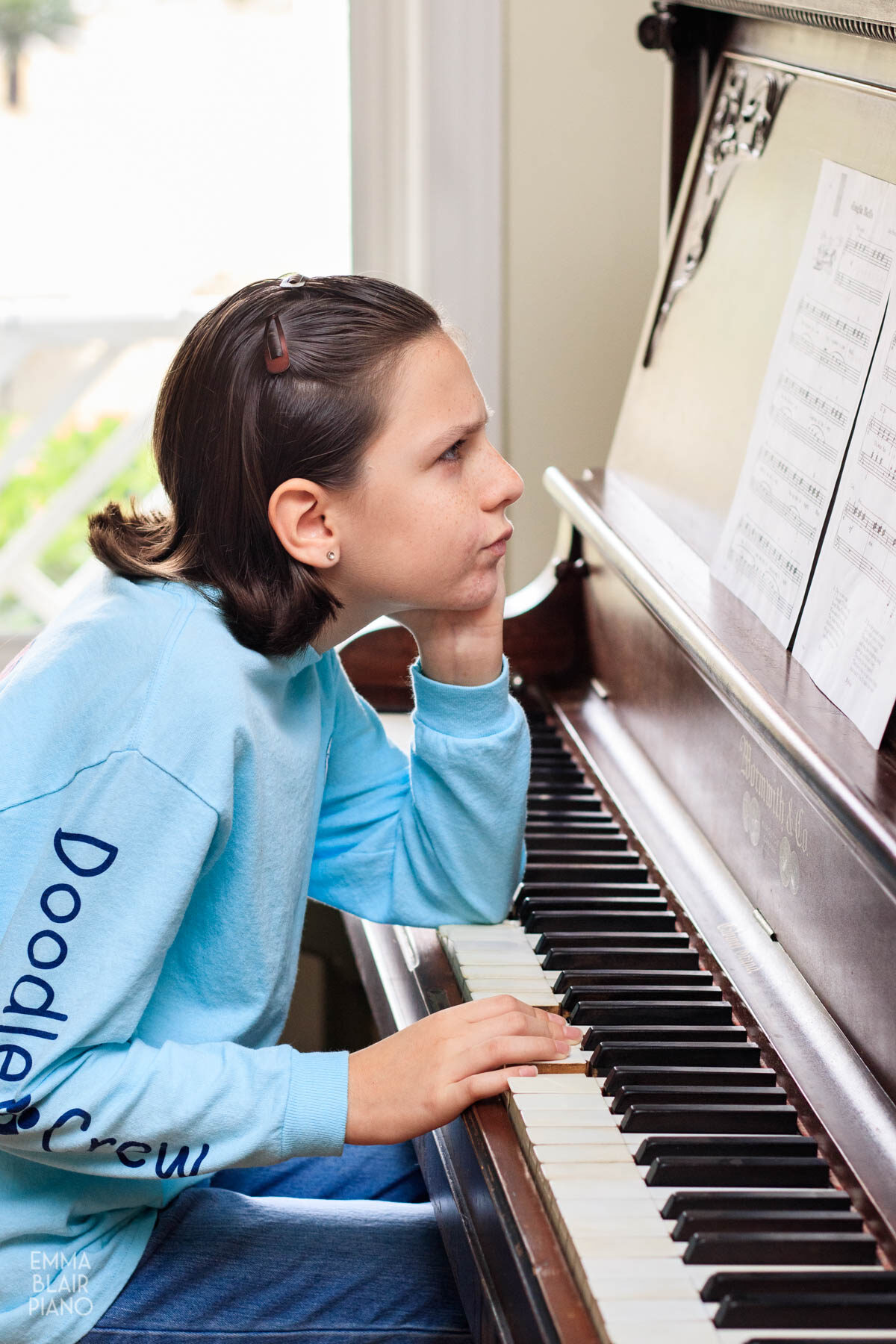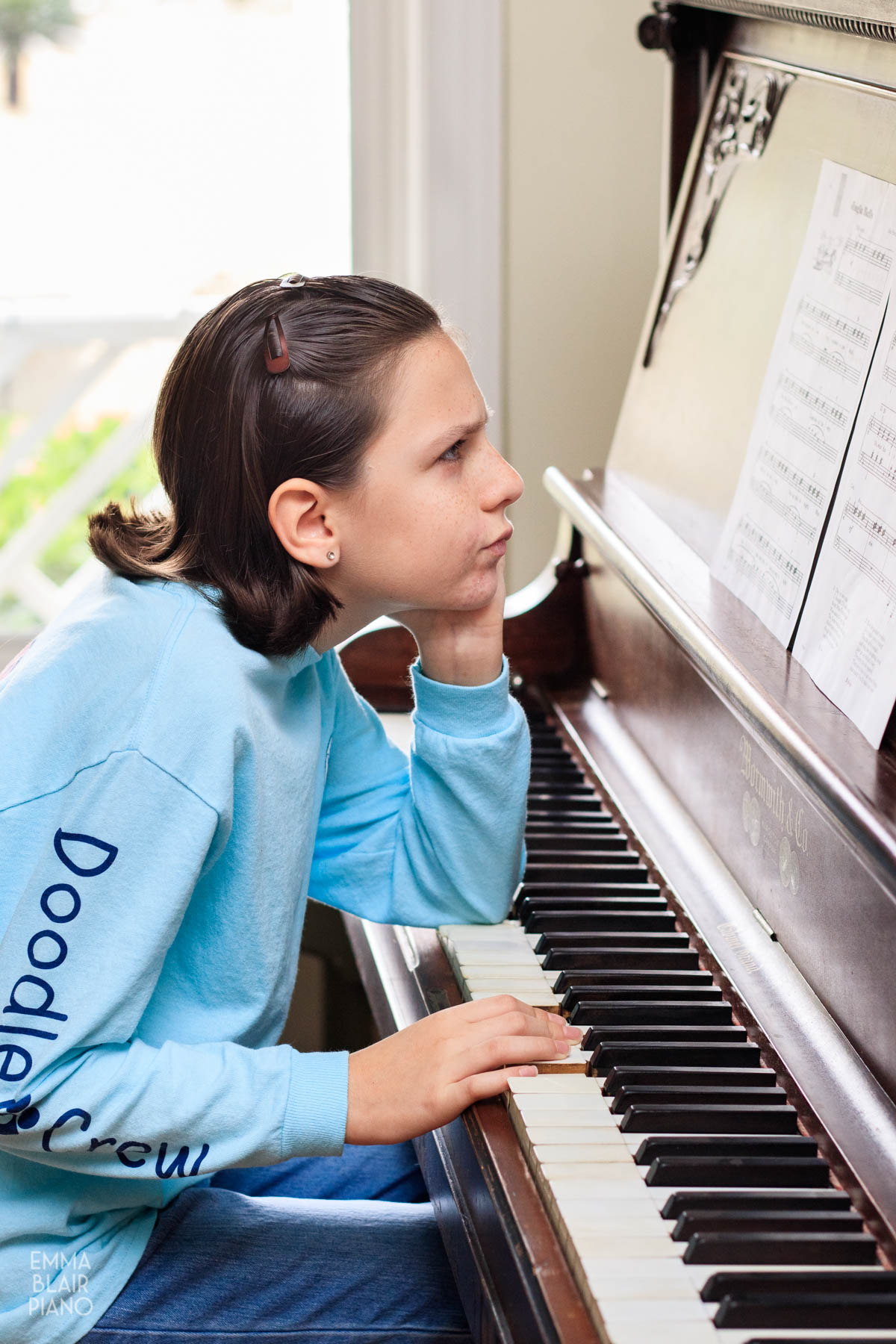 Jump to:
Change Things Up
Create a routine. That way, you'll practice because it's on your calendar. You'll practice much more faithfully if you consistently incorporate it into your daily routine. Just pick a time slot that works best for you, and do it daily (or at least 4-5 days per week).
Practice in shorter sessions. It's easy to feel overwhelmed with an hour or two of practice ahead of you! Instead, break up your time into four half-hour segments, or four fifteen-minute segments. Experiment to see what method helps you be the most productive.
Have a great piano teacher. If you're trying to teach yourself piano, you probably won't practice consistently. Choose a teacher that can challenge you to become the best pianist you can be. Having lessons on a weekly basis will require you to make time to practice, especially since you'll have a monetary investment in the lessons.
Add variety. Are you tired of playing the same warmup, technical exercises, or pieces? If possible, change it up! Try doing Hanon instead of your traditional warmup, and find some new and exciting pieces to learn. That will instantly spice up your practice session.
Set a goal. Without a goal in mind, you have nothing by which to measure your progress. No matter how small or seemingly insignificant your goal is, it will help you achieve more than you thought was possible. That's why having a weekly piano lesson, performances, or piano exams are so important: they require you to practice consistently.
Monitor your progress. Keep track of your practice time with a printable chart or in a notebook to help you feel accomplished when you reach your goal.
Have Fun
Learn music you enjoy playing. Pick a piece that you enjoy listening to, and you'll be more willing to invest the time and effort into learning the song.
Connect with the music as you're playing. Focus on the sound and feel of the song rather than the notes to actually hear and enjoy the beautiful sounds you're playing. This will help you relax and enjoy yourself more, and may even help you memorize the piece more quickly.
Practice when you're feeling your best. Set yourself up for success by learning when you're most productive, whether it's morning, evening, after dinner, after coffee, etc.
Make your practice session more comfortable. Make sure you're sitting properly on a comfortable piano bench or stool that's at the correct height for you. If possible, position your piano in a room with lots of natural light during the day, and the option of soft light in the evening. Ask the others in your home to be quiet while you practice.
Try to avoid practicing when you're sick, stressed, or angry. The distraction of a racing mind can introduce new mistakes into your playing.
Take a break. Sometimes, your mind and body simply need a rest. Take off a day or even a week, and when you come back to playing, you'll usually feel much more excited.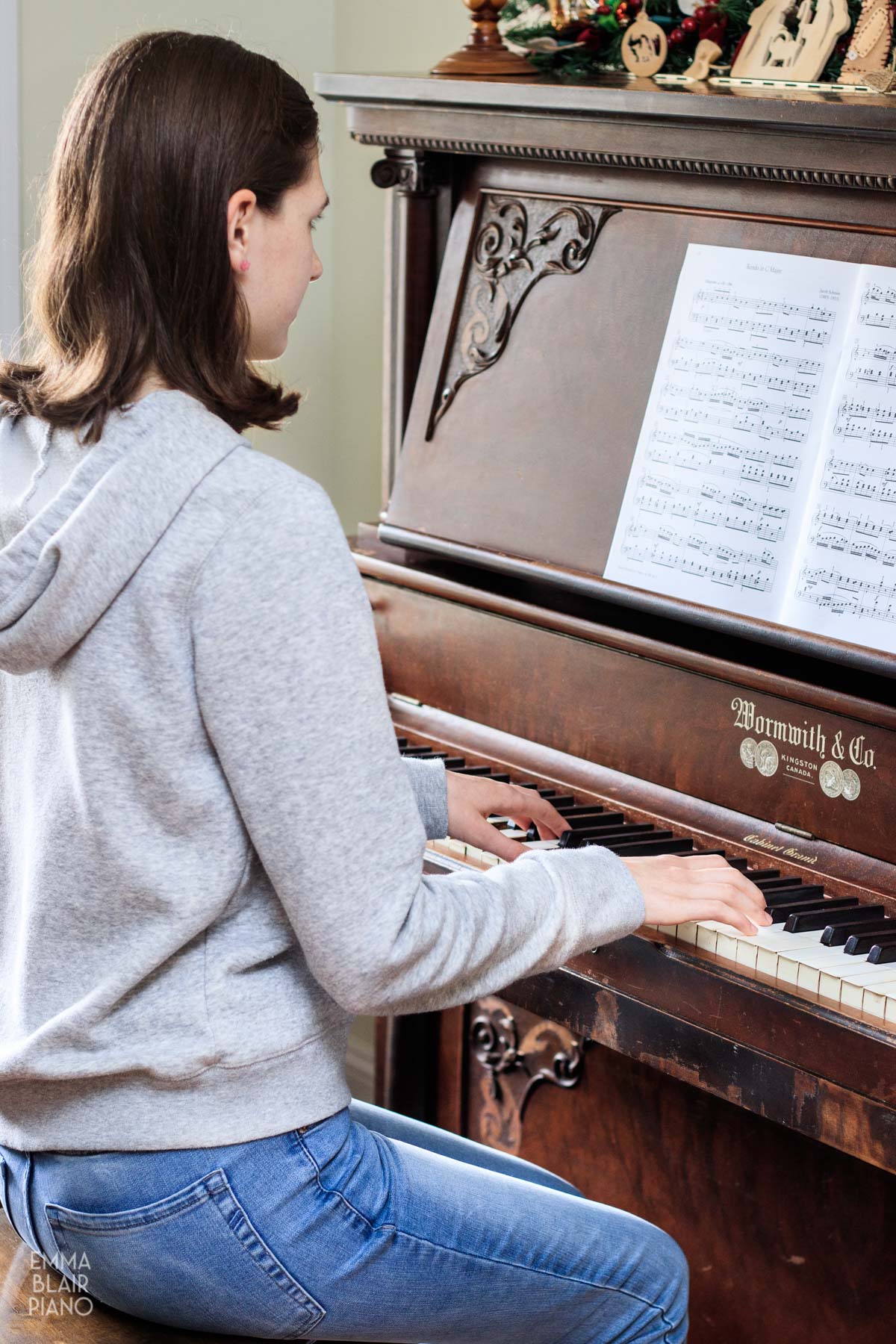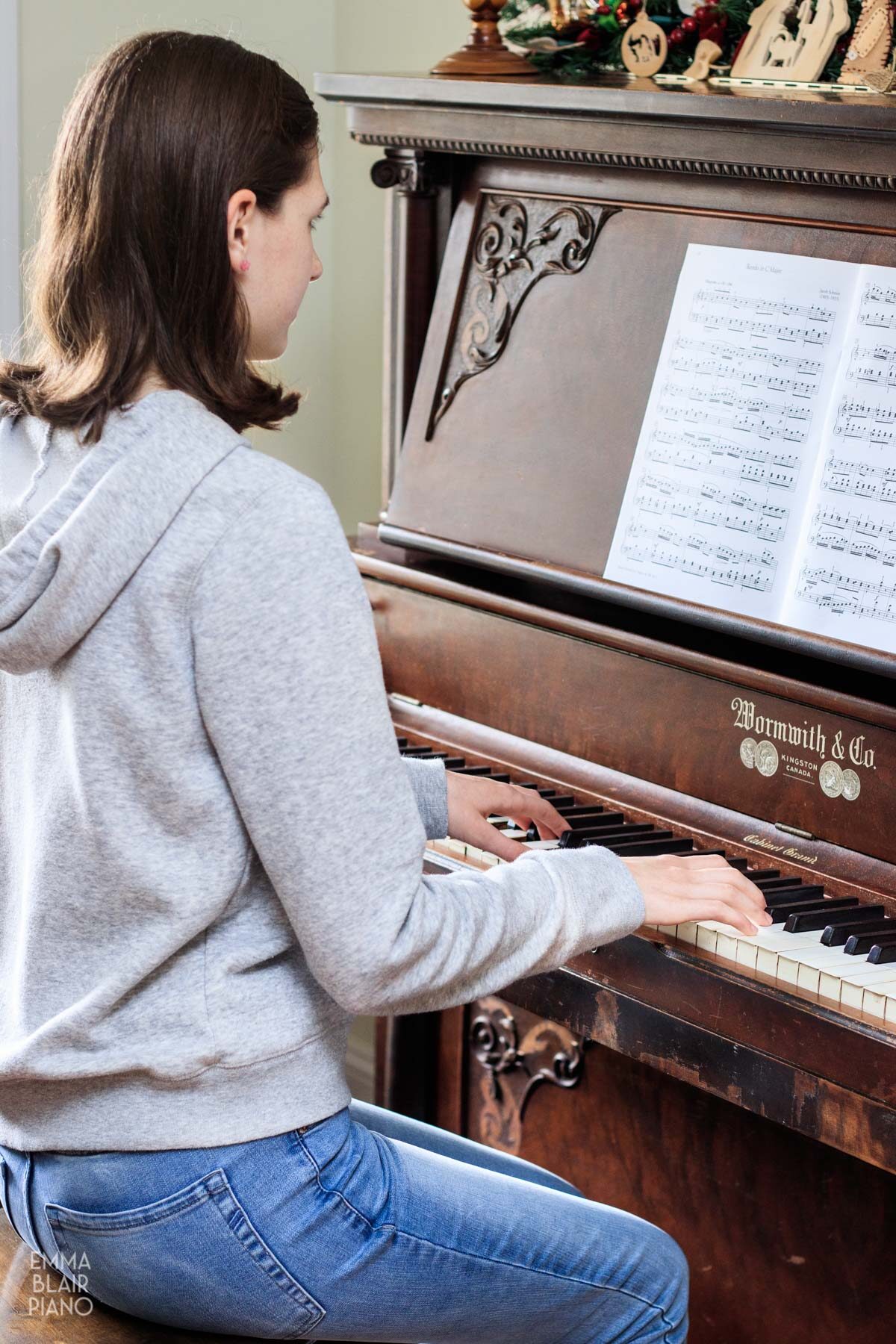 Encourage Yourself
Watch or listen to old recordings of your piano playing to see how far you've come. Even though you may not feel like you've improved a whole lot, you'll instantly feel encouraged by seeing how much better you can play now!
Reward yourself when you hit a milestone. Is your goal to practice one hour every day? Once you accomplish your goal, reward yourself with something as simple as a cute sticker on a chart to give yourself a boost.
Remember why you learn the piano. Are you playing to sharpen your mind or improve your musical skills? Are you practicing for an upcoming performance or exam? Are you playing to worship God through music ministry at church? Take some time to examine why you're learning piano and re-align your goals and mindset to match up with your motivation.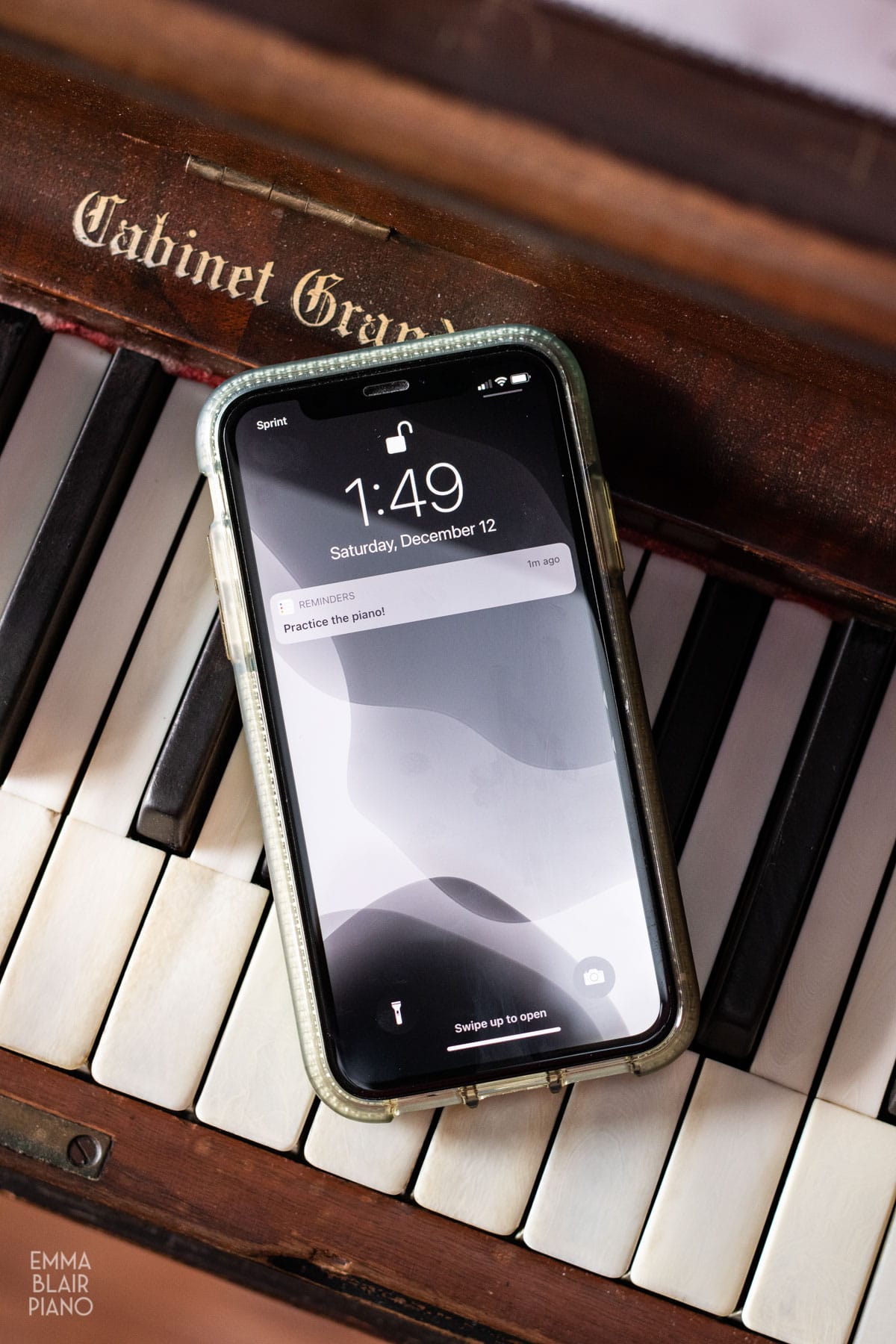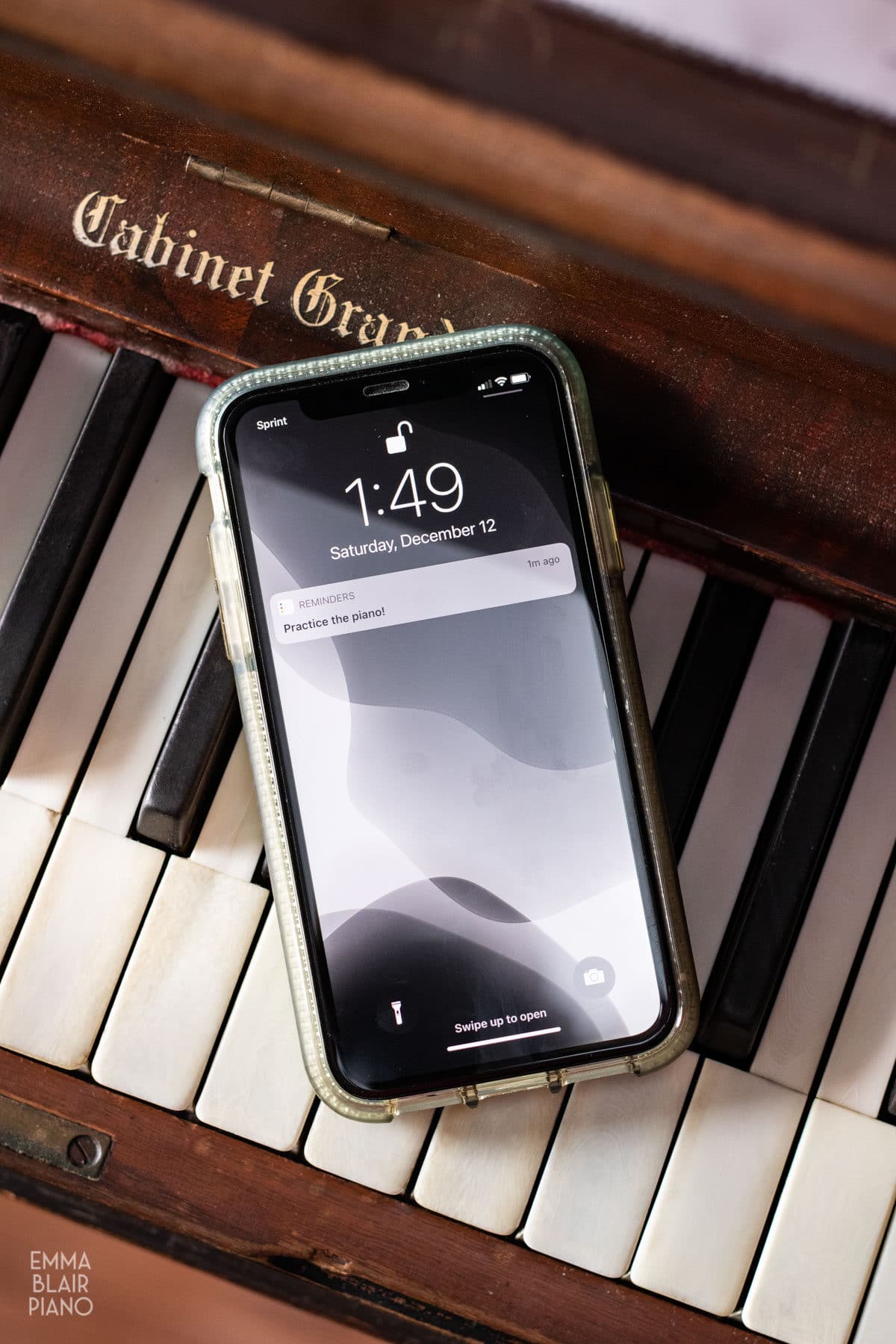 Enrich Yourself
Perform. Performing can be scary, but it is also really rewarding. No matter your skill level, sharing your gift of music will always be appreciated by your audience. Performing really isn't about you as the musician, but about the beauty of music and the joy it brings to others. Giving back to your audience will in turn encourage you.
Watch or listen to your favorite pianists. Hearing or watching inspirational musicians will hopefully inspire you to stick to your practice routine. As the saying goes, "How do you get to Carnegie Hall? Practice, practice, practice!" If you practice diligently and properly, you will be amazed at the progress you'll make—maybe even one day surpassing the skill of your favorite pianists.
Attend a live concert. There's nothing quite like watching musicians create beautiful music in person. Immerse yourself in the sound and feeling of the music, and channel that excitement into your practice and playing. Even if you can't attend a live concert, there are many concerts recorded on YouTube and DVD that are enjoyable and inspiring.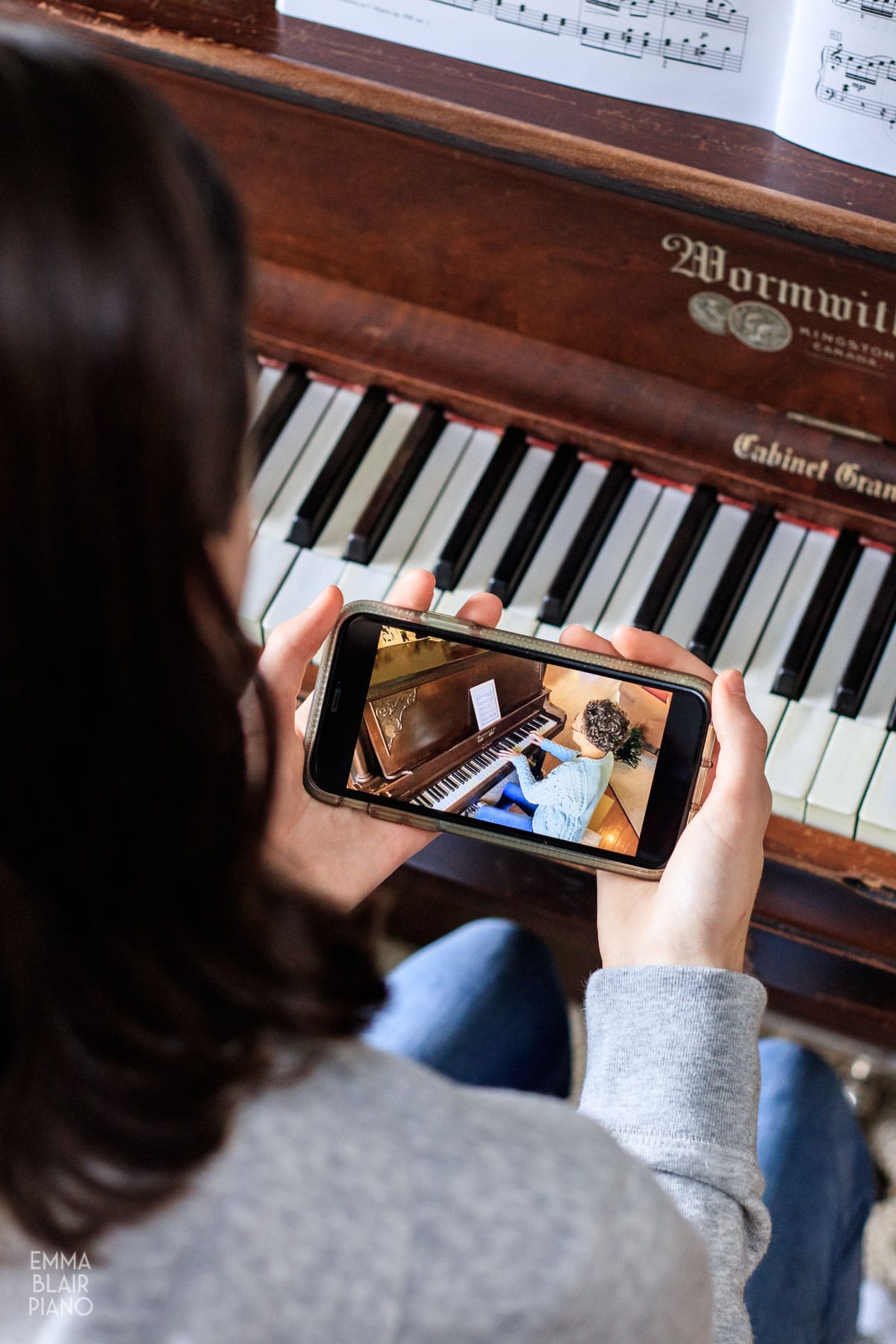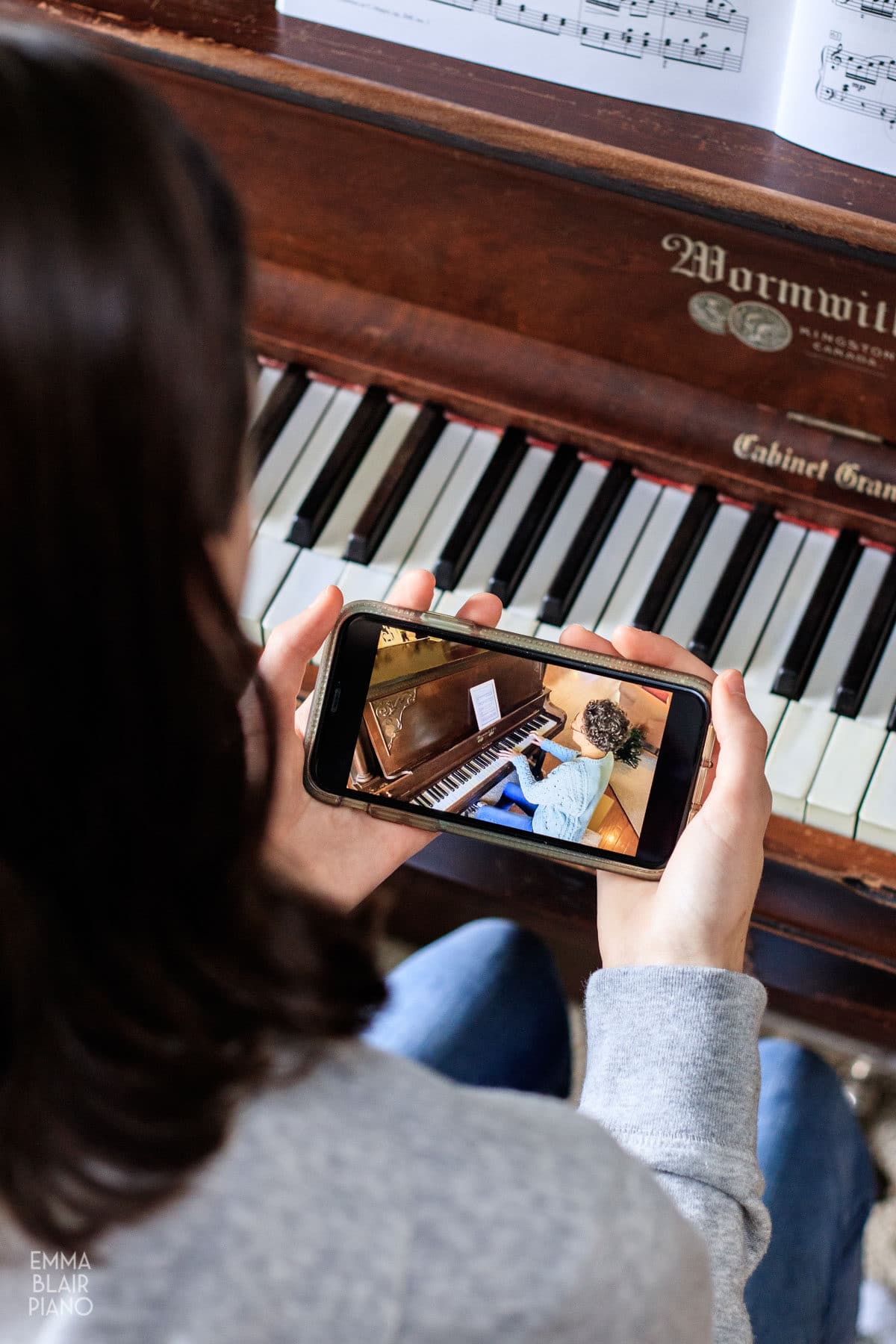 Conclusion
Most of all, persevere. Feelings of discouragement are just that; feelings. They'll go away eventually if you keep practicing! Remember, a lot of times, you won't want to practice, but once you get started, you'll actually begin to enjoy the process.
Remember why you're playing the piano, keep your goals in mind, and stick to a routine even when you don't feel like it. No one said it would be easy, but it will be deeply fulfilling. Enjoying the gift of music personally and sharing it with others is such a special blessing from the Lord, so don't waste this opportunity to be a part of it.
Do you have more ways to beat boredom and motivate yourself to practice? Please share what's worked for you in the comments! I'd love to hear your suggestions.
Follow Emma on Pinterest, YouTube, Instagram, and Facebook for more tips on becoming an amazing pianist!
Check out these other great articles to help you become a better pianist!