Are you a piano student trying to find fun pieces to play? Are you a piano teacher looking for exciting repertoire for your students to learn? Implement these strategies to help you choose the right pieces that will be fun to learn and challenge you to become a better pianist.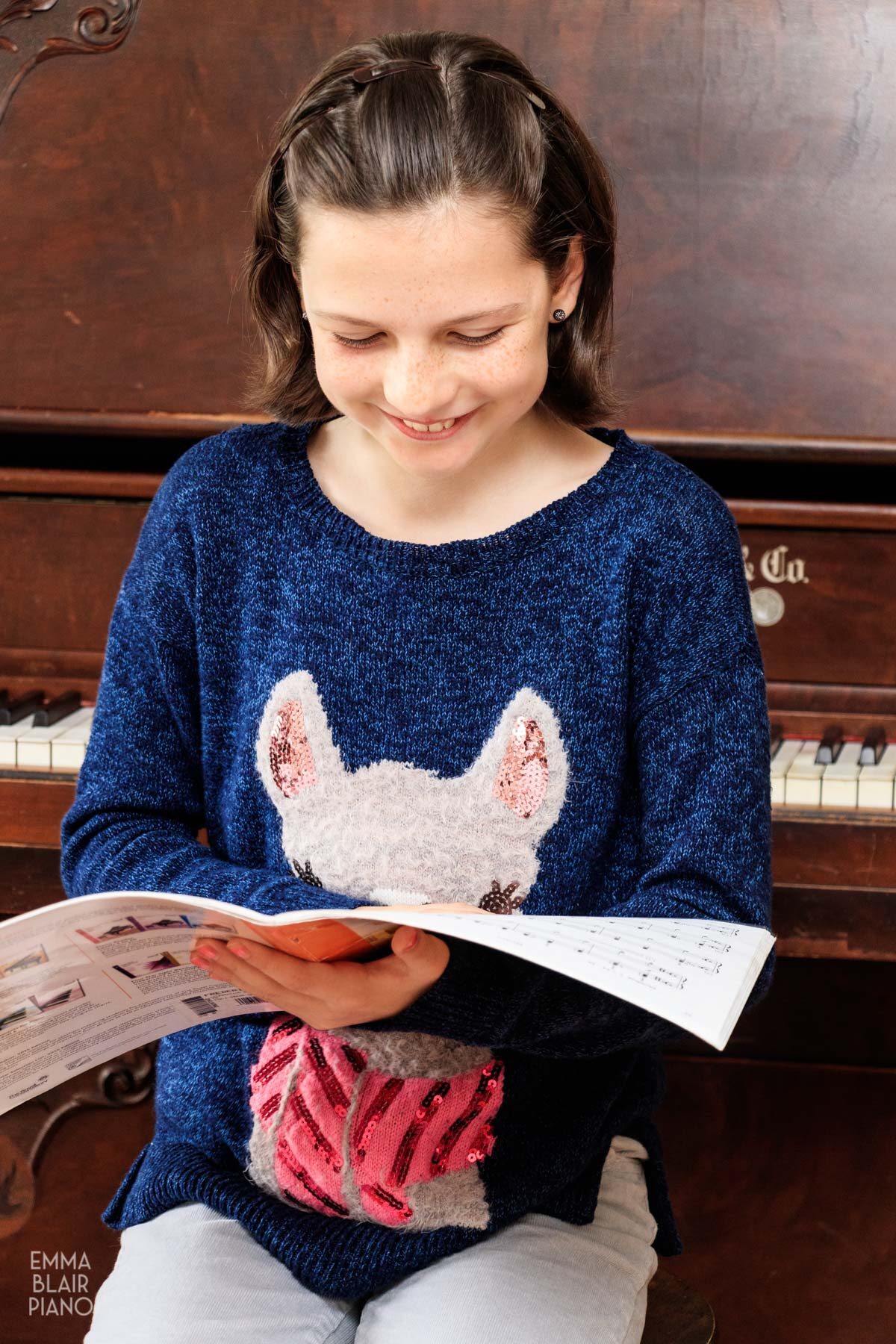 Jump to:
Genre
Every serious piano student should be learning at least some classical pieces. There simply is no substitute for the outstanding works of classical composers! Playing classical music will help you play accurately and with correct expression and timing.
Unless your goal is to pass classical examinations or to obtain a music degree, you probably don't need to be playing 100% classical music. Feel free to choose some pieces in a variety of genres, such as jazz, pop, or church hymns. It's actually best to learn music in a variety of genres to make you well rounded; just don't skip classical music entirely.
Difficulty
There's nothing worse than trying to learn a song that is too hard for you! Here are some tips to help you choose a piece that will be challenging without being too difficult.
How much information is on one page of music? The more notes to a page, the more strength and technical knowledge it will take to play.
In what key signature is the piece? Keys with more than three sharps or flats will be more difficult for beginner pianists to play. Intermediate and advanced students, however, should be constantly adding new key signatures to their repertoire until they have learned all 12 major and 12 minor keys, so they should feel comfortable playing in any key.
In what time signature is the piece? Beginner pianists should stick to 4/4, 2/4, or ¾ time, while intermediate students should be learning 6/8 time as well. Later intermediate to advanced students should be able to play in any time signature.
What embellishments or technical difficulties are presented? For example, beginner pianists should avoid pieces with glissandos, grace notes, trills, scales in octaves, and other more advanced techniques. Making sure you are familiar with the "hard parts" of the song will help you avoid frustration later on.
How many pages long is the piece? While this may or may not make the song more difficult, it will usually take longer to learn a longer song, which can be frustrating.
Keep in mind that it will take time to build up your piano skills. Don't tackle a piece that is way too hard for you; work up to it by mastering songs that are at your level, then build on that foundation. No matter how talented you are, it takes hours of practice over many years to truly master the piano.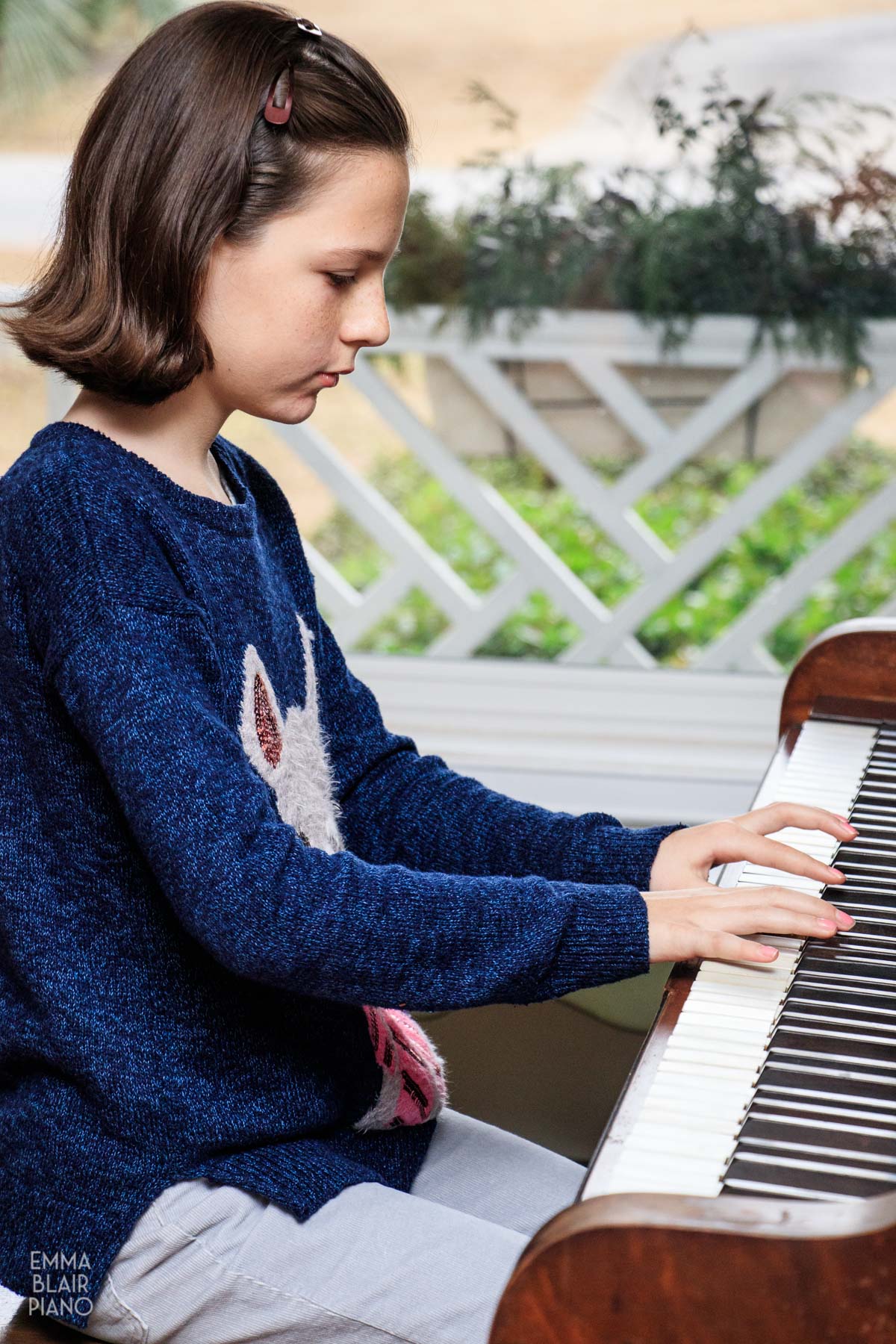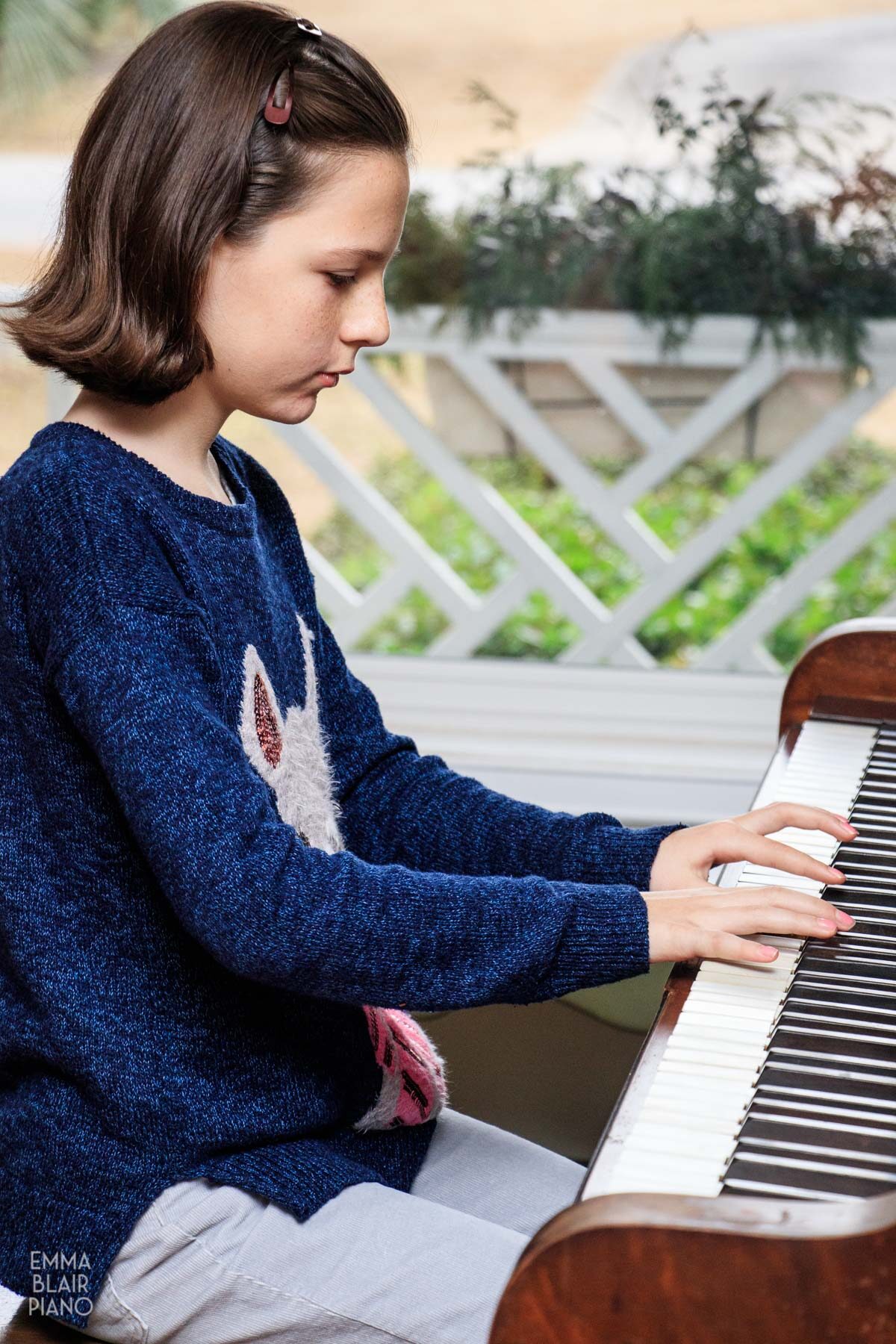 How Many?
How many songs should you be learning at a time? The answer is, it depends. If you are brand new to playing the piano, two to four short, easy pieces is all you need at a time. However, once you have learned the basics at the piano, learning anywhere from 3-4 pieces at once is a good goal.
Pro Tip: Avoid overwhelming yourself with too much information. There is an immense amount of information for your brain to process when you're playing the piano, so don't give yourself more than you can accomplish successfully. You'll be more productive if you perfect 2 measures of a piece at a time and by not practicing the same song for too long each day.
How Long?
How long will it take you to learn a new piece? That depends upon the piece's difficulty and upon your skill level. Aim to have a variety of pieces at different difficulty levels, which will take you varying amounts of time to perfect. For most students, a good goal is to choose one piece you can perfect in 1 month, and two pieces you can perfect in 3-4 months.
Advanced and professional pianists can take as long as 6-12 months to perfect long and challenging pieces, such as piano concertos. However, most piano students should not be practicing the same song for more than 3-4 months, as they'll get tired of it and become sloppy.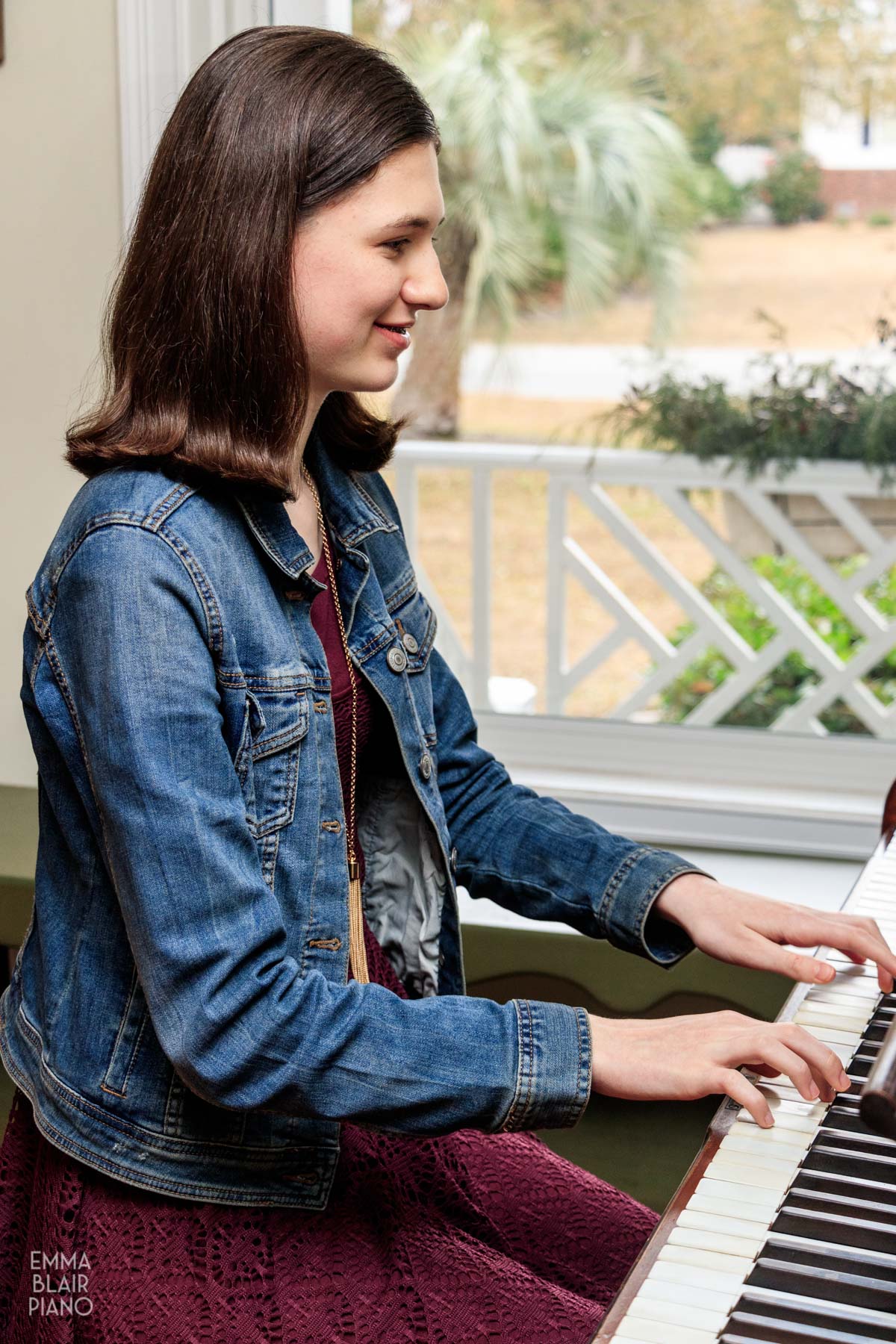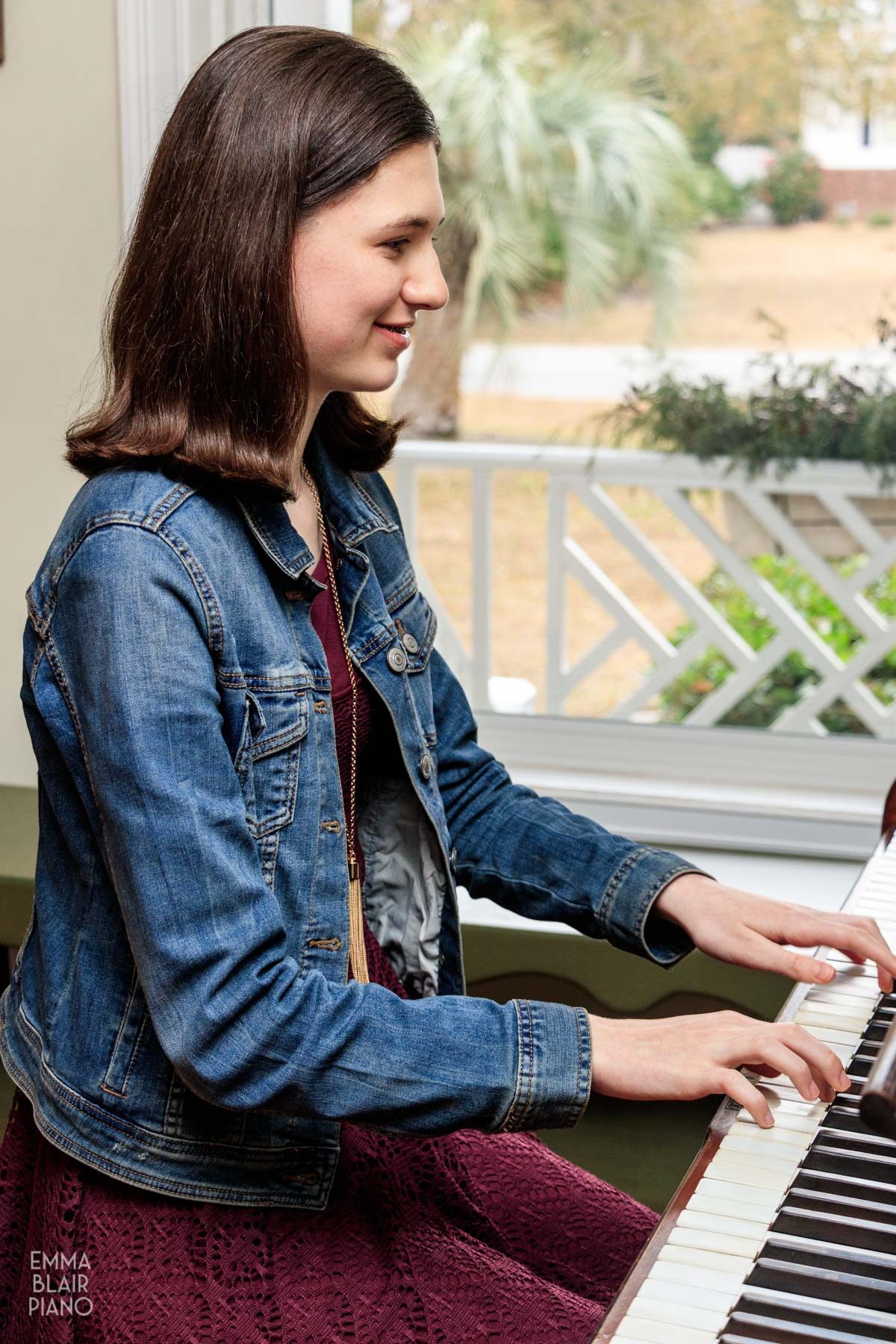 Help
If you're genuinely stuck about choosing your repertoire, ask for the advice of an experienced piano teacher or a trusted musically-inclined friend. Your teacher will always be the best source, since he knows your skill level and can help you improve much faster.
Don't have time to look for piano music? Use the Royal Conservatory of Music's graded curriculum. The books range in difficulty from Prep A to ARCT, which makes them perfect for brand-new beginners all the way to college level. RCM has repertoire, etudes, theory, and sight reading/ear training books that are specifically chosen for each level. They also provide a digital recording with all their newest books, so you can listen to the song first which will help in your selection and rate of speed in learning the piece.
RCM's repertoire books have traditional classical music mixed in with more modern works. The modern selections sound great, are fun to play, and definitely work on technique. Working your way through these books is a sure-fire way to have a solid musical foundation, especially if you want to pass classical exams or enter competitions.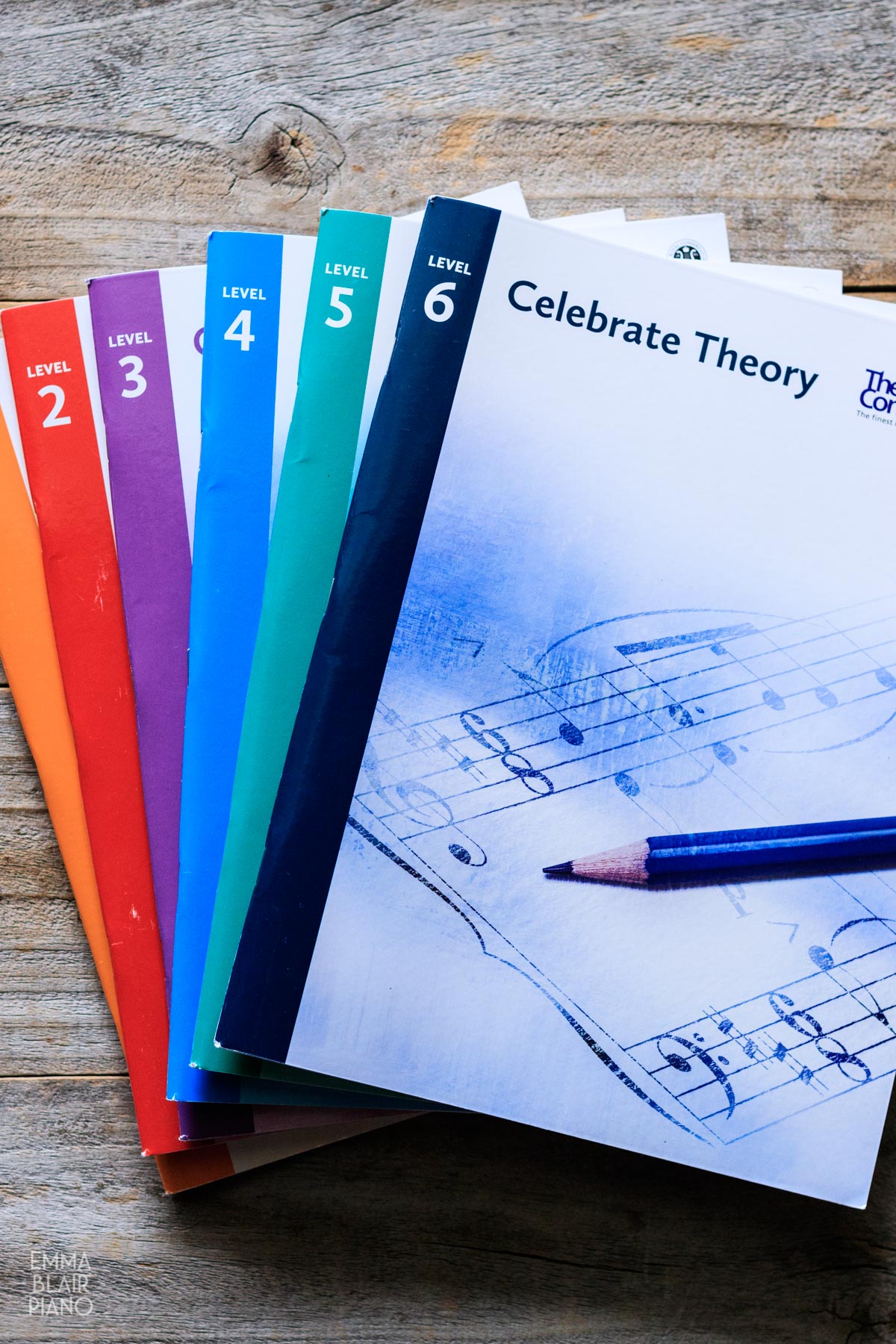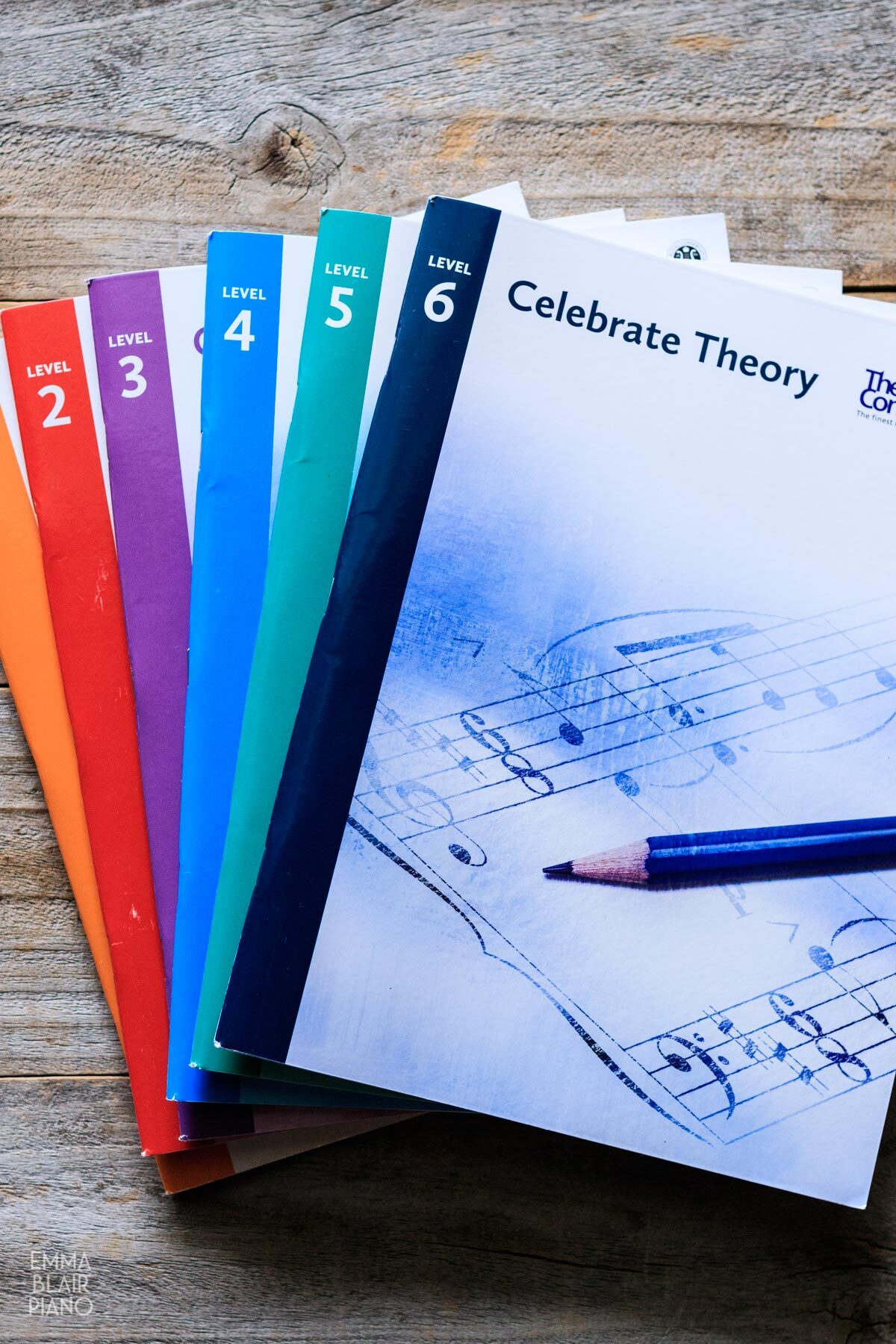 Purchasing Music
Are you looking for a specific song, or just a general music book? Here are some great ways to find music books and sheet music online or in person.
Pro Tip: If you're purchasing or downloading free sheet music online, always get it from a reputable source. Not all sheet music is created equal; many sites don't properly engrave the music and may omit fingering and accents or have mistakes in the notation. That's why I prefer to buy specific songs directly from the artist or to purchase high-quality music books, like the RCM curriculum.
Brick-and-Mortar Music Stores: This has long been the traditional way to purchase music. However, many music stores are higher priced and may not carry the curriculum/sheet music you're looking for.
Artist Website: Buying individual sheet music PDFs from the artist is convenient and affordable. Most PDF songs range in price from $3-6. This is way cheaper than paying $15-$20 for a whole book of songs that you won't play!
MusicNotes: This website has a vast library of digital download sheet music ranging from pop to classical.
Sheet Music Plus: This is another site similar to MusicNotes with good quality digital download sheet music for piano, voice, and other instruments.
MuseScore: This site is similar to MusicNotes, but does require a paid annual subscription once the free trial runs out. MuseScore does have some good quality music, but some is poorly engraved.
IMSLP: International Music Score Library Project is an excellent resource for downloading free copies of public domain classical scores.
Royal Conservatory of Music: While these books are little more pricey than a single song download (most are $20), this graded classical piano curriculum is world renowned! It includes books for repertoire, etudes, theory, and sight/ear training.
Secondhand Stores & Book Sales: Second hand stores like the Salvation Army and Goodwill have book sections that could have piano music books. Most US libraries also have Friends of the Library annual book sales, which sell books donated by members. Piano music books very well could be for sale.
Music Teachers & Church Pianists: They tend to have a vast collection of music books. If you ask, they could have some music they are willing to give you for free to help them clean out some of their collection.
Conclusion
Now, it's your time to share! How do you choose new pieces to learn? Where do you download sheet music? Tell me all your tips in the comments below!
Follow Emma on Pinterest, YouTube, Instagram, and Facebook for more tips on becoming an amazing pianist!
Other Resources for Aspiring Pianists