No matter how much you enjoy practicing the piano, it's easy to give in to distractions when you're playing. Whether it's your family talking to you, notifications from your phone, or daydreams, it can be difficult to concentrate and get the most out of your practice session. Here are some practical tips you can implement to remove distractions and to help you get more done.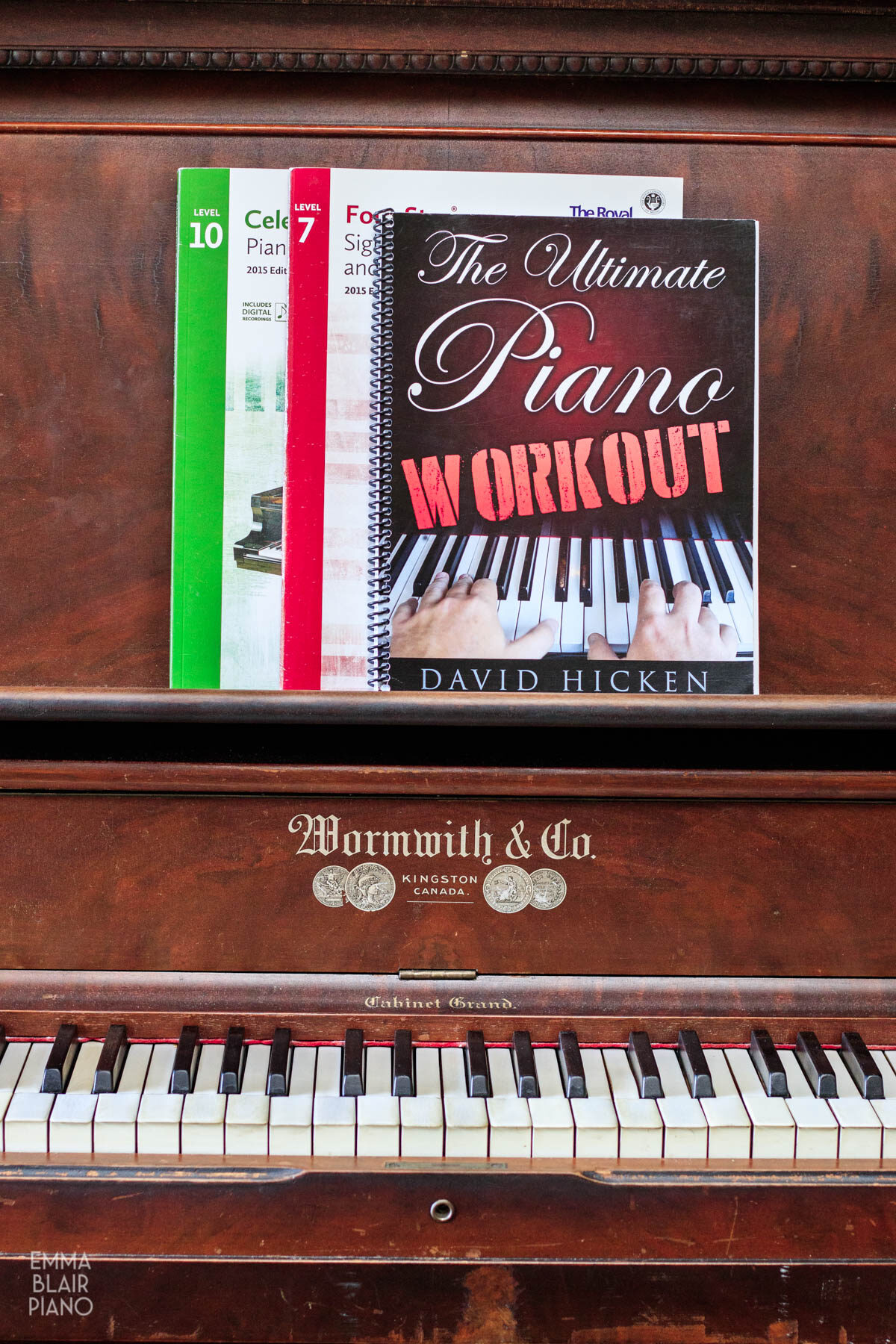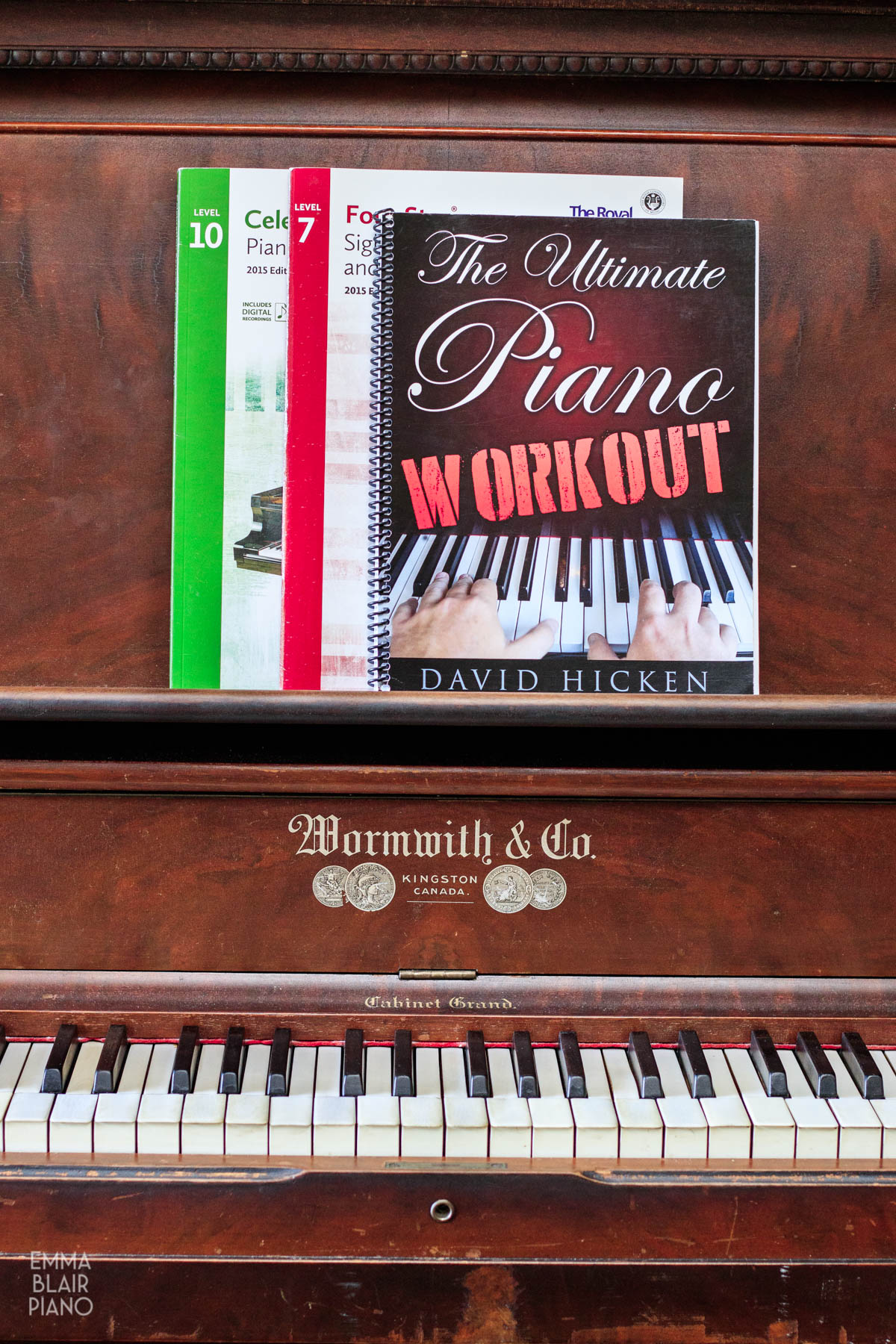 Silence your phone/tablet. That way, dings and notifications won't break your concentration. You can even leave your devices in another room as well.
Set aside time each day to practice and ask family and friends to leave you alone during that period. Treat your practice time like a scheduled appointment.
Take one or two days off per week. This will refresh your mind, remove some mental roadblocks, give your body a rest, and help you stay inspired.
Start by warming up with scales and arpeggios. About 20% of your practice time should be devoted to this. Get a good scale book, memorize the key signatures, and practice the scales; it will work wonders on your sight reading and finger strength.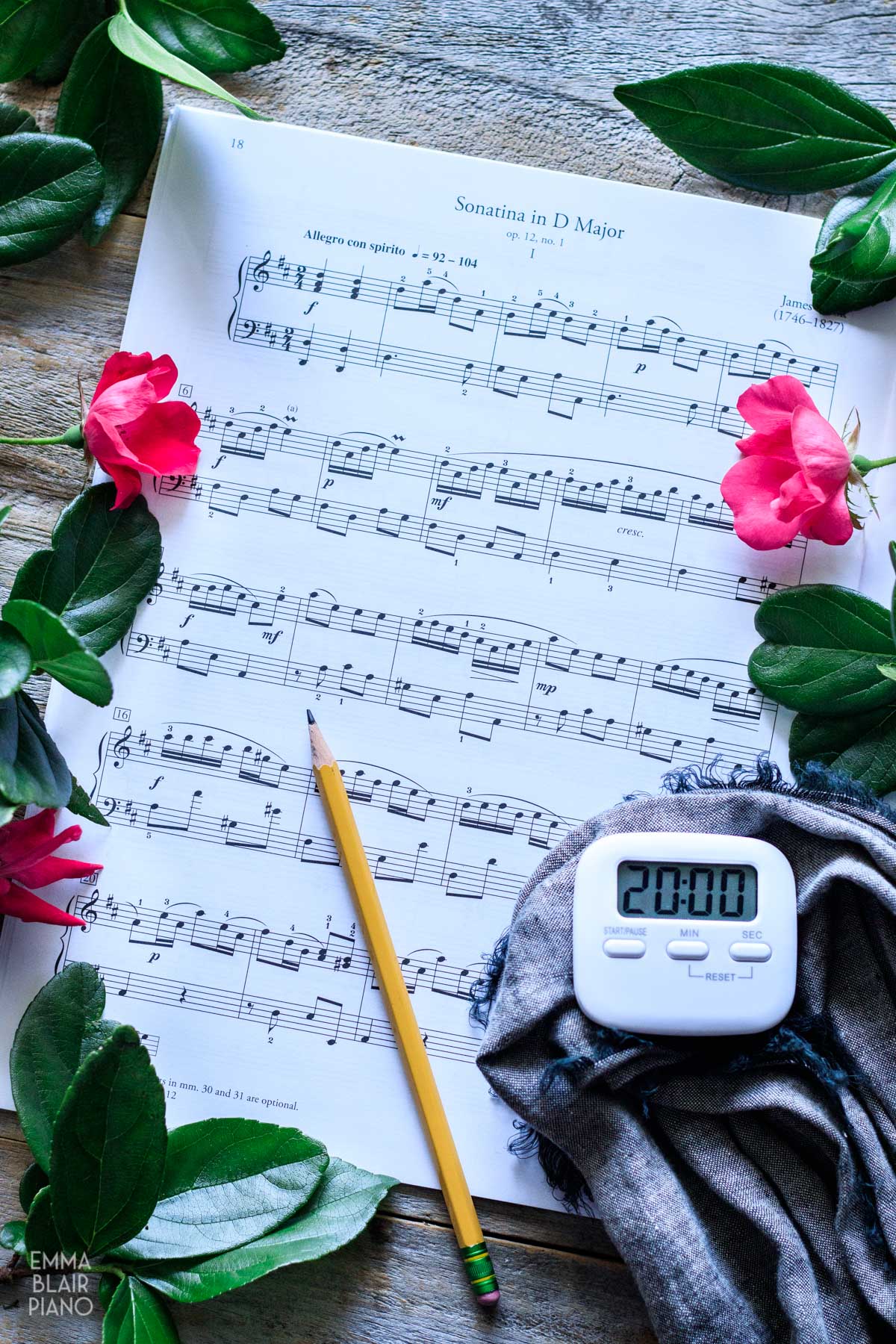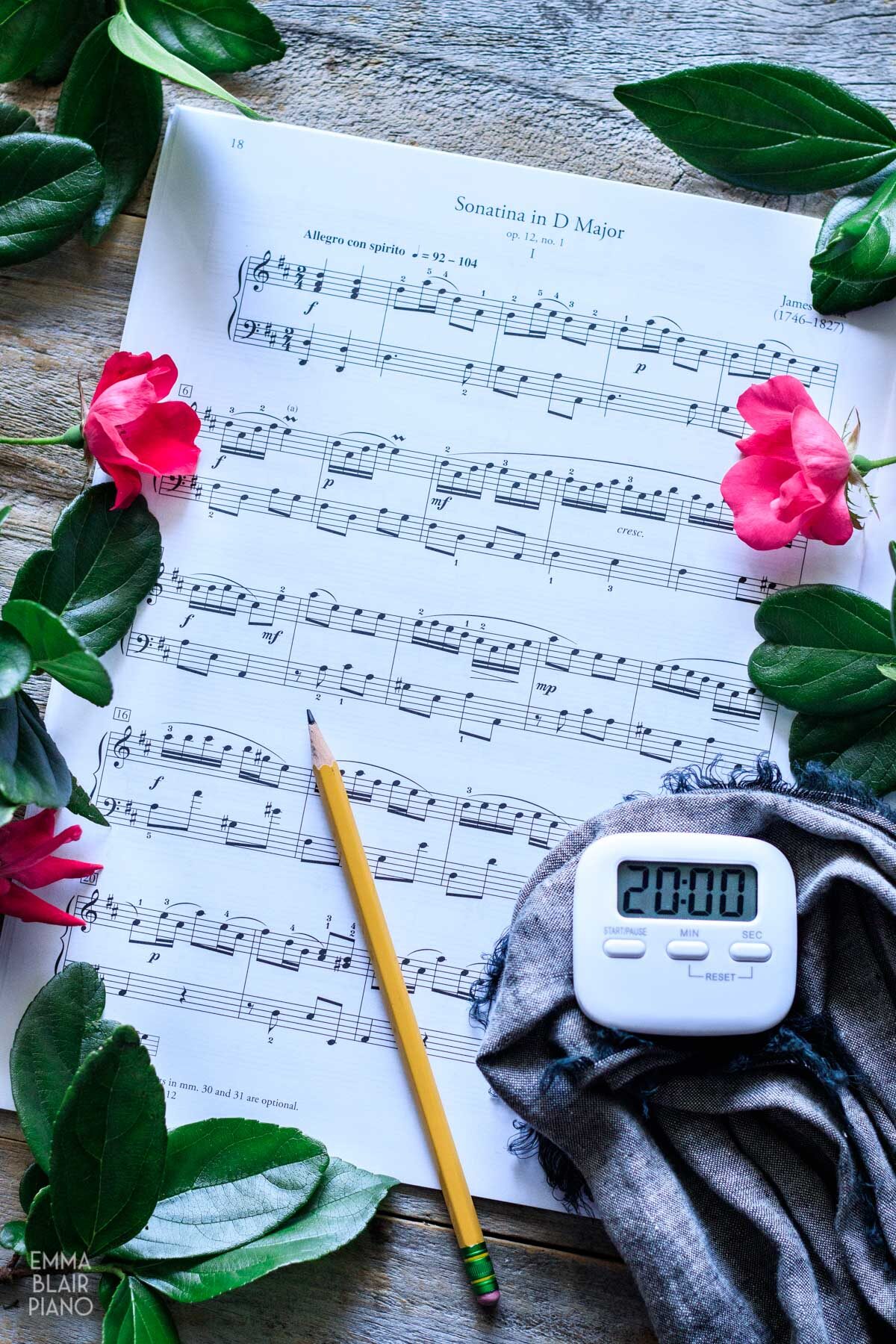 Only practice as long as necessary. Beginners should aim for 30 minutes per day, while intermediate students should aim for about 1 hour. Advanced students and professionals can play anywhere from 2-7 hours per day, depending upon how much material they are learning. Beware of over practicing, as it can introduce issues into your playing. (Here's some tips on managing your practice time wisely.)
Practice slowly. Rushing through a piece or simply going through the motions will hurt your playing. Always practice slowly until you can play the piece perfectly, then work on increasing speed.
Practice deliberately. Pay close attention and stop to work out hard spots and mistakes as you go through the piece. Don't gloss over mistakes or shy away from the difficult measures; work on those first.
Practice material at your level. It's best to select pieces from a graded music book or play something your piano teacher recommends for you. Choosing a piece that is too difficult will be frustrating, time consuming, or even impossible to learn at this time.
Work on new material first. Learn a new part of your piece first rather than settling down into the familiar pages you already know. This keeps pushing you forward.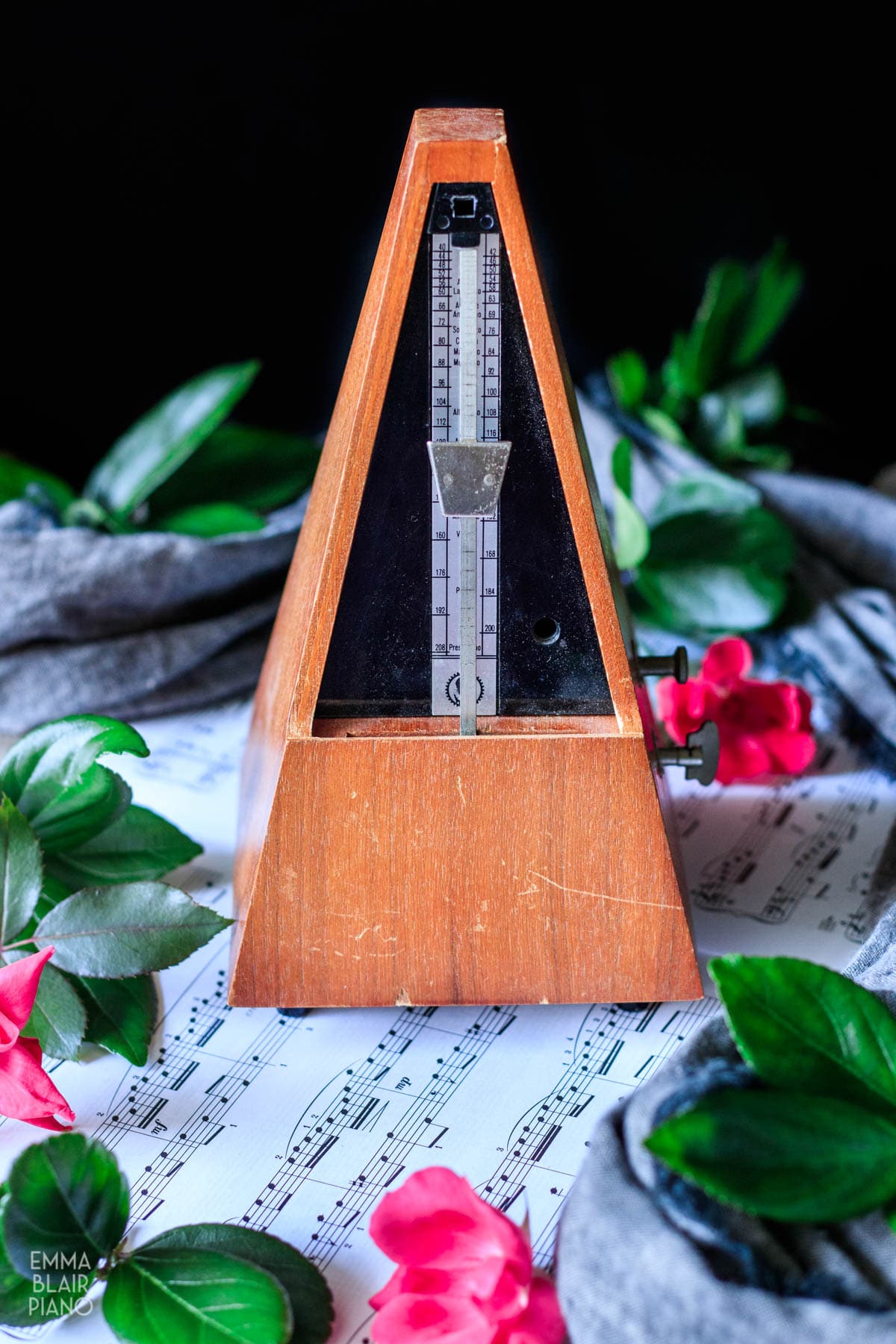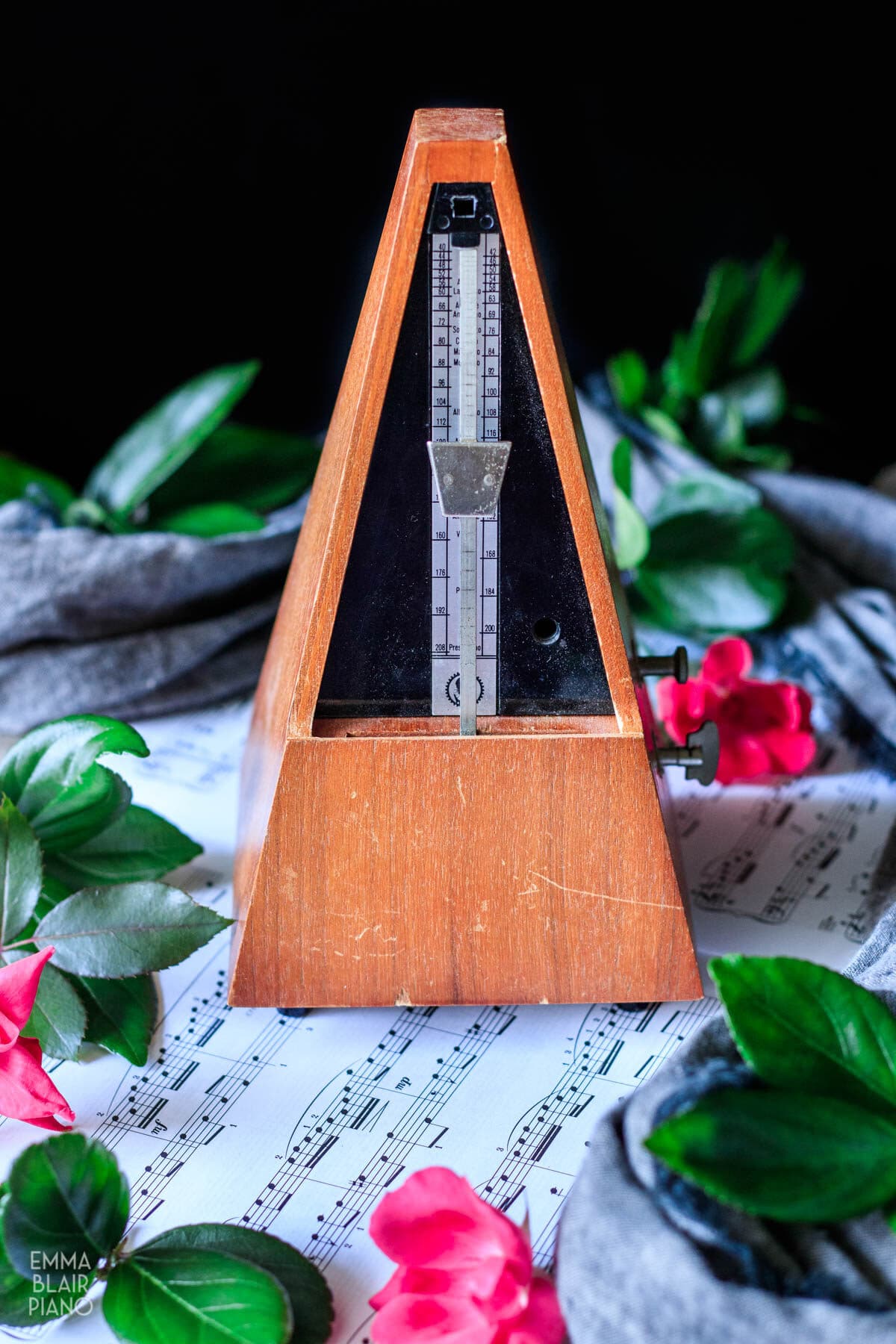 Don't tackle too much information at once. Learn pieces in small, 2-measure chunks, playing hands separately first, if needed. Don't try to learn the whole piece at once.
Split your practice time into a few small chunks. This is especially effective if you are an advanced student or professional or preparing for a concert. Taking breaks is essential for giving your mind and body a rest.
Record yourself. Hearing yourself play your pieces is an eye-opening experience! You'll notice where you are making mistakes, and that will help motivate you to fix them.
Listen to others' recordings of your pieces. Listening to expert musicians playing the same pieces you're learning will give you something to emulate, and will inspire you to become a better musician.
As a pianist, I've implemented these techniques, and noticed a big difference in my learning ability and focus while practicing. Playing new parts slowly and learning new information in small chunks has been especially helpful to me when learning a piece. Recording myself in audio and video formats has been beneficial! It's eye-opening to see and hear one's playing from a listener's perspective.
Do you have suggestions on how to practice the piano effectively? How do you remove distractions and work efficiently? Let me know in the comments below.
Follow Emma on Pinterest, YouTube, Instagram, and Facebook for more tips on becoming an amazing pianist!
Other Resources to Help You Become a Better Pianist