Are you looking for a new piano teacher? If you're just getting into music, it can be a real challenge to find someone that will help you meet your goals and push you to become a better musician. Let's look at the qualities of an ideal teacher and explore some ways you can find a good teacher!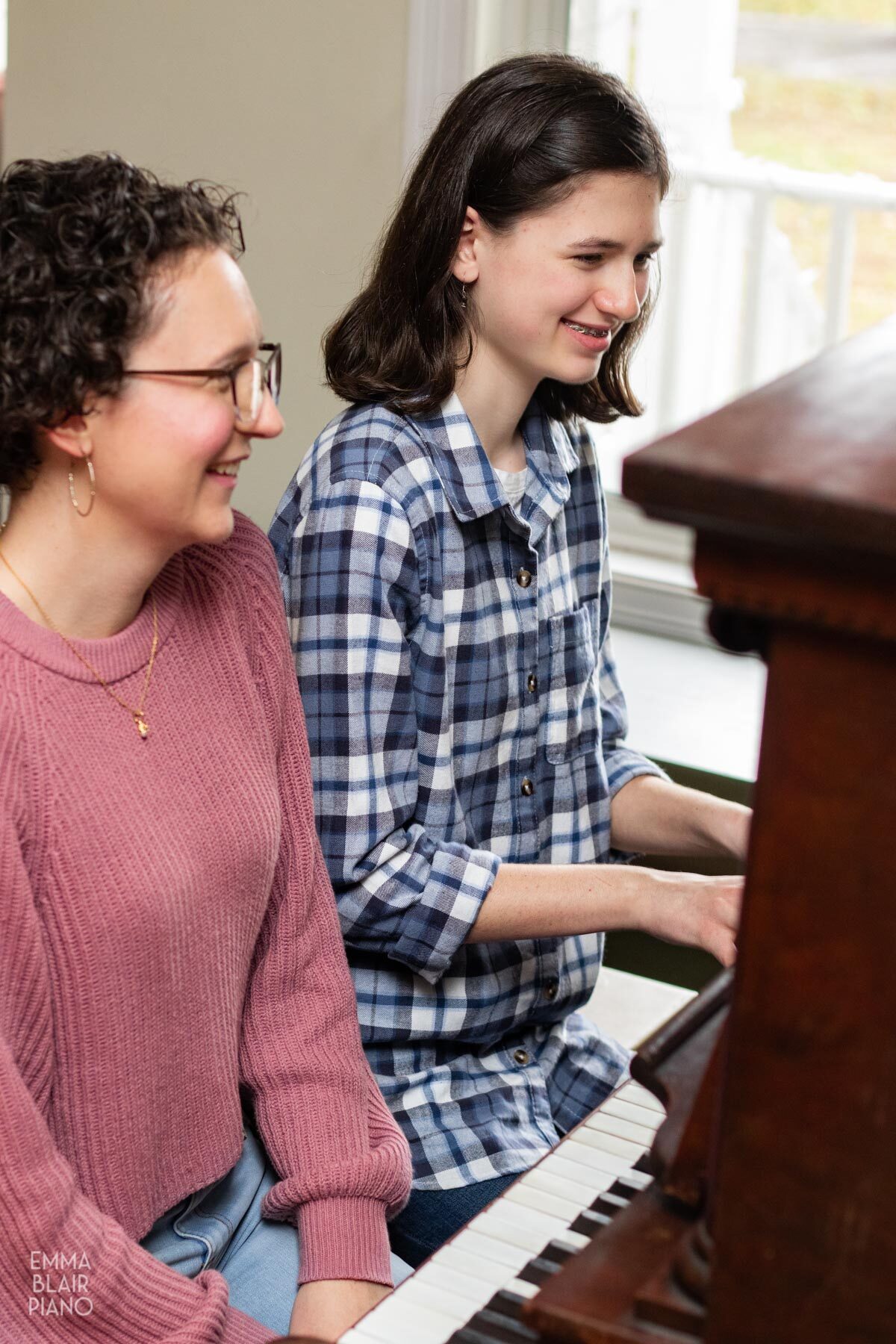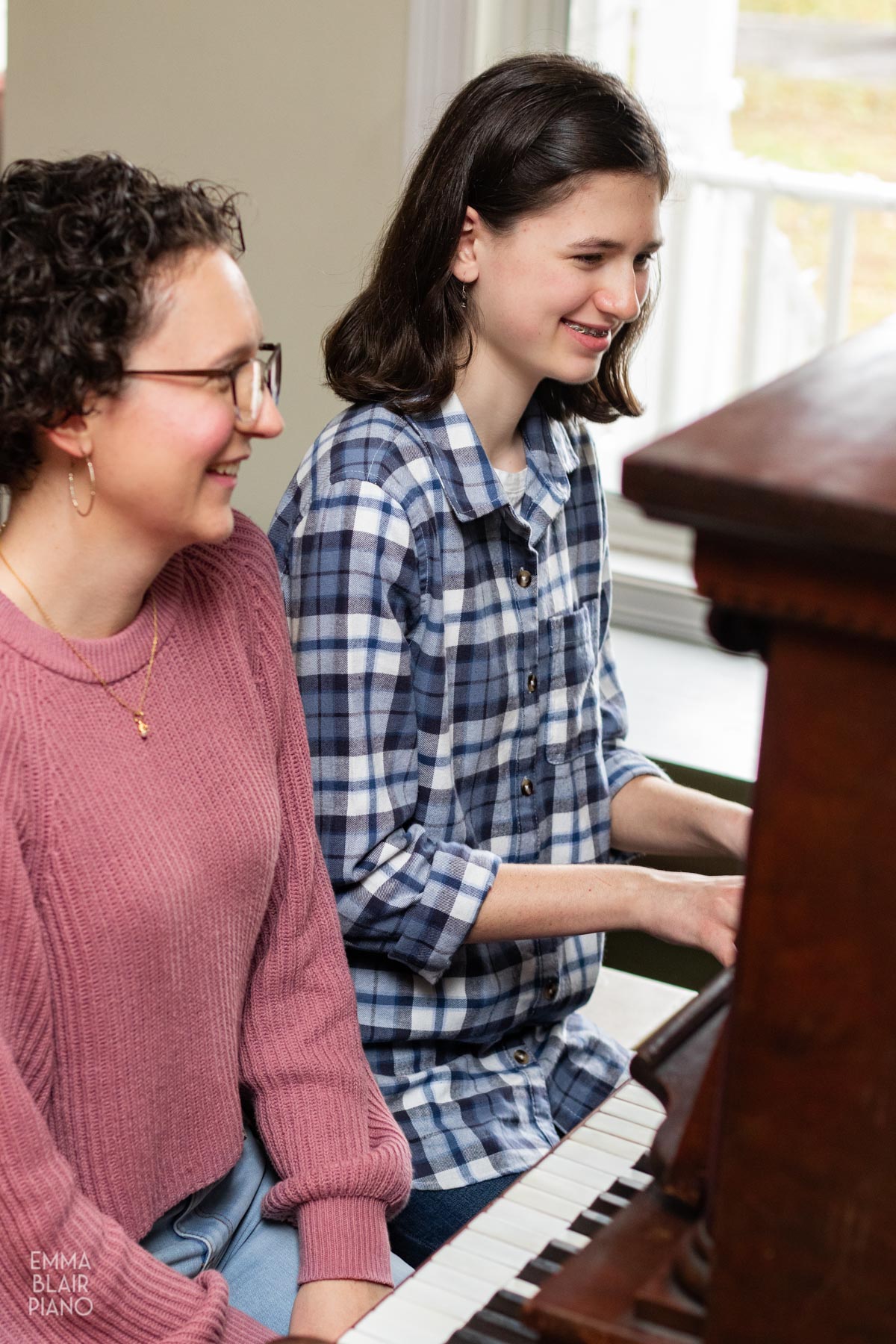 Jump to:
Goals
Examine your goals. Before you start looking for a teacher, take a look at why you want to learn piano. Write down exactly what your goals and dreams are, no matter how big they seem. You'll want to have a teacher that will help you accomplish your goals, not force their goals on you.
What style of music do you want to learn? A classical piano teacher might have trouble guiding you through those jazz songs you're dying to learn! Always make sure that a prospective teacher can help you learn the genres of music you aspire to play. Also, if you want to play in a worship team or band, you're better off learning from a teacher who specializes in this type of music.
What's your learning type? Do you learn better visually or auditory? Do you have dyslexia, autism, ADHD, or another learning disability that might make it more challenging to learn piano? Make sure your teacher can help you work around these difficulties so you can focus on music.
Quick Note: If you're serious about learning piano, do not take group lessons. You'll learn much faster and prevent picking up bad habits by having a private lesson with an instructor who's paying attention to your every note.
Personality
When considering a potential teacher, ask yourself the following questions, and see how the teacher measures up:
Passionate about music?
Works well with students at your playing level?
Encourages a love of music?
Teaches a variety of styles of music?
Challenges you to become a better musician?
Rewards you when you do well?
Honest with you about your mistakes?
Patient when you are having difficulties?
Makes you feel valued and respected?
Makes you a priority?
Trustworthy?
If you can confidently say "yes" to all the questions above, that teacher is a great fit for you! Making sure that you like the personality of the instructor will help you feel comfortable during your lessons and help you learn quickly and effectively.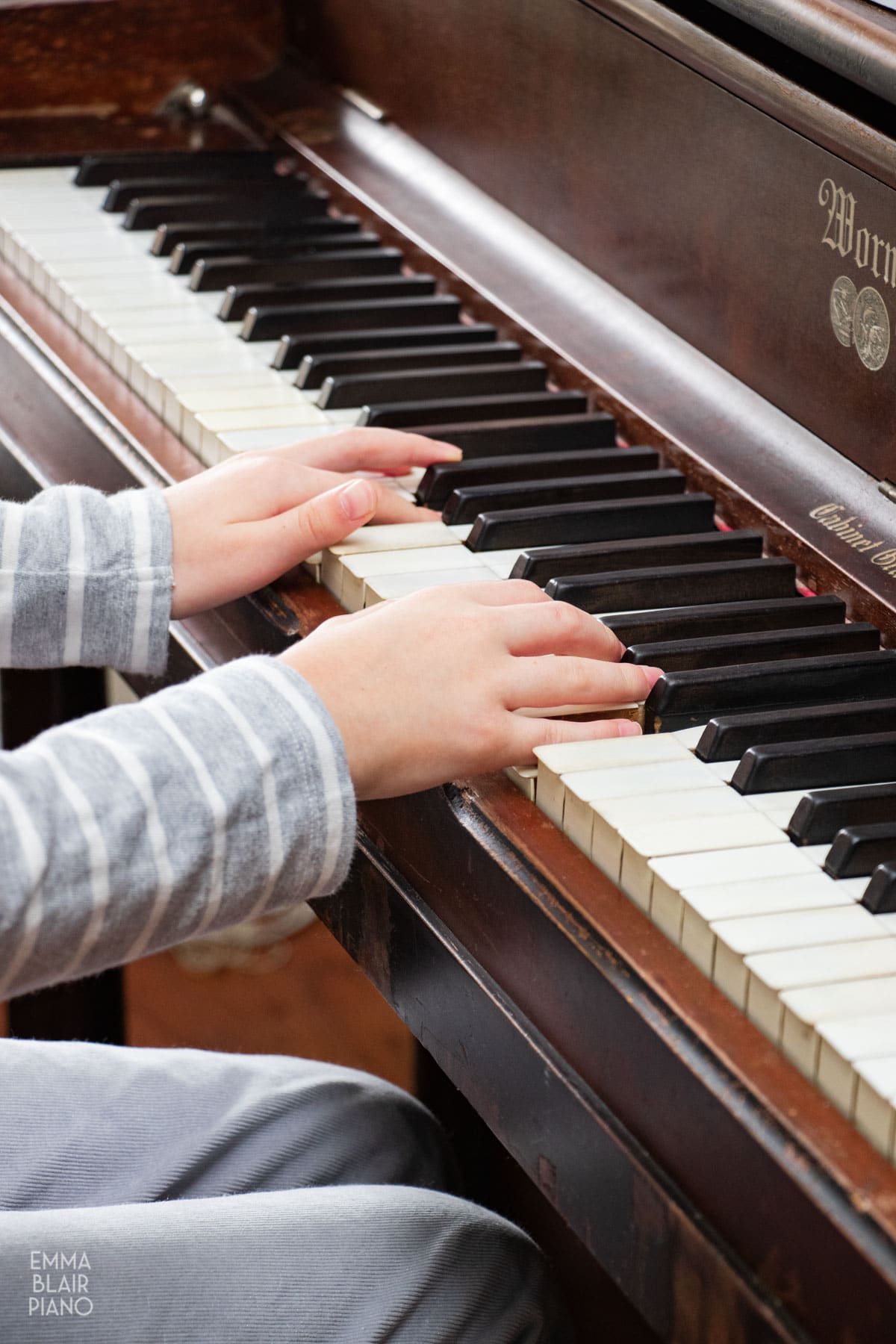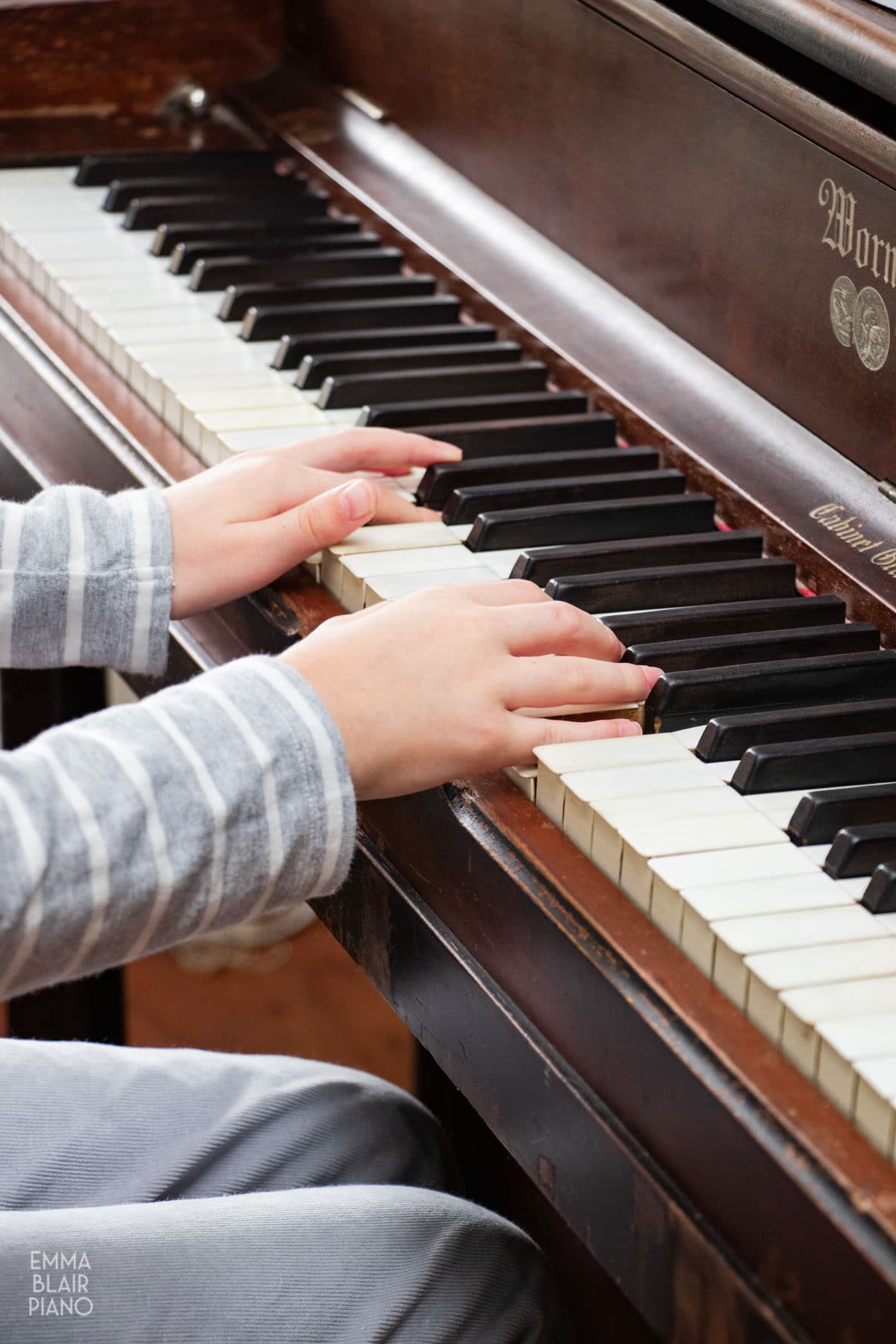 Technical Aspects
Experience. Ask the teacher how many years they have been playing the piano, and ask them to play for you (or watch a video of them performing). While many years of experience do not necessarily make a teacher wonderful, most teachers with 10-20+ years of playing and/or teaching experience will be more skilled and knowledgeable.
Degrees & Affiliations. Many great piano teachers have a music degree, teaching credentials, or affiliations with piano teaching guilds. This shouldn't be a requirement for choosing an instructor, however, as simply having this certification doesn't make them a good teacher. Always choose a teacher based on their skill, passion, and personality rather than degrees and affiliations.
Plays and performs well. Ask your teacher to play you a piece or listen to a video recording of them playing. Do they exemplify good technique, timing, and expression? Do they perform confidently?
Strong technical foundation. Is the teacher well versed in scales, sight reading, ear training, music theory, and music history? Even though these subjects can be boring, they are essential to proper development as a pianist. A good teacher can make these subjects much more interesting!
Curriculum. Ask a teacher what type of curriculum or teaching materials he uses. If your goal is to pass a piano examination from a conservatory, you'll need a teacher who can guide you through the technique, repertoire, etudes, and other things you'll need to know for the exam.
Recitals. Does the teacher offer in-person or virtual recitals? If so, that's fantastic! Performing in a recital is a great way to grow as a musician and to share the gift of music with others.
Festivals and competitions. Certain teachers may not feel comfortable preparing you to compete in music festivals or competitions, so always clear this up front with your instructor.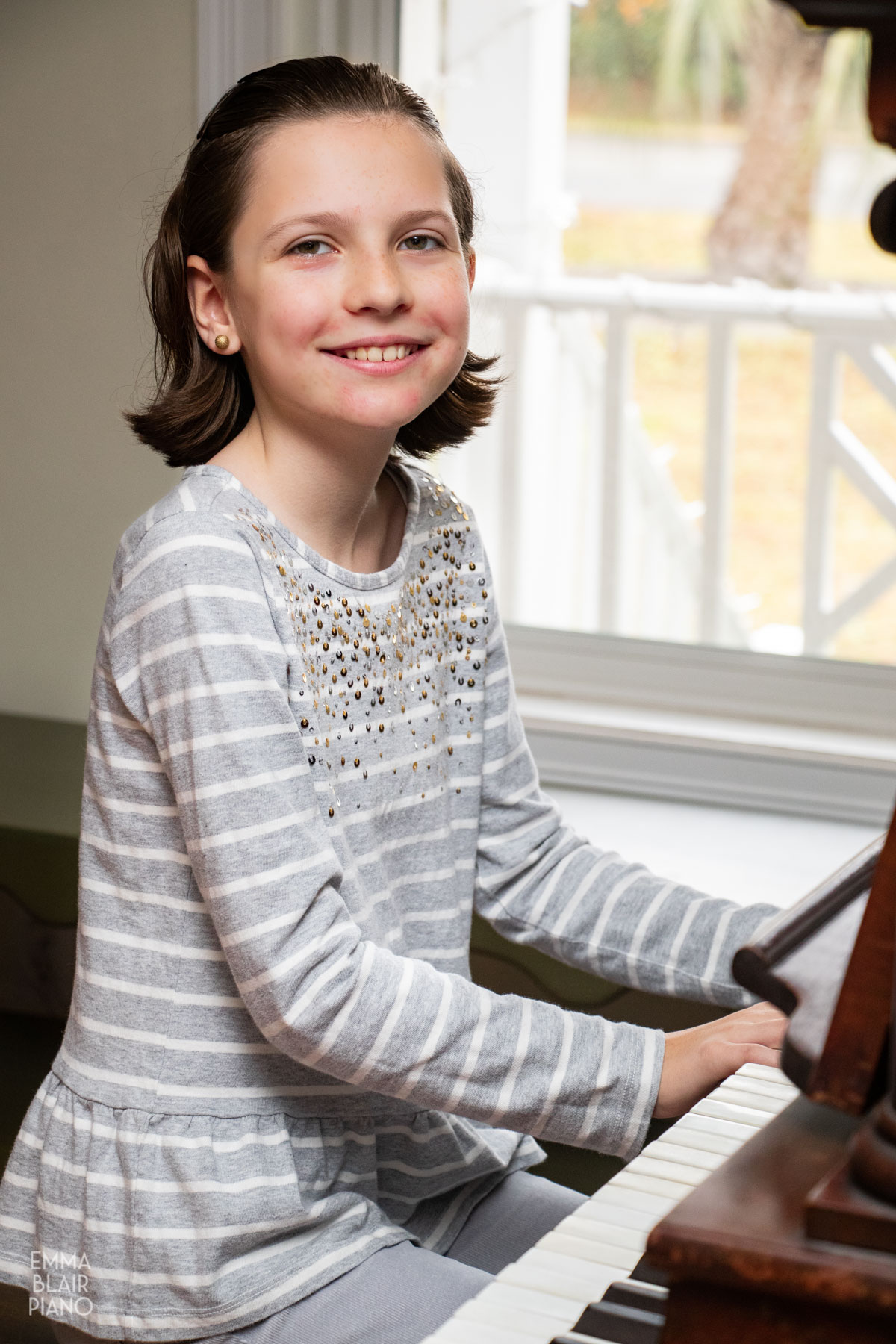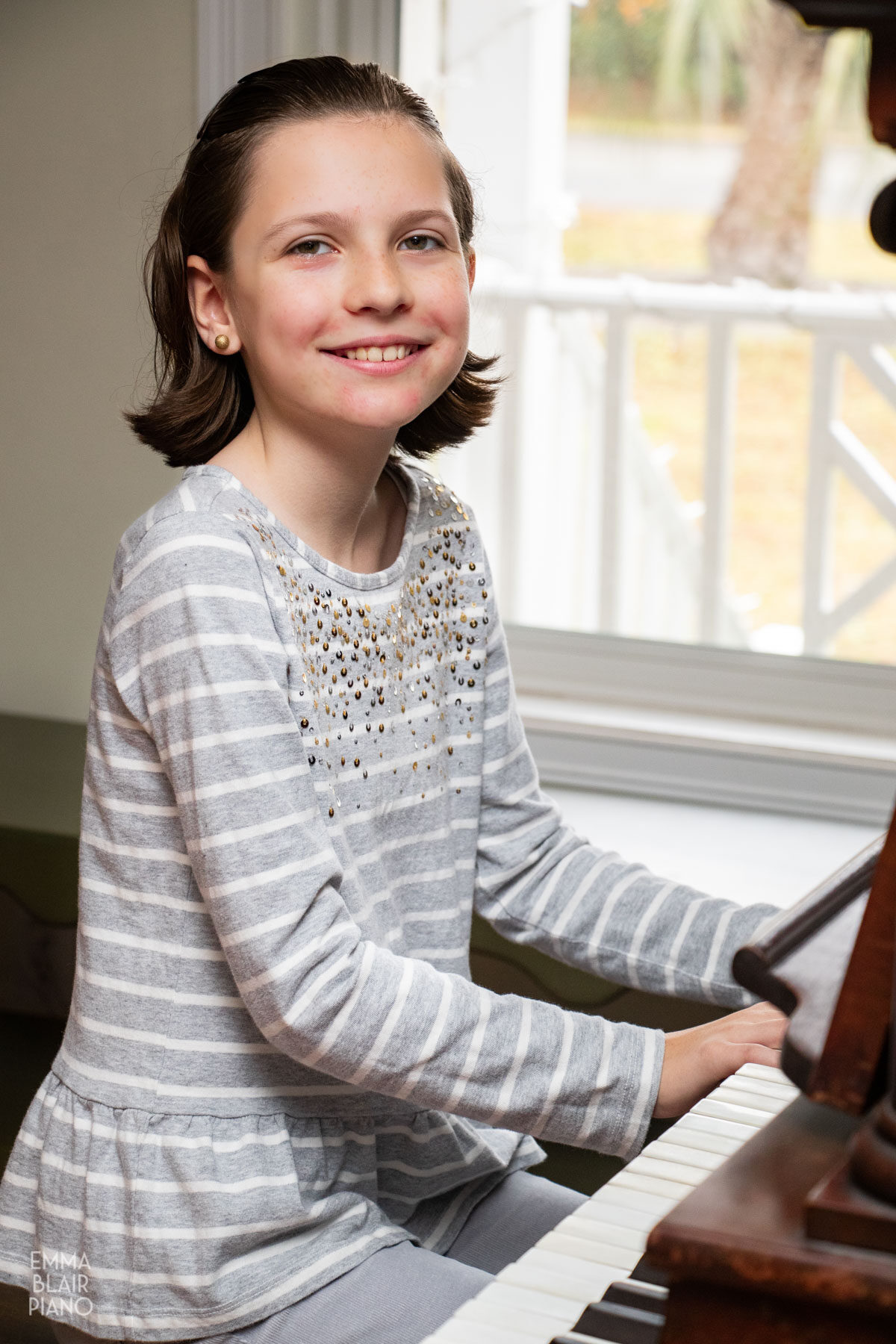 Policies
Each piano teacher has their own studio policies and payment methods. Ask the following questions to see what the rules are.
How much time do I need to practice each day?
What kind of homework do I need to do each week?
What books, supplies, or other tools do I need to purchase?
Do I need to have a digital or an acoustic piano to practice on?
How much do you charge for each lesson?
Am I required to participate in exams, festivals, competitions, or recitals?
How will you measure my progress?
How far in advance do I need to pay for lessons?
If I decide to cancel my lessons, will I get a refund?
What are all of your studio's terms and conditions?
Reviews
Testimonials. If you're looking for an online teacher, check the teacher's online profile or website and read student-submitted testimonials and reviews. If you're looking for an in-person instructor without a website, ask for letters of recommendation from current students or parents.
If possible, attend a prospective teacher's piano recital. You'll get a good feel of how the teacher is shaping the skills of the students.
Trial lesson. Always have a trial lesson with a new instructor before committing to a long-term contract. In addition, many online teachers will have a sample lesson for you to watch, which can be very helpful in seeing their teaching style.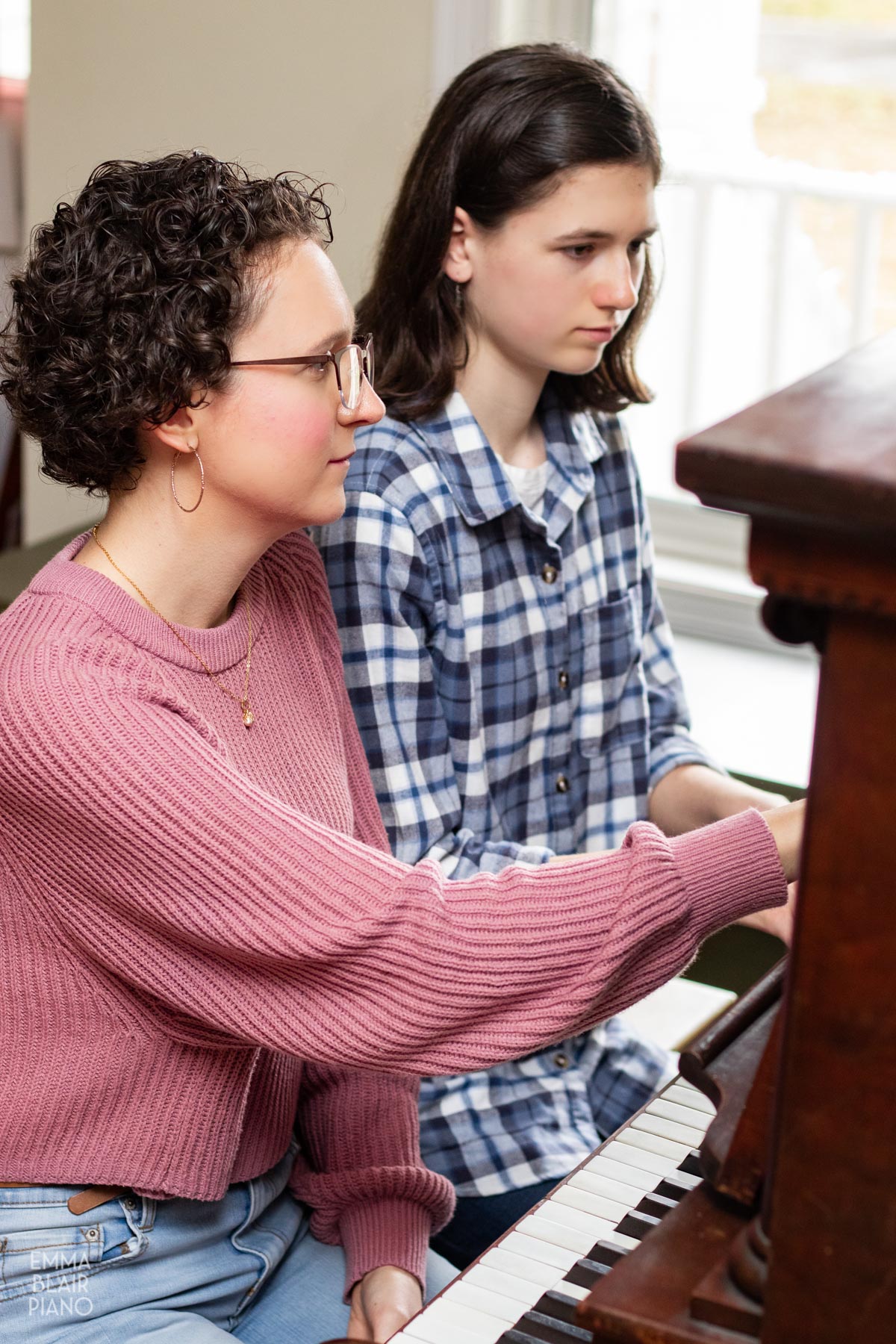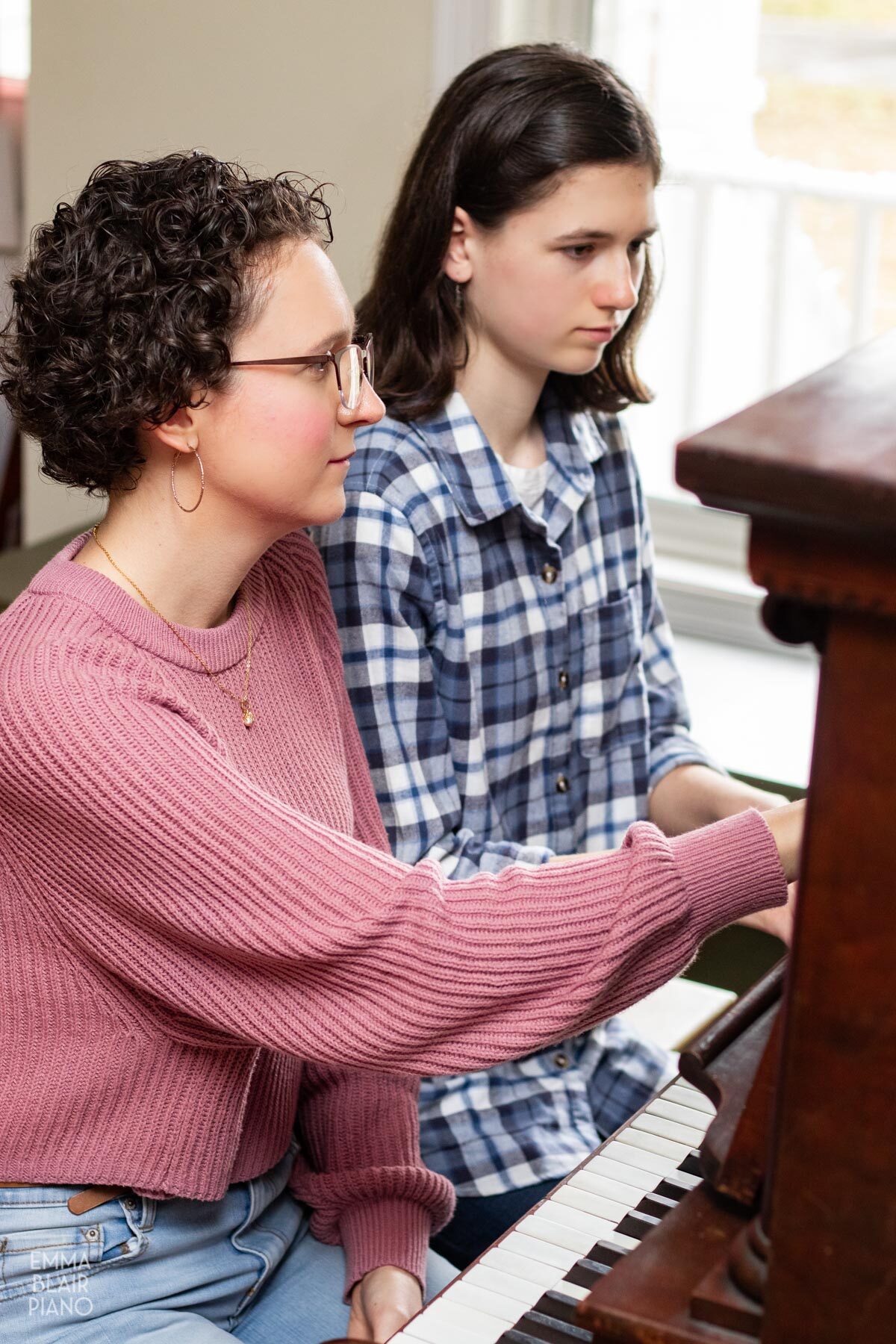 Finding a Teacher
There are a few ways to find a teacher, whether in person or online. A starting place is asking family and friends who they recommend, or calling your local music store.
However, it is quicker to find teachers online, with sites such as Music Teachers International Association. If you want to take lessons through a conservatory such as Royal Conservatory of Music, check the conservatory's website for a list of certified teachers in your area.
Conclusion
To summarize, you'll want to choose an experienced teacher with a kind, cheerful attitude. The ideal teacher should be constantly pushing you to become a more skilled and knowledgeable pianist and inspiring you to love music more. Paper qualifications can be good, but don't guarantee an excellent teacher. Look at reviews by other students to see what their experience was like. Choose someone from whom you can learn from and will inspire you to do your best.
Do you have any tips for finding a great piano teacher? Tell me in the comments; I'd love to know your suggestions!
Follow Emma on Pinterest, YouTube, Instagram, and Facebook for more tips on becoming an amazing pianist!
Other Great Resources to Help You Become a Better Pianist