Your piano teacher's annual recital is coming up...and you're not sure how to prepare. Every pianist has felt nervous about performing, but taking the time to prepare yourself in the months ahead of the recital will help you do your best. Here's all my favorite tips to help you have a fantastic piano recital!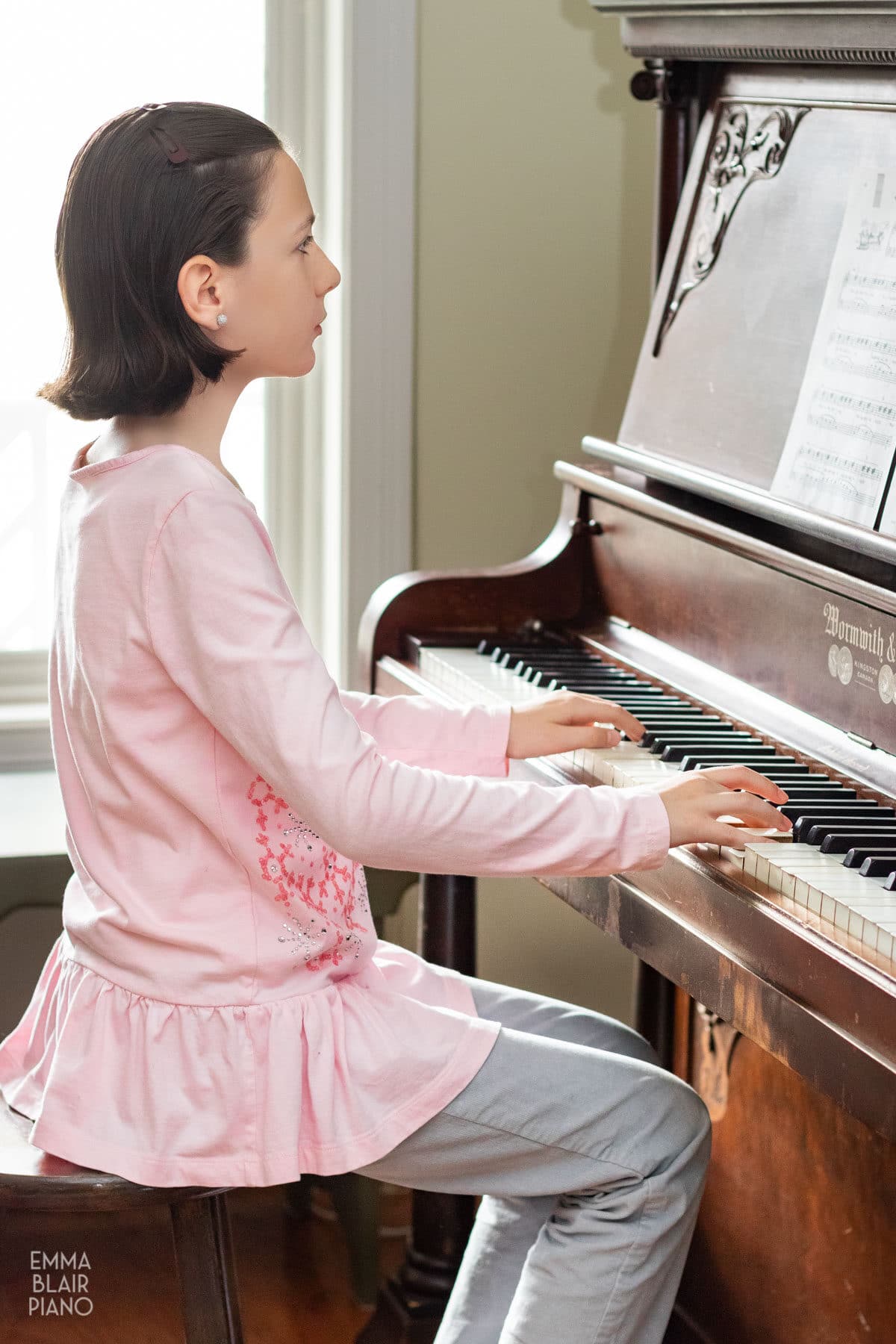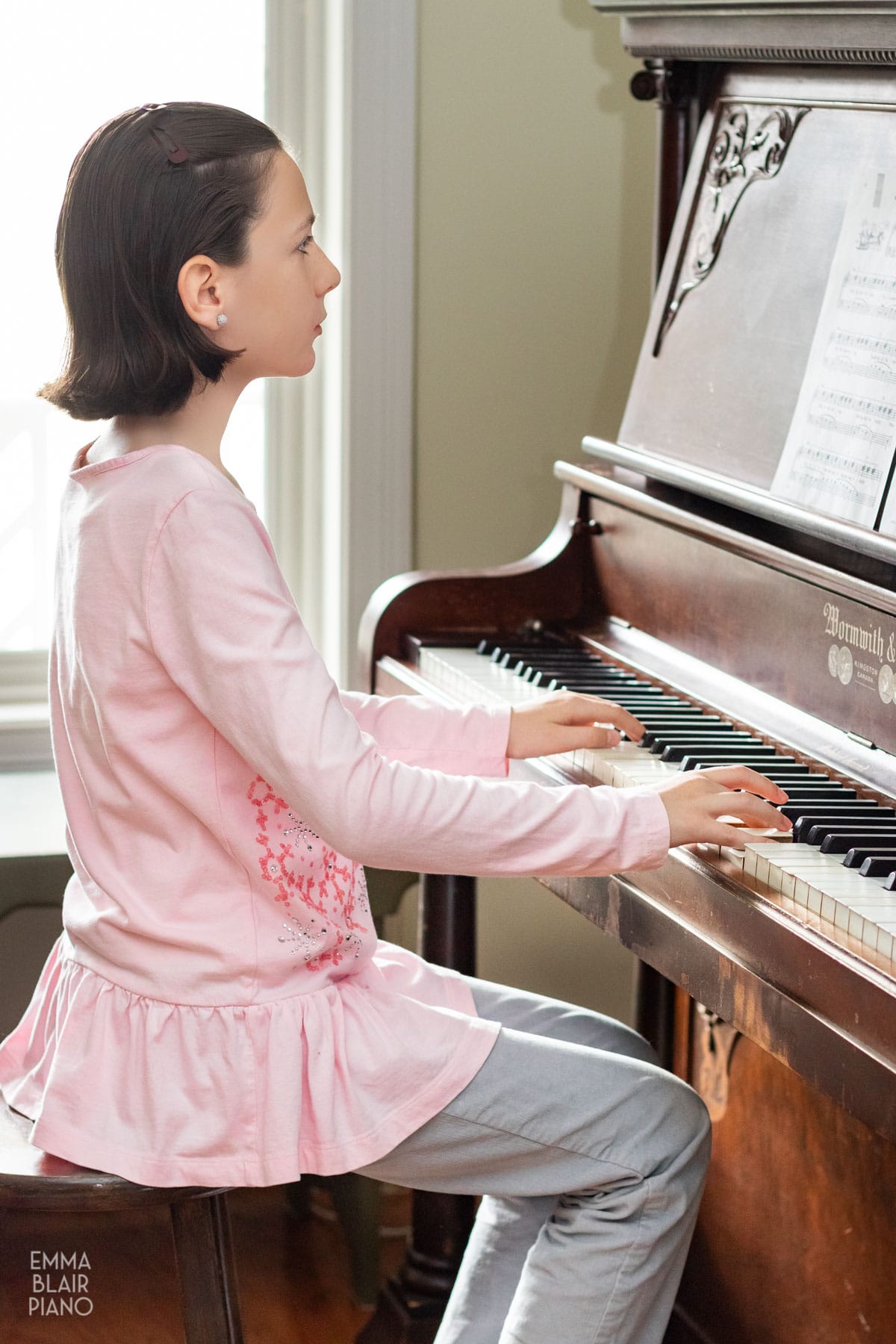 Jump to:
6 Months Ahead
It's time to start thinking about what piece you want to play for your upcoming recital. Pick the genre, then listen to composers in that genre to find ideas. Spotify and Pandora are great places to find new musicians and interesting compositions. Many modern pianists have their sheet music and books available for purchase and download online.
Please make sure to purchase high-quality sheet music. Don't do a free download from MuseScore or another site, as much of that music has typographical errors or is formatted in such a way that it makes it difficult to learn. Always buy the sheet music or book from a reputable site, brick-and-mortar store, or directly from the artist's website.
Make sure to pick a song that challenges you, but is not too difficult. A piece that is too advanced for you will be difficult, if not impossible, to perform well. Ask your piano teacher for advice, as he will often have great insights into what pieces are best for you.
If you're an advanced pianist, you may need to start practicing a difficult piece 4 months before you would like to perform it.
3 Months Ahead
If you're at an intermediate or advanced level of piano, it's time to start learning your chosen recital piece. Learn the song in small chunks (1-2 measures at a time), rehearsing new sections over and over until you can play them without errors. Practice at a slow tempo, and don't rush yourself.
When you sit down to practice your new piece, always start with the new material first, then review what you've already learned. You should always be pushing yourself forward in the piece, rather than staying where it's easy and comfortable.
Remember to warm up with scales before practicing your piece, and implement these excellent practice tips to help you learn quickly and more efficiently.
1 Month Ahead
Now, it's time to really start polishing your piece. Work on memorizing the notes, fingering, rhythms, volume, and expression. Record yourself in audio and video formats, and compare your work to that of other pianists playing the same piece. You'll instantly notice areas that you can work on!
Be wary of overpracticing at this stage. You're already quite familiar with the notes and progression of the piece, so you don't need to be spending vast amounts of time practicing your piece every day. Simply work on trouble spots and make the song sound as good as you can.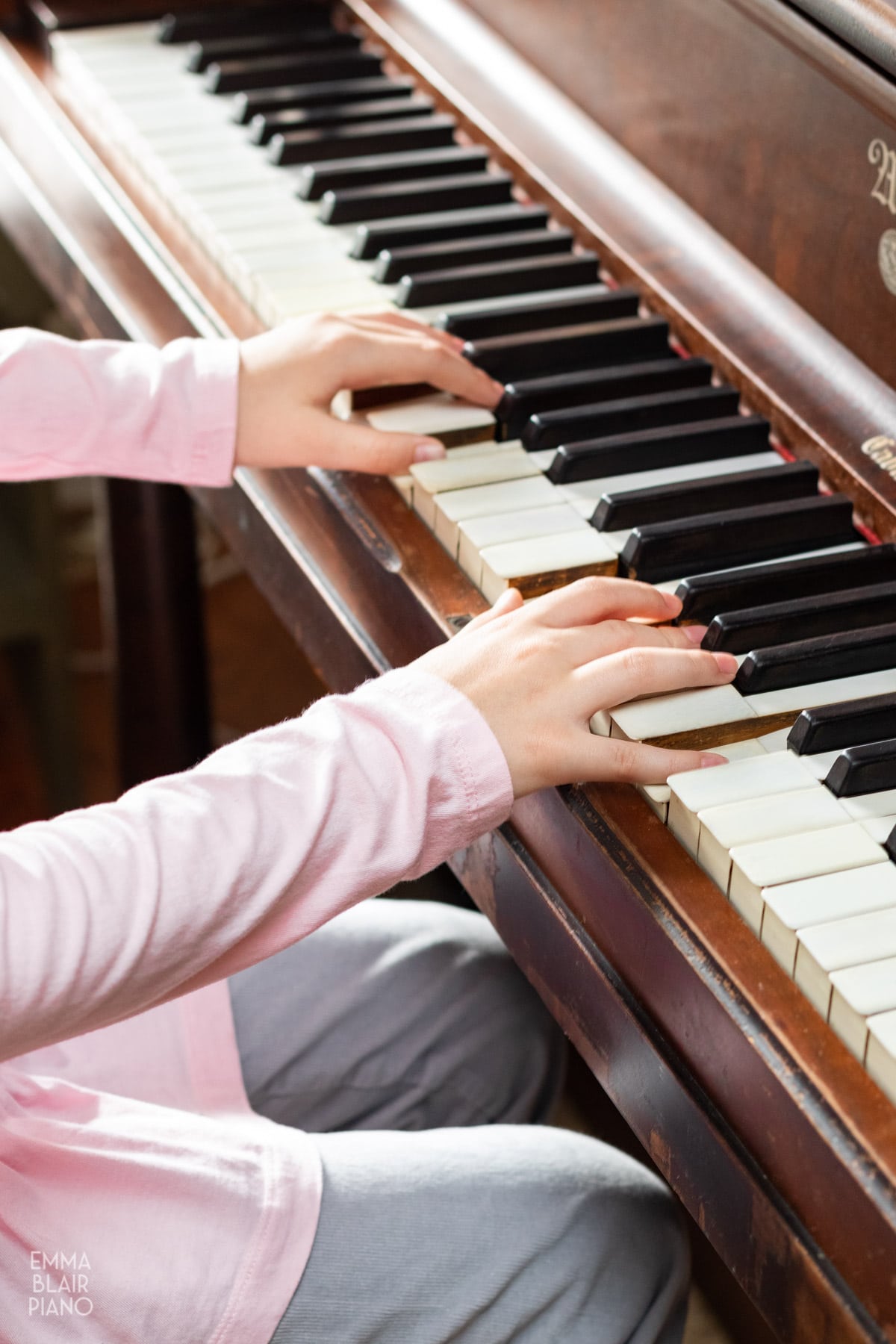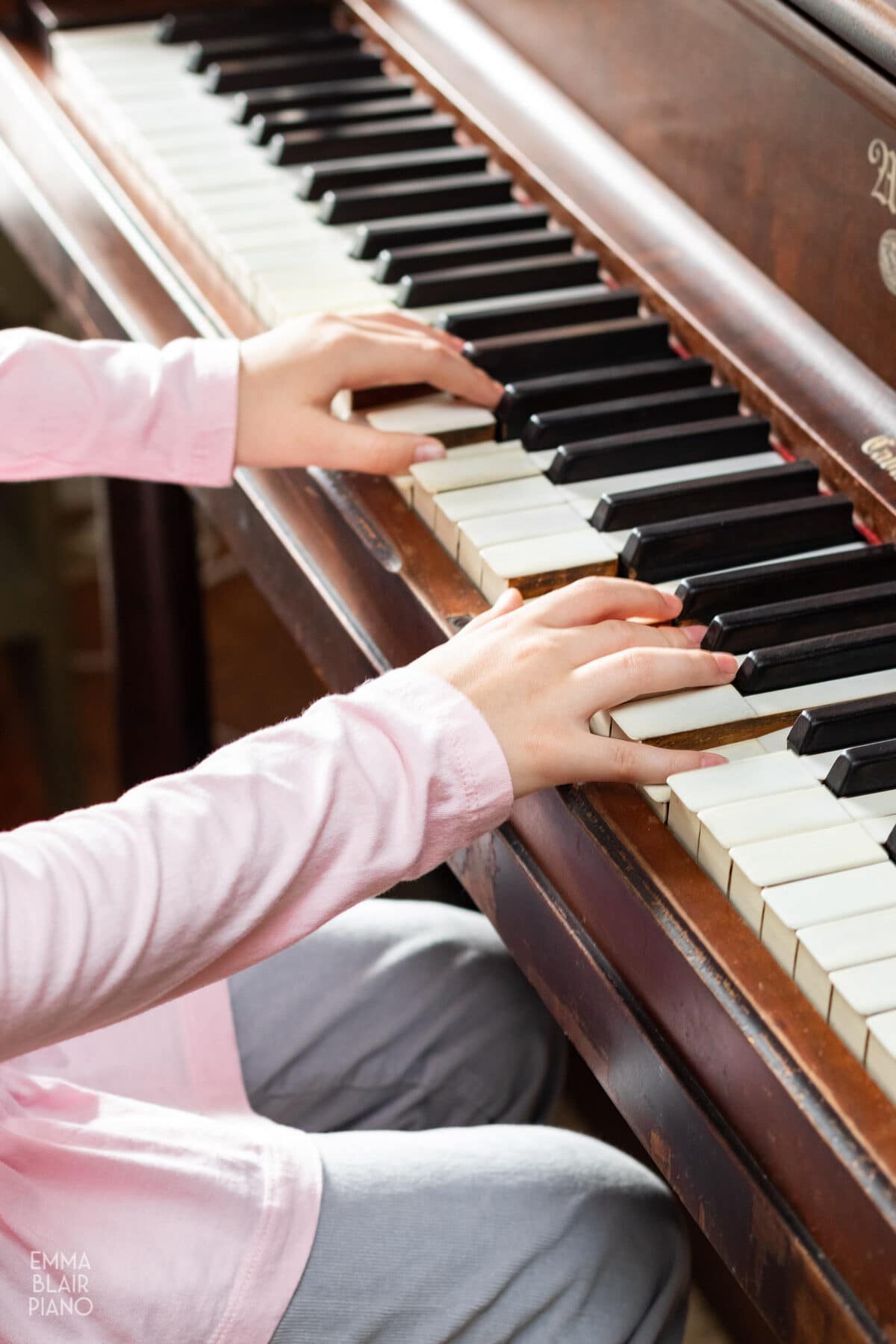 1 Week Ahead
This is the final polishing stage. Practice without your sheet music to test your memorization skills. Perform your piece for family and friends to help you feel more confident with performing. Again, be careful not to overpractice, or you'll introduce new errors into the piece.
On Recital Day
Get a good sleep the night before. It's hard to think clearly and play accurately when you're tired! Try to get a little extra sleep to ensure you're well rested.
Eat well on recital day. Feeding your body good, healthy food will help you feel and perform your best. Eat a little extra protein for energy, and avoid foods that don't make you feel good.
Avoid stress. Recital days aren't the time to confront someone or stir up trouble. Try to avoid extra stress so you can focus on doing your best.
Don't overpractice. You've already spent months and weeks perfecting your piece; last minute practicing will not help you very much. If you practiced correctly and diligently, there's no need for you to worry.
Warm up before performing. It's hard to perform a piece with nervous, shaky hands and cold, stiff fingers! Be sure to play at least 10-20 minutes of scales, chords, and arpeggios and quickly run through your piece a couple of times before leaving for your performance. You can even soak your hands and forearms in hot water for a few minutes to relax stiff muscles.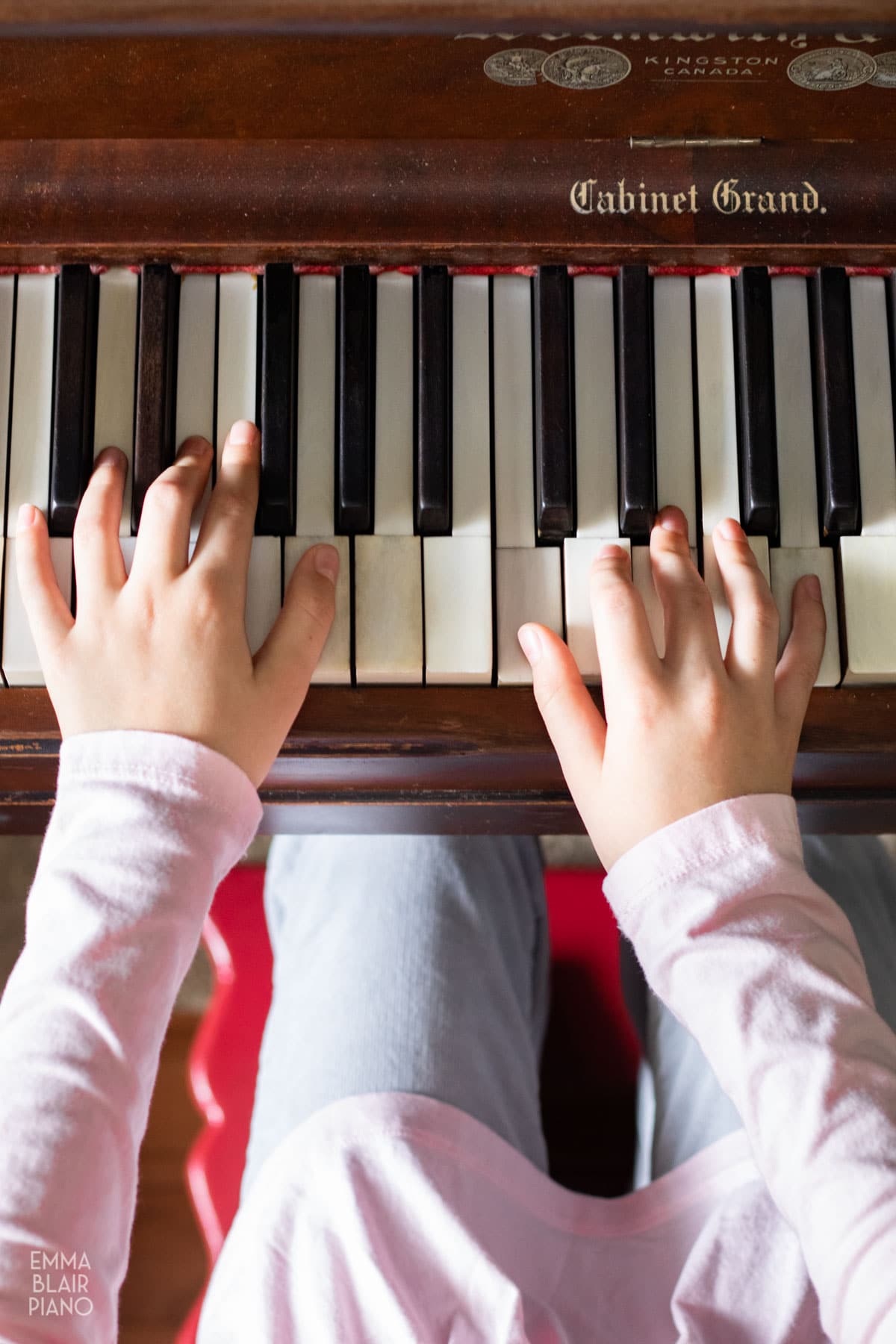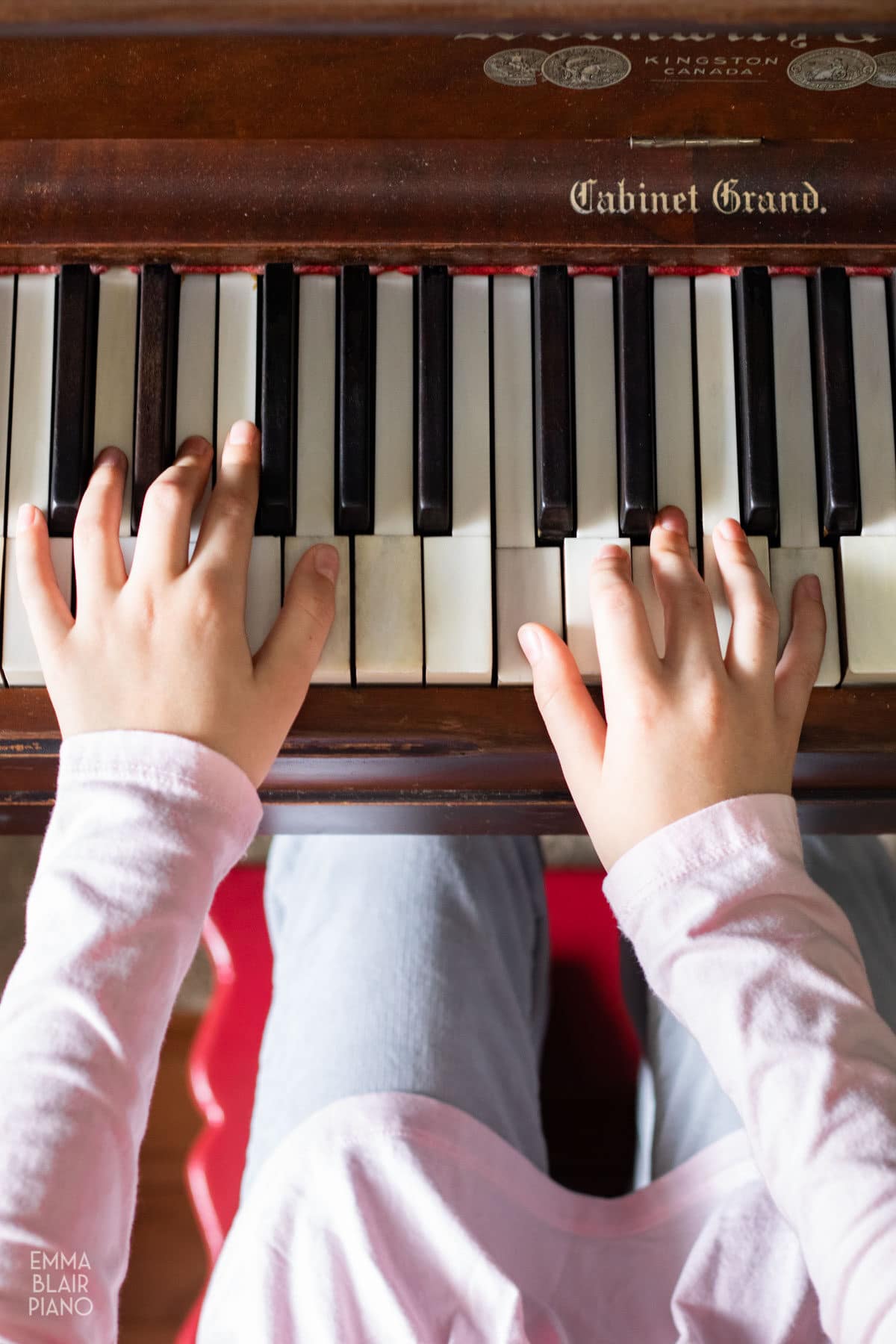 Try out the piano. If you're performing on a piano that you've never played before, see if you have a chance to play some scales, chords, or an etude beforehand. This will give you an opportunity to be more comfortable with the instrument. Play a few scales as loud as you can to give yourself a feel for how the piano handles under your touch. (Here's some great tips for adjusting to a different piano.)
Breathe. When you're nervous, it's natural to hold your breath, bracing for what's to come. However, your muscles need oxygen to work properly! Practice taking slow, deep breaths as you're waiting to go onstage; it will help you relax, too.
Use nervous energy to play your best. Before a performance, your body will probably be full of adrenaline, which makes you alert and energetic. Instead of turning these emotions into fear, channel this energy into playing the best that you can.
Don't overthink it. Perform as you have been practicing. If you normally look at your hands while playing, don't look at your sheet music, and vice versa. This can throw you off and cause serious mistakes.
Be satisfied with doing your best, not necessarily playing the piece perfectly or better than someone else. Don't be hard on yourself for making mistakes; everyone else at the recital probably messed up, too. You should be proud of yourself for practicing diligently, having the courage to perform, and playing your best.
Conclusion
It is definitely nerve wracking to perform, but it's a great way to share your music with others. Performing also makes you a more confident musician. Even if you make mistakes while playing, the audience will enjoy your skill and appreciate the courage it takes to play onstage.
Do you have any tips for preparing for a piano recital? What are your favorite ways to prepare for a performance? Tell me in the comments--I'd love to know!
Follow Emma on Pinterest, YouTube, Instagram, and Facebook for more tips on becoming an amazing pianist!
Other Resources for Aspiring Pianists